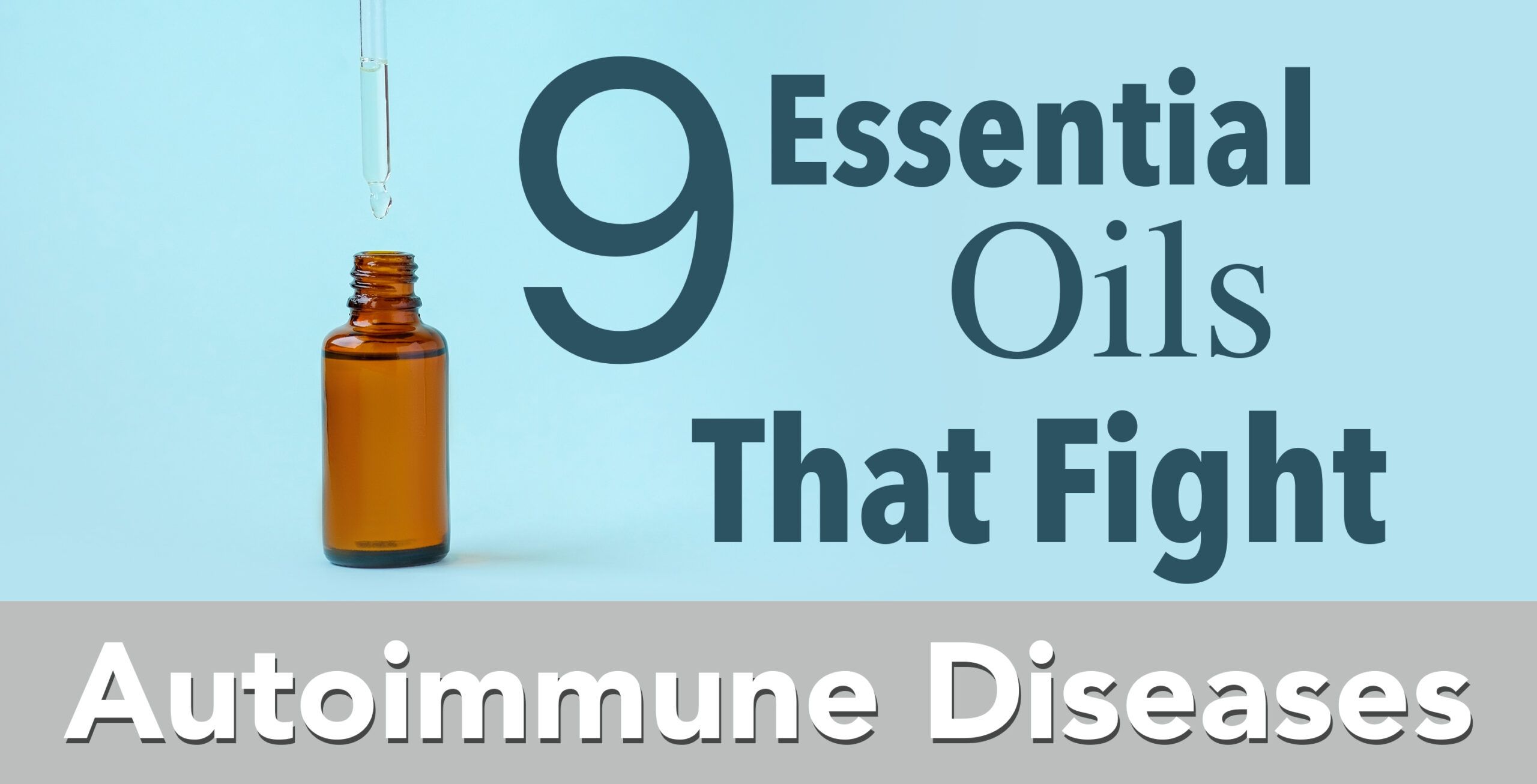 Individuals afflicted with autoimmune diseases know all too well how frustrating, painful, and life-altering these conditions can be. These illnesses, of which there are over 80 types, range from mild to severe, and the limitations and side effects of medications used to treat them leave many seeking a natural solution.
According to the United States National Library of Medicine, "When you have an autoimmune disorder, your immune system does not distinguish between healthy tissue and antigens. As a result, the body sets off a reaction that destroys normal tissues."
Just a few examples of autoimmune illnesses include lupus, rheumatoid arthritis, multiple sclerosis, Crohn's disease, vasculitis, and psoriasis. These illnesses may have both genetic and environmental factors, and often come with "flare-ups": sometimes symptoms are clear and present, and sometimes they are subdued.
One common factor in autoimmune illnesses is the presence of inflammation. Inflammation is the immune system's natural response to an invasion (or perceived invasion). If this reaction becomes chronic, many of the body's systems can go awry. As inflammation is an undercurrent in so many autoimmune conditions, treating the root cause of inflammation may have extremely positive effects.
The US National Library of Medicine explains, "Medicines used to suppress the immune system can cause severe side effects, such as higher risk of infections." If you or someone you know is struggling with the management of an autoimmune disease, it may be worthwhile to talk to a health professional you trust about the following essential oils.
As autoimmune diseases are so varied, there is no "one oil fits all" remedy. However, the following nine are a good start to research:
Ginger
Ginger is an essential oil that can be especially beneficial for sufferers of chronic pain, and may also help to ease the pain and discomfort of digestive disorders. Ginger's effect on relieving many types of pain is hypothesized to have to do with its inhibition of eicosanoids, which are a type of chemical signaler involved in pain.
In a 1992 study published in the journal Medical Hypotheses, 56 individuals, afflicted with either osteoarthritis, rheumatoid arthritis, or general muscular discomfort, were given powdered ginger to analyze how well this ancient spice would ease their pain. On their results, the study authors wrote:
"Amongst the arthritis patients more than three-quarters experienced, to varying degrees, relief in pain and swelling. All the patients with muscular discomfort experienced relief in pain. None of the patients reported adverse effects during the period of ginger consumption which ranged from 3 months to 2.5 years."
Other research has found that a combination of ginger and orange essential oils reduced stiffness and pain in individuals with chronic knee pain.
Cinnamon
This sweet-smelling essential oil has some powerful anti-inflammatory properties, which make it useful for many types of pain. A 2008 study published in the journal Bioresource Technology analyzed the anti-inflammatory properties of cinnamon bark and twigs, and confirmed some of its ancient uses. The study authors stated:
"In this study, chemical compositions of hydrodistilled essential oil and anti-inflammatory activities from the twigs of Cinnamomum osmophloeum Kaneh. were investigated for the first time… These findings demonstrated that essential oil of C. osmophloeum twigs have excellent anti-inflammatory activities."
Just a few traditional uses of cinnamon include easing the pain of arthritis, as well as other joint and muscle pain, relieving the pain and pressure of headaches, soothing skin infections, and also easing digestive discomfort.
Lavender
Lavender is a gentle essential oil famous for aiding in the relief of stress and anxiety. It is well known that stress, especially chronic stress, can lead to inflammation. This is because when you are stressed, your body secretes a hormone known as cortisol, which also raises inflammation in the body. Stress is also linked, likely for this reason, to aggravating the symptoms of autoimmune conditions.
Along with helping to alleviate stress, lavender is linked to soothing a variety of skin conditions, including acne and eczema. Individuals with autoimmune symptoms of skin rashes may find lavender quite helpful for this reason.
On top of that, a 2005 study published in the International Journal of Aromatherapy mentions lavender as an essential oil which may be useful in the treatment of musculoskeletal and rheumatoid autoimmune diseases.
Wintergreen
Wintergreen can accurately be called "nature's aspirin," as it is the only plant (besides the birch tree) that contains natural methyl salicylate, the main component of aspirin. A body of research has attested to the pain-relieving qualities of this plant.
When massaged into the body or applied to pressure points, wintergreen essential oil can help to alleviate muscle and joint pain (such as from rheumatoid arthritis), as well as headaches.
Cedarwood
Cedarwood essential oil has potent anti-inflammatory properties, and may also help to soothe the nervous system. Because of these properties, it may aid in the alleviation of joint and muscle pain when applied during massage, and also help to ease stress and promote restful sleep when inhaled in aromatherapy applications. Try it during your next meditation session.
This essential oil is linked to lowering blood pressure, and also has notable skin-soothing properties, and may help to clear up outbreaks of psoriasis and other autoimmune skin irritations.
Peppermint
When mixed with a base oil (such as organic coconut oil) and applied to the abdomen, peppermint may help to soothe the digestive discomfort that comes with inflammatory bowel disorders. It can also help to alleviate stiff joints and muscles, as well as other types of pain when applied to pressure points or used during massage.
Peppermint essential oil is also linked to boosting circulation and relieving congestion, and can help to promote focus and mental clarity, as well.
Bergamot
This sweet citrus essential oil is a great choice for aromatherapy, as it can help to relieve stress and depression, and promote feelings of overall well-being. It is also great for skin outbreaks, such as those that come with psoriasis and eczema. Bergamot essential oil has antiseptic properties, and can help to clean minor wounds.
There are also ties between this essential oil and stimulating the natural detoxification of the body.
Frankincense
Frankincense essential oil has potent anti-inflammatory properties, and is thought to aid in alleviating the autoimmune reactions that accompany lupus. It helps to heal the body on a cellular level, and is also used for soothing skin reactions. In aromatherapy applications, it can help to reduce stress and promote a more centered and peaceful mindset.
Clary sage
This is another essential oil that is great for aiding in the alleviation of stress, which can trigger or worsen autoimmune reactions. It has also been traditionally used to help center the mood and soothe both depression and anxiety, and may help to promote a more restful sleep. Clary sage essential oil may also balance hormones and can infuse moisture into dry skin.
How to use essential oils
Every essential oil is different, and they are all quite potent, so it is important to get the advice of a health professional you trust before beginning a regimen. This is especially important when using essential oils to treat an autoimmune condition, to make sure it is safe and appropriate for your individual needs and state of health.
One great way to harness the soothing powers of essential oils is aromatherapy. You can add them to a diffuser, and enjoy the healing fragrance in any room (or rooms) you wish. Diffusing these oils in a meditation room can be a highly soothing practice.
Essential oils are also great for massage and applying to pressure points, but be sure to mix them with a base oil first. Organic coconut oil, organic olive oil, and organic grape seed oil are great options. Simply combine a few drops with a handful of your base oil, and mix between your palms before massaging.
Another idea for soothing sore joints and muscles is to add a few drops of your favorite essential oil into a warm bath, along with a couple of cups of Epsom salt. This method can also help to soothe digestive pain and pressure. If your pain is localized, you can add a couple of drops of oil to a hot or cold compress.
Note: Always use high-quality, therapeutic-grade essential oils from a manufacturer that you trust. Do not take essential oils internally unless specifically recommended to do so by a health professional — some oils are safe for internal use, and others are not. If you do go this route, make sure that the oil you are using is food-grade as well as therapeutic-grade.
It is also important to mention that essential oils do not provide relief on their own. However, when coupled with a healthy lifestyle, including changes to your diet — which involve nixing processed foods and sticking to whole, anti-inflammatory foods — getting regular exercise appropriate for your condition, and getting plenty of sleep, they may just help a lot.
—Tanya Rakhmilevich
Tanya is a writer at The Alternative Daily with a passion for meditation, music, poetry, martial arts, and overall creative and active living. She has a special interest in exploring traditional Eastern remedies and superfoods from around the globe. Currently, she and her son live in Wisconsin, where they enjoy spending time immersed in natur
Sources:
http://www.youngliving.com/en_US/products/essential-oils/singles/bergamot-essential-oil
http://www.essentialoils.co.za/essential-oils/bergamot.htm
http://www.youngliving.com/en_US/products/essential-oils/singles/cedarwood-essential-oil
http://yourbodyneeds.wordpress.com/2013/07/03/julys-essential-oil-of-the-month-cedarwood
http://www.organicfacts.net/health-benefits/essential-oils/health-benefits-of-cedar-wood-essential-oil.html
http://www.sciencedirect.com/science/article/pii/030698779290059L
http://www.theessentiallife.org/theessentialblog/2014/essential-oils-and-autoimmune-disease
http://www.doterra-aromatics.com/products/singles/frankincense.html
http://umm.edu/health/medical/altmed/herb/lavender
http://www.sciencedirect.com/science/article/pii/S0962456204001201
http://www.sciencedirect.com/science/article/pii/S0960852407006098
https://www.organicfacts.net/health-benefits/essential-oils/health-benefits-of-cinnamon-oil.html
https://www.youngliving.com/en_US/products/wellness/energy-stamina/peppermint-essential-oil
http://www.webmd.com/a-to-z-guides/autoimmune-diseases
http://www.nlm.nih.gov/medlineplus/ency/article/000816.htm