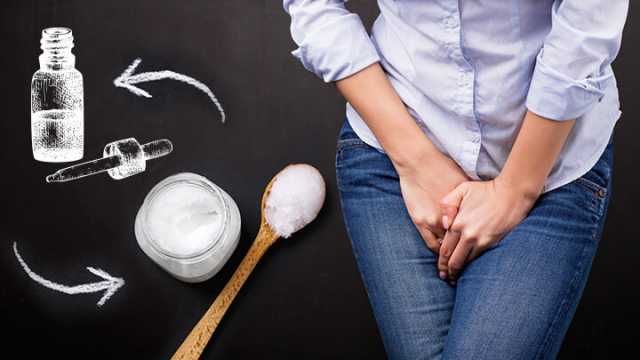 I don't know about you, but I've only had a yeast infection once in my lifetime. And I didn't think I was going to make it through! It was a miserable situation. Any woman who has had one can immediately sympathize when a yeast infection is mentioned.
When I came across this recipe, I was so excited. To have something like this on hand gives me peace of mind. I can also share this yeast infection remedy with my friends and family for those times when it comes unexpectedly and you need help right away. Sometimes it takes a while for the antibiotics to work. These suppositories start helping right away because they are absorbed into your body for fast results. They are so easy to make and hardly cost anything.
Ingredients for Yeast Infection Remedy
Equipment
Microwave-safe measuring cup

1 small silicone ice cube tray
Instructions
1. Gather the ingredients for the yeast infection remedy and the silicone ice cube tray.
2. Place coconut oil in measuring cup for easy pouring.
3. Melt oil in the microwave. This only takes a few seconds.
4. Add essential oils and stir.
5. Carefully pour the oil into the silicone mold.
6. Place the mold in your freezer until the coconut oil is frozen solid. This will take 20 to 30 minutes.
7. When set, carefully take each frozen stick out of the mold.
8. Break each stick into three pieces.
9. Store them in the freezer in a container or a ziplock bag until needed. When you're ready to use one, hold it with a kleenex or some toilet paper or it will start to melt as soon as you touch it.
— Leilani Hampton