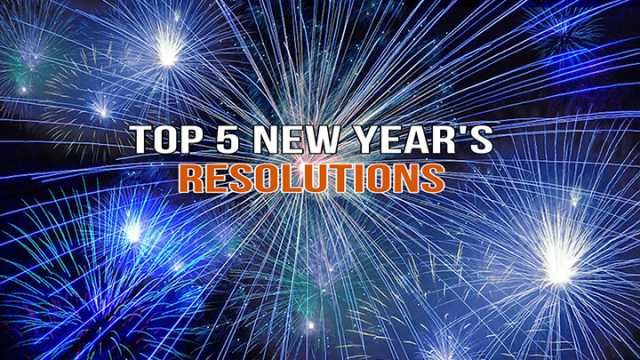 Move over 2016, the new year has arrived. More than anything else, January 1 is a great day to take stock of the year behind you and prepare for the year ahead.
Reflection and resolutions
I have a bit of a tradition. It is a daytime tradition, often accompanied with daytime wine — a rare treat. I imagine it is a relatively popular new year activity: I like to recount the year's failures and successes. The two columns are usually uneven. Some years are great and others seem to have been cursed by a dark cloud. Whichever the result, I resolve to do everything in my power to make sure the year to come is filled with success.
A big part of this is my yearly resolutions. The quantity and difficulty of these resolutions vary significantly. Some years I give myself a break — maybe there is only one and it is relatively simple. Other years I challenge myself. Either way, my resolutions are meant to bolster success and mitigate failure in a forgiving, loving fashion.
The year 2017 can be full of any number of new people, experiences and events. The particular path is up to you. If you had an amazing 2016, continue to bask in the rays of positive energy. If this past year was not so great, take a deep breath and welcome the new year with a fresh perspective. Here are five popular resolutions to get you started.
— Erin Wildermuth