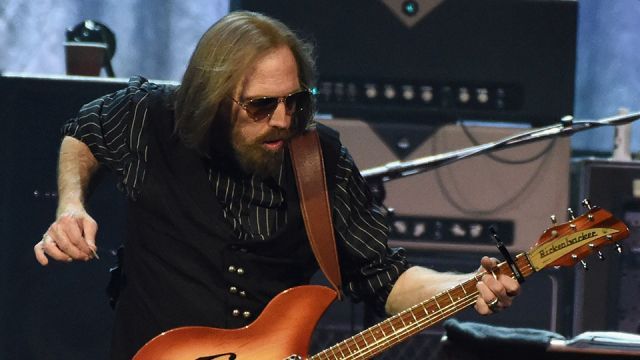 Today, the world lost a music icon. Los Angeles Police Department has confirmed that Tom Petty is dead at age 66.
Petty was rushed to the hospital Sunday night after being found unconscious in his home. It was later confirmed that he was not breathing and was in full cardiac arrest. He was rushed to the UCLA Santa Monica Hospital and was immediately put on life support.
JUST IN: Rocker Tom Petty is dead at 66, Los Angeles Police Department confirms to CBS News pic.twitter.com/XJp3mc69Rl

— CBS News (@CBSNews) October 2, 2017
Petty originally became famous with Tom Petty and the Heartbreakers in 1978 with "Breakdown." Tom Petty just wrapped up a huge 40th-anniversary tour across America. He is considered by some to be the iconic musician of all time.
Here are some of his classic hits:
His death has sparked lots of discussion on Twitter:
We miss you already Tom Petty. A true Heartbreaker 🖤

— matty (@Truman_Black) October 2, 2017
Rest In Peace to Tom Petty. Thank you for all you have done for music and the World. We will never forget you. 1950-2017. #RIP pic.twitter.com/NSdoxT0TSP

— Classic Rock In Pics (@crockpics) October 2, 2017
I hate today so much. #RIP Tom Petty. pic.twitter.com/hVbleSlNIZ

— Pulp 🕵🏻 (@pulpfictionaly) October 2, 2017
Tom Petty was big in our house growing up & is still listened to in my own home. Great musician. My heart hurts. #RIPTomPetty pic.twitter.com/QS9iDpKdOV

— nicole (@NicoleMFuentes) October 2, 2017
What are your favorite Tom Petty songs? How will you remember the music icon?
— Peter Amirata