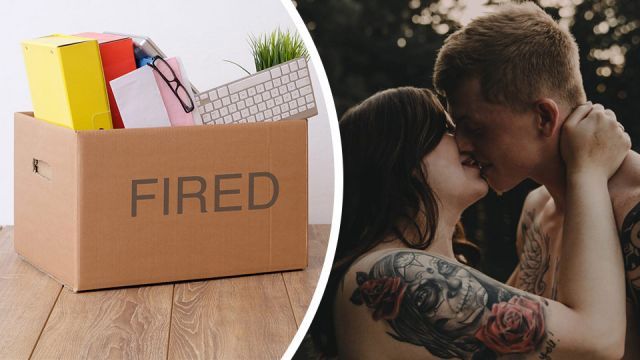 A Texas woman was fired after a topless photoshoot she did her fiancé went viral on Facebook. So far, it has more than 85,000 shares on the site.
Stephanie, who preferred to only use her first name, was praised for her confidence and beauty in the pictures, especially while being pregnant. Take a look for yourself:  
The pictures were posted by Wolf & Rose Photography, a professional photography organization based in Tyler, Texas. Stephanie says that her employer, Austin Bank Texas, fired her because they are a "family-oriented" company.
She also says that she was a model employee, and believes the bank's decision to fire her based on the pictures was simply hurtful. "I was moving up fast," she added.
Plus-size pregnant woman is 'FIRED from bank job' after steamy topless photoshoot https://t.co/Gi0518W9qY pic.twitter.com/C70uiO1mXN

— The Sun (@TheSun) October 1, 2017

"I look so in love and confident. Every person should be able to see themselves in that light. It is really eye-opening," said Stephanie. "It is all because of this one thing that got me booted."
The firing has sparked lots of discussion on social media, most notably people saying that they wish they had the confidence to do something like that. "This makes my heart so happy and gives me hope as a plus size woman that not all men care about what size you are," Samantha Shipley wrote.
Also in the comments, Laurie Corey wrote, "Absolutely gorgeous and you can just FEEL the love these two have for each other!"
"At one point, I use to struggle with my body image," said Stephanie. "Over the years, I've come to terms with the fact that I'll always be considered a plus-sized woman." The bride-to-be pointed out that her fiancé Arryn has never once made her feel self-conscious. "[My fiancé] loves me for who I am and for who I want him to become," she said.
The couple got engaged in February and plan to be married in February 2019.
— Peter Amirata