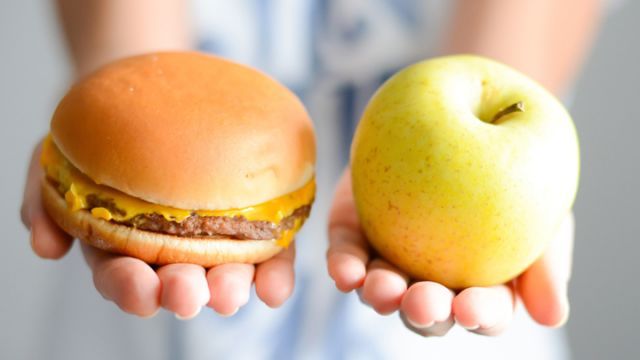 For years, fierce debate has raged in the the United States and other western countries over whether junk food taxes could be used to reduce the amount of unhealthy foods we eat. Finally, we might have some evidence showing whether such a tax could actually work, thanks to the world's most obese country: Mexico.
According to a recent study released in the journal PLOS-Medicine, Mexico's two-year-old junk food tax has reduced consumption of high calorie snacks, but to a far lesser degree than some of its supporters once predicted. Mexicans are consuming an average of 5.1 percent less junk food today than they were before the tax was implemented in 2014. This data lines up closely with a similar report issued in 2015, which estimated junk food consumption had dropped by around 6 percent nationwide.
That may sound inconsequential, but a deeper dive into the data reveals a more interesting story. Researchers found the wealthiest Mexicans made no changes to their consumption habits due to the tax, while middle-income consumers rolled back their purchases of high-calorie snacks by 5.8 percent.
The real difference in consumption was among the poor, who saw a 10.2 percent decrease in junk food consumption. This figure is more promising than it may initially seem. For one, Mexico's junk food tax spurred price rises of just 8 percent for snack foods, and 10 percent for soft drinks. In other words, for every 1 percent of taxation, consumption among the poor dropped by 1 percent, and half a percent among middle-income consumers.
However, there's yet another aspect to this story. Although researchers concluded the tax had led to lower consumption of snack foods, they also noted, "Future research should explore how these shifts are linked to changes in the nutritional quality of the overall diet."
The big conundrum here is whether consumers actually reduced junk food purchases, or simply migrated to untaxed alternatives such as foods sold by street vendors. For example, a packet of brand-name chips sold in a convenience store can cost around 35 pesos ($1.94), but untaxed street vendors sell unhealthy snacks like the greasy, bean-packed tortilla known as a gordita for as little as 9 pesos (50 cents).
Often found clustered around public events, in main squares and even outside schools and churches, street vendors sell everything from quesadillas (tortillas smothered in cheese and salsa) to unbranded chips and other snacks. They're hugely popular, especially among poor Mexicans looking for a cheap, filling eat.
Speaking to the Associated Press, researcher and nutritionist Julieta Ponce said the reductions in snack food consumption found by the study could be offset with as little as one tortilla and a third of a cup of beans. That's equal to less than a single serving of the afore mentioned gordita, which can cost less than a third of the price of a pack of brand-name chips. Ponce herself stated the government's junk food tax seemed like a Band Aid on a much larger problem.
"At the moment, Mexico lacks a broader policy on eating well … there are just emergency measures to limit the damage," she told the Associated Press.
Mexico has been the world's most obese nation since 2013, when it overtook the U.S., according to the World Health Organization. The announcement came after years of surging obesity rates nationwide. In 2006, the National Survey of Health and Nutrition found that rates of the country's biggest killer, diabetes, doubled since 2000.
A third of Mexicans are now clinically obese, while seven out of 10 adults are overweight. In recent years, Mexico has also become one of the world's largest consumers of soft drinks. A Tufts University study found earlier this year that excessive consumption of soft drinks kills more Mexicans than cocaine.
However, as Ponce noted, junk food isn't entirely to blame."Obesity and adverse metabolic effects are also the result of the loss of the traditional diet, not just the consumption of junk food," she said. Since the 1980s, the proliferation of cheap processed foods has pushed fresh produce to the fringes of the Mexican diet. In 1994, the North American Free Trade Agreement (NAFTA) led to a spike in availability of processed foods.
Efforts to reduce obesity through legislation have been fiercely resisted by some of the largest players in the food industry. When the soft drink tax was first announced in 2013, it was met with a massive corporate campaign aiming to bring it down. The campaign ultimately failed in Mexico, though similar corporate efforts to halt legislation have worked elsewhere. In the U.S., around 30 jurisdictions have tried to introduce similar legislation, and most have failed. The Obama administration also floated the idea in 2009, though it was abandoned over concerns it would spark a backlash from the soft drink industry.
–Ryan Mallett-Outtrim