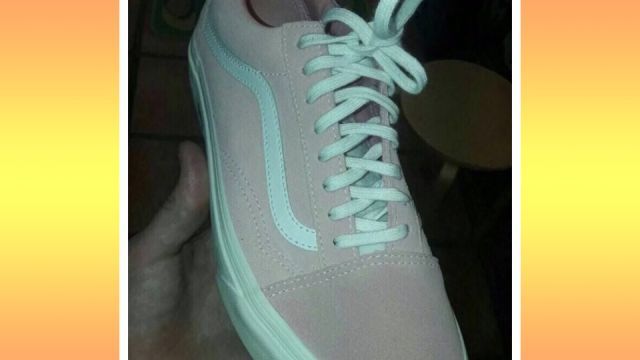 There is a new controversy dividing the internet about the color of these shoes, and it is giving the dress controversy a run for its money. Are they pink and white, or are they gray and teal?
The original Twitter user who first posted the photo said that they weren't her shoes, but admitted she thought they were gray and teal.
Many sided with her, but some said she was totally wrong.
To you, are these shoes pink and white, or gray and teal, or perhaps something else?
You ready for this Twitter war?!?? I AM! Do you see teal and gray or pink and white?! pic.twitter.com/gb1niPcAGQ

— Jonsandman (@JonsandmanTv) October 12, 2017
I can't believe this is a thing again. Teal and Gray or pink and white? Obviously it's pink & white. pic.twitter.com/QHMLGdacdz

— Bekah Berger (@BekahBerger) October 13, 2017
Even if you have some doubts, the company who makes the shoes, Vans, says the shoes are pink and white.
If those aren't your style, they come in 19 different colors and none of those are listed as gray and teal.
What color do you think they are?  Let us know in the comments!