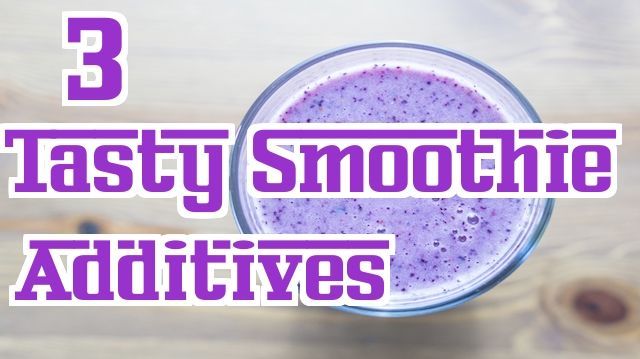 When it comes to smoothies, we all have probably had the traditional tropical and green varieties with pineapple, mango, banana, kale, coconut, and any other popular fruits or vegetables you can think of.
Smoothies make a great way to get in essential vitamins and minerals, and you can literally try thousands of different combinations due to the wide variety of fruits and vegetables available (there are about 2,000 fruits known to man).
Most everybody loves a good smoothie, especially since summer is fast approaching, but have you ever thought to put avocados, sweet potatoes, or oats in your smoothies before? These may sound unsuitable, but give the following recipes a try next time you're in the mood for a smoothie—you just might get hooked!
Avocado
You usually see this delicious fruit on things like sandwiches, salads, burritos, and other Mexican dishes. But, have you ever thought about drinking your avocados? Just one of these contains over 50% of the recommended amount of Vitamin K, 33% of Vitamin C, 28% of potassium, 8% of the recommended daily protein intake, and provides a great source of Omega 3 and 6 fatty acids, which help build cell membranes in the brain and can protect against heart disease.
Ingredients:
½ avocado
3 bananas
½ cup blueberries
A couple handfuls of your favorite greens
1 cup of water
Blend all ingredients on high until smooth.
Sweet potatoes
Besides the caramel-like flavor, sweet potatoes have a slew of other benefits, such as providing more than 100% of your daily intake of Vitamin A and having tons of fiber and potassium, which aid in digestion and regulating metabolism. Plus, they contain a large amount of beta-carotene, helpful for preventing heart disease and improving eyesight. If you want a smoothie that tastes like pumpkin pie (but much healthier), try this recipe out:
Ingredients:
½ of a cooked sweet potato, mashed
1 cup of your favorite organic non-dairy or dairy milk
2 bananas
A few generous dashes of nutmeg, cinnamon, and ginger
A small handful of almonds or your favorite nut as a garnish (optional)
Blend all ingredients on a high setting until smooth.

Oats
If you have gotten tired of having oatmeal for breakfast, consider putting oats in your smoothie instead. Oats have more fiber than any other grain, which help lower bad cholesterol.
They also have minerals like manganese, zinc, and magnesium, and contain a generous helping of protein (53% of the recommended intake for just 1 cup). Try out this nutrient-packed recipe for a creative way to enjoy your oats:
Ingredients:
½ cup old-fashioned rolled oats (these oats will blend best)
1 cup organic dairy-free or organic cow's milk
1 banana
1 tbsp of honey or other sweetener (agave, coconut sugar, etc.)
½ braeburn or fuji apple
A few dashes of cinnamon  and nutmeg
Combine all ingredients in a blender until smooth.
-The Alternative Daily
Sources:
http://www.hsph.harvard.edu/nutritionsource/omega-3
http://nutritiondata.self.com/facts/fruits-and-fruit-juices/1843/2
http://www.medicalnewstoday.com/articles/281438.php
http://nutritiondata.self.com/facts/cereal-grains-and-pasta/5708/2
http://www.medicalnewstoday.com/articles/270680.php