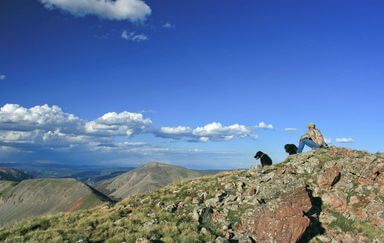 If you're living a healthy life, or are at least taking steps to do so, what better way to enhance and embrace your lifestyle than with a vacation that allows you to be active rather than just laze around a pool packing on the pounds?
There are a wide range of options available depending on your fitness level and destination desires. Disconnect from your high-tech gadgets; forget about your e-mail, the video games, your smartphone, and take off on an amazing trip that's good for you too!
Here is a look at five fabulous ideas to get you started.
An Ireland Bike Tour for the Whole Family
A fit family is often a happy family, especially when members can spend time participating in fun activities together. An active vacation like this one offers the chance to instill a love of the great outdoors in your children, which also encourages them to want to live a healthy lifestyle.
An Ireland bike tour means riding through lush green hills, passing ancient castles and a landscape dotted with woolly sheep and thatched roof cottages. In some areas, waterfalls are found around almost every turn, providing an ideal place to cool off under the mist and capture many picture-perfect photos.
Back roads offer a family bike tour that even includes the opportunity for kids to try their hand at sheep shearing and playing a game of Gaelic football.
Hiking in Yosemite
You don't have to head to Europe to enjoy a healthy holiday. Join YExplore Yosemite Adventures on guided hikes in spectacular Yosemite National Park. You'll meet your guide in the morning for day hikes of about 5 to 7 miles and spend evenings around the campfire or a room at Tuolumne Meadows Lodge.
Kids ages 10 and up usually don't have a problem keeping up on the hikes that combine flat trails with some rocky terrain and small scrambles. Not only will you be contributing to your good health, but you'll enjoy breathtaking views of Echo and Cathedral peaks.
Yoga and Surfing in Costa Rica
Yoga and surfing are both meditative, providing fitness benefits for the body and the mind. At the Yoga Farm in Costa Rica, they've combined both activities with yoga taking place on a deck overlooking the beach, followed by surfing lessons. Here you can enjoy fresh fruit and vegetables from the garden and feel good about your impact on the environment, as the farm and accommodations are entirely off the grid, using solar panels and compostable toilets.
If you're looking for a way to save, the farm also offers a work exchange which provides for a significant discount off your stay.
Backcountry Hiking in Colorado
For those who are reasonably fit and looking for a more challenging adventure, The World Outdoors takes hikers through Colorado's incredibly scenic high country embarking from Vail. The average daily hike is no more than 9 miles a day and climbs range from 8,000 to 12,000 feet.
Keep in mind, the elevation matters much more than distance when it comes to difficulty; if you reside in a low lying area, this can make for quite a challenge. The views are well-worth the effort, however, with brilliant wildflower-filled meadows, towering mountains, refreshing streams and plenty of wildlife, as well as spectacular starry nights.
For the best experience, spend a couple of days in Denver first and another night in Vail in order to get acclimated to the elevation.
Kayaking off Vancouver Island, British Columbia
Vancouver Island is accessible within a day from Seattle, but it's about as good as it gets when it comes to getting away from it all and enjoying an active, adventurous vacation. WildHeart Adventures offers multi-day trips for the chance to kayak in waters that are home to majestic orca whales and numerous bald eagles that can be seen soaring through the sky or perched on tree limbs.
Kayakers paddle out for several hours to beautiful campsites found along one of the many islands in Johnstone Strait; along the way your guide just might snag a wild salmon right out of the rich waters for an incredibly fresh, delicious dinner around the campfire.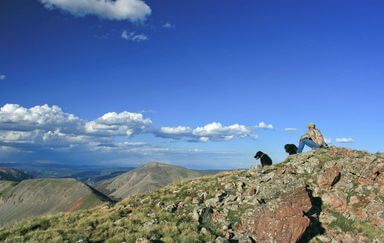 During the day you'll explore the dazzling waters on kayak, stopping to hike hidden isles and view the "rubbing beaches" where resident orca display this unique behavior of swimming along shore and rubbing themselves on the tiny pebbles.
The trip includes all of your kayaking equipment and gourmet meals featuring healthy, tasty cuisine – enough to power you through another day filled with exciting activities.
Take advantage of your next vacation and make it an active one!
-The Alternative Daily
Sources:
http://www.backroads.com/trips/BIRIF/ireland-biking-family-tour
http://yexplore.com/
http://www.yogafarmcostarica.org/
http://www.theworldoutdoors.com/
http://www.kayakbc.com/