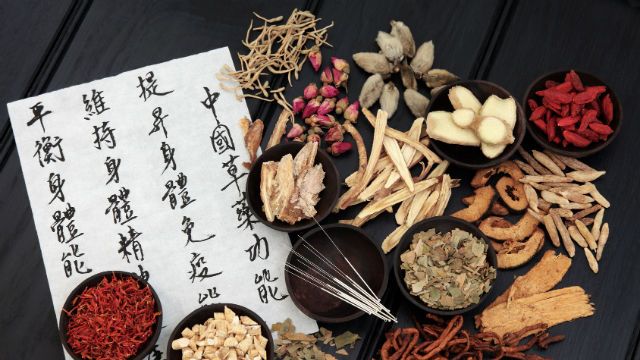 In response to more and more people in the Western world discovering and utilizing traditional Chinese remedies, researchers at the University of California, Los Angeles Center for East-West Medicine have developed a set of guidelines for translating Chinese medical texts into English.
While many Chinese herbs are embraced by Western naturopathic practitioners, and acupuncture is a relatively popular treatment, only a few medical texts from China have actually been translated into the English language. Additionally, not very many institutions in the US which teach Chinese medicine require their students to undergo training in the Chinese language.
UCLA's new document is entitled "Considerations in the Translation of Chinese Medicine." The document is 15 pages long, and has been designed to help students, researchers, translators and practitioners of Chinese medicine alike to better understand Chinese medical texts. Guidelines include how to select an ideal translator, technical terminology and cultural perspectives on the text.
One important example is that some Chinese medical texts are written in a style of language that explores the spiritual connotations of a certain herb or remedy, as well as its connection to the Earth and natural world.
While the meaning behind this form of writing is clear in Chinese, Western translators may struggle with it, as these concepts may be difficult to transfer to technical terms in English.
The research team that wrote and put together the document included a Chinese scholar, a translator, a doctor and an anthropologist. The team hopes that this document will lead to more accurate translations of Chinese medical texts into the English language.
One example of a Chinese herb that is gaining attention in the United States is thunder god vine, also known as lei gong teng. Traditional uses of this herb in China include the treatment of rheumatoid arthritis, as well as autoimmune conditions including lupus and multiple sclerosis (MS).
Recently, researchers found that an extract of thunder god vine could help relieve rheumatoid arthritis pain and inflammation as well as methotrexate, a common drug used for this condition.
A more common herb from Chinese medicine used widely in the West is ginseng. Ancient Chinese legend attributes increased longevity to the use of ginseng, and ginseng is also used to boost energy, reduce stress and support the immune system. In the US, it is often used as an energy enhancer, and as we reported, recent research shows its potential for both the prevention and treatment of the flu and other viral infections.
The new translation guidelines from UCLA are important, as they may help foster a closer relationship between Eastern and Western medicine, so that the two can be further synthesized towards the goal of promoting better health on various levels.
The guidelines may also greatly help naturopathic practitioners recommend these treatments with more knowledge and understanding of their effectiveness and safety.
-The Alternative Daily
Sources:
http://newsroom.ucla.edu/releases/ucla-addresses-lost-in-translation-issues-in-chinese-medicine
http://cewm.med.ucla.edu
https://www.thealternativedaily.com/science-validates-traditional-chinese-herb-potential-treatment-rheumatoid-arthritis
https://www.thealternativedaily.com/can-ginseng-help-fight-flu