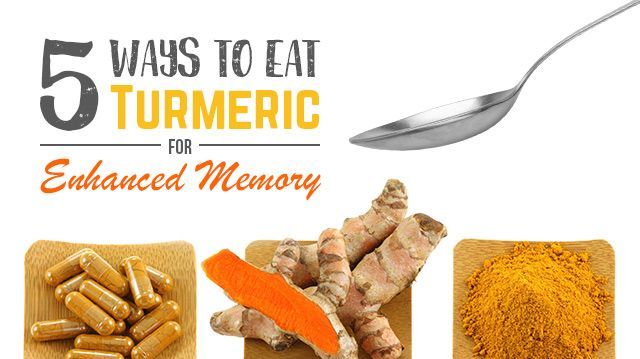 Many of us already know and love turmeric: the delicious yellow spice best-known for its starring role in curries. Not only has it been embraced by multiple Eastern traditions for its medicinal properties for thousands of years, there is also a large body of research supporting its many health benefits.
Now, researchers have found that turmeric may be even healthier than we thought. A study published in the Journal of Pharmacology has linked turmeric, aka Curcuma longa (curcumin), to improved memory, attention, and mood in older adults. 
According to the study's lead researcher, Andrew Scholey of Swinburne University of Technology in Melbourne, Australia:
"Curcumin has multiple physiological effects. It's known to reduce inflammation and improve blood flow. It influences multiple processes that nudge brain function in a positive direction."
For their study, researchers focused on 60 study participants between the ages of 60 and 85. The participants were divided into two groups. The first group was given capsules containing curcumin in a solid lipid formulation. The second group received placebo capsules.
The study went on for four weeks, and during and after this time period the participants were asked to complete several cognitive tasks, which tested their memory, reaction time, and simple math skills. The tests were all computerized.
Results of the study showed that the group that had taken the curcumin capsules scored better on the cognitive tests. Additionally, these participants reported lower stress levels at the end of the four weeks, as well as a calmer and more content state of mind, and lower levels of fatigue.
The study authors concluded:
"Working memory and mood (general fatigue and change in state calmness, contentedness and fatigue induced by psychological stress) were significantly better following chronic treatment."
While more research needs to be done, with larger numbers of study participants, to further analyze turmeric's effects on memory, it certainly looks promising.
For this reason, and so many others, it's a great idea to get more turmeric into our meals! The following are five ways to do just that! 
Note: When consuming turmeric, you may want to combine it with a bit of black pepper. This combination may increase the bioavailability of curcumin in the body.
 Enjoy a warm, savory curry
This is the most popular way to eat turmeric, and it's popular for a reason! To make your own homemade curry powder, simply combine one tablespoon of ground turmeric, two tablespoons of ground coriander, two tablespoons of ground cumin, half a teaspoon of ground mustard seeds, half a teaspoon of ground ginger, and between one and two teaspoons of ground black pepper (depending on how spicy you want your curry to be).
You can use this powder to spice your favorite savory stews and soups. 
Make a delicious rub for meat or grilled veggies 
Turmeric and black pepper are great ingredients to use in meat and veggie rubs. You can use the above-listed curry powder recipe, and rub this onto your meat and/or veggies along with some Himalayan salt. Then, simply grill or sauté, and enjoy!
Put a new spin on salad dressing 
When whipping up a homemade vinaigrette, try adding half a teaspoon of turmeric, and half a teaspoon of black pepper. Mix and match ingredients to find your perfect salad accompaniment. You can also use fresh turmeric, if you wish. 
Spice up your smoothies
Next time you make a smoothie, try adding a half-inch piece of fresh turmeric, and a dash of ground black pepper. It'll give your smoothie a great flavor, and you'll reap the health benefits, to boot. If you don't have fresh turmeric, the ground version will work just fine.
Revolutionize a rice pudding 
For dessert, why not make a delicious pudding with organic rice, coconut milk, raw honey, and a bit of turmeric and black pepper? It's an awesome way to end a meal! 
What are your favorite turmeric recipes? Please let us know!
—Tanya Rakhmilevich
Tanya is a writer at The Alternative Daily with a passion for meditation, music, poetry, and overall creative and active living. She has a special interest in exploring traditional Eastern remedies and superfoods from around the globe, and enjoys spending time immersed in nature.
Sources:
http://jop.sagepub.com/content/29/5/642.short
http://www.sciencealert.com/turmeric-can-improve-memory-and-attention-span-in-old-age-study-finds
http://www.tandfonline.com/doi/abs/10.1080/15376510701781520