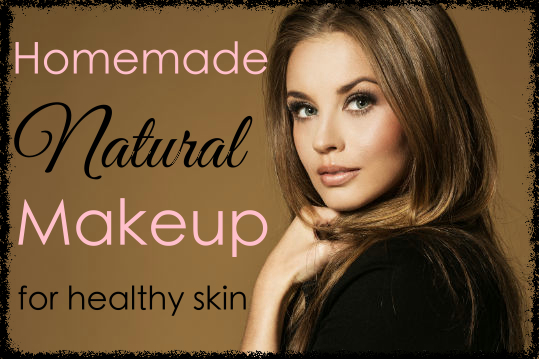 To women, make-up is more than just a tool to conceal and contour. It is a method for self- expression of a woman's own personal style. Sadly, many popular cosmetics brands produce chemical-ridden products that can be detrimental to one's health. Designing safe cosmetics at home provides the ultimate freedom to women who want to play with colors, perfectly match their skin color, texture and sensitivity.
Versatile Ingredients
The majority of natural, at-home cosmetics can be made using the following handful of ingredients: cacao powder, berries, cinnamon, nutmeg, beetroot, cornstarch, green clay, arrowroot, coconut oil and shea butter.
Face
Arrowroot powder works as a natural, blemish-smoothing base for foundation. Blend cacao powder, which is natural cocoa powder, cinnamon, and nutmeg to match your skin tone. Transform this powdered foundation into a BB (beauty/blemish balm) cream by adding coconut oil as a moisturizer and for added SPF protection. Combine non-GMO cornstarch, green clay and cacao powder to make a natural translucent powder to keep oil blotches in check.
For a cream bronzer that can improve your skin, mix cacao powder into either shea butter or coconut oil and slather onto your face or body. Cacao is great for toning your skin while coconut oil and shea butter act as natural moisturizers. Remove stubborn make-up in the evening with coconut oil before washing your face.
Eyes
Coconut oil can also be used in combination with cacao powder, spirulina powder or activated charcoal to create gel liners. These powders can also be used separately as dark eyeshadows. Dab a brush or q-tip into the liquid from a fresh beet or combination of berries to create an eyeshadow stain.
You can also dry and grind them into an eyeshadow powder or blush. If you do not have a grinder, you can purchase beetroot powder and berry powders online for convenience. The home-made foundation recipe above can also be used as a primer to smooth the surface of your eyelids before applying eyeshadow.
Lips
Natural lipstick can be made by using beeswax, shea butter, coconut butter or coconut oil as a base. Blend in fruit juices, powdered dry fruits, powdered beetroot, cinnamon or cacao powder for a combination of shades and colors to match your style. For a simple, 2-ingredient lipstick, use non-toxic crayons and coconut oil. Pick the crayons you want to use and melt them together with coconut oil.
Control the amount of hue and moisture by playing with this ratio. The more crayon you add, the bolder the color. The more coconut oil you add, the more hydrating, but less colorful, the lipstick will be. Although crayons are not natural, they will not damage your skin and they provide a wide array of color possibilities.
Using non-toxic ingredients, women everywhere can empower themselves by learning how to create their own personalized selection of make-up that can actually improve skin and save money.
-The Alternative Daily
Sources:
http://www.dailymail.co.uk/femail/beauty/article-1229275/Revealed–515-chemicals-women-bodies-day.html
http://www.naturallivingideas.com/8-homemade-makeup-tutorials
http://eco-chick.com/2014/07/30650/make-non-toxic-lipstick-from-crayons
http://www.thecultureist.com/2014/06/16/diy-organic-homemade-makeup-recipes