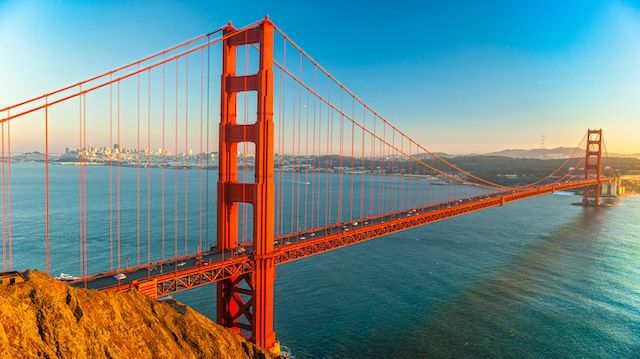 We get busy during the day, and as anyone who has eaten a heavy lunch can tell you, a busy day can easily be thwarted by eating too much. Waiting in line at a crowded restaurant can also put a damper on your mood for the rest of the afternoon. Well, a new restaurant in San Francisco is changing the way people dine by taking the human element largely out of the process.
Eatsa looks like something from a science fiction movie and is already being met with great praise. Simply input your order via an iPad and then wait until your meal appears in one of the futuristic cubbies. You don't have to talk to anyone if you don't want to, but the eatery offers plenty of seating for business lunches or meeting friends. Does Eatsa represent the future of fast food?
An introvert's paradise?
The restaurant currently employs cooks who work unseen to dish up fresh bowls of quinoa to waiting guests. When the meal is ready, it's deposited by robots in assigned cubbies complete with clear LCD screens. Described by one Yelp reviewer as "synonymous with my Instagram habit," the cubbies are accessed by guests with a simple double-tap on the screen. Other than that, the only human interaction diners have is with each other. There aren't even any cashiers, making Eatsa an introvert's oasis.
Founder David Friedberg has high hopes for his quinoa-centered eateries. He told TechCrunch that he hopes to one day build Eatsa restaurants into shipping containers to be dropped into food deserts and areas with little access to healthy foods. Co-founder Tim Young told TechCrunch that they're trying to create a delicious and nutritious product that's accessible to a wide variety of people. Giving people a healthy lunch quickly and efficiently through the use of technology acts as a cornerstone of Eatsa's model.
There is currently a handful of quinoa bowls available at Eatsa. On the website, each bowl is marked with icons that indicate the presence of dairy, gluten or nuts, so diners with specific diet needs can easily plan ahead. All bowls are at least vegetarian, but the dairy-free options make this a vegan-safe establishment. You also have the option to customize your bowls, which are each priced less than seven dollars.
Why quinoa?
According to the Eatsa website, quinoa's versatility is what made it the ultimate choice as the foundation ingredient to all Eatsa bowls. You can think of them as rice bowls found at Asian and Mexican restaurants. "Quinoa is highly efficient to produce, which makes it the perfect food to address global food challenges," the website says. The company's Facebook page states that Eatsa's quinoa "comes from the Salar de Uyuno on the altiplano of southern Bolivia, where it has nourished Andean life for 4,000 years."
According to the Food and Agriculture Organization (FAO) of the United Nations, quinoa is a diverse — and gluten-free — grain that has the potential to help combat world nutrition deficiencies. "Quinoa is recognized not only for its nutritional and dietary properties but also for its genetic diversity, adaptability to different agro-environmental conditions as well as the cultural and socio-economic benefits it has on the local environment," the FAO says.
Whether you're looking for a human interaction–free dining experience or you're just a fan of quinoa, Eatsa's flexible menu and efficient model are sure to be crowd-pleasers.
Would you eat in a restaurant run almost entirely by technology?
-Megan Winkler
Megan Winkler is an author, historian, Neurosculpting® meditation coach, certified nutritional consultant and DIY diva. When she's not writing or teaching a class, Megan can be found in the water, on a yoga mat, learning a new instrument or singing karaoke. Her passion for a healthy mind-body-spirit relationship motivates her to explore all the natural world has to offer.
Sources:
http://techcrunch.com/2015/08/31/eatsa
https://www.eatsa.com/story
http://www.eatclean.com/trends/eatsa-quinoa-restaurant
http://www.yelp.com/biz/eatsa-san-francisco
https://www.facebook.com/EatsaRestaurant/timeline
http://www.fao.org/quinoa/en