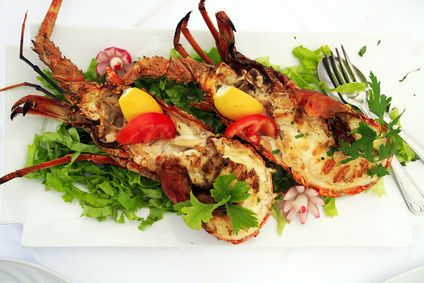 Whether you live a gluten-free lifestyle due to a condition like celiac disease or find that avoiding wheat just makes you feel better, you've probably found there is a bounty of delicious gluten-free foods at your disposal. The holidays, however, can pose a problem.
This especially rings true if you are hosting the meal and the term "gluten-free" isn't in your guests' vocabulary. But before you succumb to the pressures of feeding the masses, fear not. There are plenty of delicious ways you can please your friends and family without a crumb of wheat in sight.
The Appetizer "A-List"
Everyone loves to nibble on those adorable bite-size finger foods, but breads and crackers often top the list. Take the focus off the carbs and instead focus on the fillings.
Serve up chilled ceviche in a martini glass rather than with crackers.
Swap out toasted bread for lettuce wraps for your bruschetta or tapenades.
Crab cakes are a holiday favorite. Substitute crushed gluten-free crackers for bread crumbs and broil rather than fry them to avoid using flour.
Serve up a plate of raw veggies with your hummus and dips. The cold crunch contrasts perfectly with a warm savory dip.
The Main Meal Masterpiece
The fully stuffed turkey is often the main focus of a holiday meal, but there are plenty of ways to awe your guests sans the stuffing.
A decadent seafood meal including king crab legs or lobster tails will not only impress your guests, but they will also be so hard at work on those prickly crab legs they won't even remember the stuffing!
Opt for a brined turkey rather than a stuffed one. A delicious brine can be created with fresh herbs and spices and helps keep meat moist and tender.
If skipping the stuffing just isn't an option, use gluten-free bread as an alternative. With the right seasoning, your guests won't be able to tell the difference.
Gravy on mashed potatoes is often a given, use cornstarch rather than flour as a thickener to keep with the gluten-free theme.
Offer variety in your side dishes. Rather than your traditional potatoes and yams, offer a wide selection of roasted vegetables, sautéed greens and fruit-stuffed squashes. Step out of the box and keep the focus on a unique array of veggie dishes.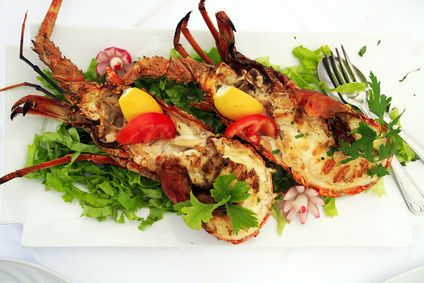 Decadent Desserts
Brightly decorated cookies, warm baked pies and spiced cakes are staples of the holiday season. But desserts don't have to be a no-no on a gluten-free menu.
Bake your own delicious sugar cookies using a gluten-free flour, such as garbanzo or fava flour.
Prepare a spiced pumpkin cake using pumpkin puree with cornmeal and corn flour, which provide just enough sweetness for this classic cake. Just be sure to choose organic corn products as non-organic are likely genetically modified.
A traditional rice pudding topped with a holiday-inspired apricot and fig compote will take guests' minds completely off any missing pie crusts.
For those craving chocolate, opt for a flourless chocolate cake. It's the perfect ending to a decadent holiday gluten-free feast.
-The Alternative Daily
Sources:
http://www.huffingtonpost.com/2011/12/19/gluten-free-holiday-menu-options_n_1158827.html#s557039&title=Rice_Pudding_With
http://glutenfreecooking.about.com/od/seasonalandholiday/ss/gfholidaymenu.htm
http://celiacdisease.about.com/od/cookingglutenfree/a/GFThanksgiving.htm
http://chicagoist.com/2013/11/18/how_to_be_a_good_gluten_free_thanksgiving_host_and_guest.php