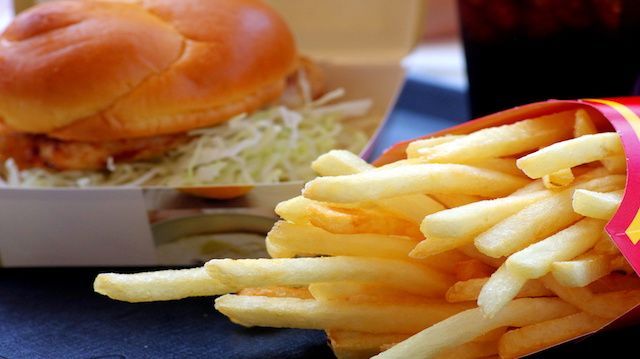 McCafé with a side of McHistory has sparked outrage and controversy among Chinese citizens this month, as fast-food chain Mcdonald's opens a franchise café in an historic villa. Chinese citizens are labeling the move by McDonald's a "Western invasion" and a culturally irresponsible decision by business owners who continually defile Chinese history, CNN reported.  
The site of the new McCafé is an 84-year-old villa in the Chinese city of Hangzhou. In the 1940s, the villa housed Chiang Ching-kuo, a former Taiwanese leader. In 1949, the government seized the building and used it as a residence for employees until 2004, according to CNN. It was then a private club until Chinese President Xi Jinping's anticorruption campaign closed the venue in 2014.
The historic Hangzhou villa remained unused and abandoned until Shen Chunlei, a local businessman, invested 800,000 dollars to renovate the villa and turn it into a McCafé. "I paid to renovate and manage an old, poorly maintained building that barely had been laid eyes on, and everybody found fault with me," Shen told CNN.
Despite the controversy, the use of the villa for a McDonald's franchise is in fact legal, according to the Law of the People's Republic of China on the Protection of Cultural Relics. The Chinese regulations for historic buildings do, however, state that open flames cannot be used, which explains Shen Chunlei's choice of a McCafé over a McDonald's restaurant. 
Is opening a McCafé in an historic Chinese villa culturally ignorant? As you may imagine, this is not the first time Western food chains have stirred up a controversy. In 2012, Starbucks, one of the largest coffee chains in the world, was asked to change the name of one of its stores in Hangzhou because it was located near a famous Buddhist temple, according to China Daily. 
In Beijing, Starbucks also planted its franchise seed in the Forbidden City, home to the Imperial Palace for five centuries, from 1416 to 1911. The United Nations Educational, Scientific and Cultural Organization (UNESCO) describes the Forbidden City as "the supreme model in the development of ancient Chinese palaces, providing insight into the social development of late dynastic China, especially the ritual and court culture." The Starbucks franchise was later closed in 2007, after criticism fueled an increase of support for its closure. Opening a Western restaurant chain in the middle of a UNESCO World Heritage Site is a pretty bold move. 
How about a latte with your ancient history? I had a similar experience on my last trip to the Riviera Maya, Mexico, when I discovered a Starbucks near the entrance to the ancient Mayan site of Tulum. It was shocking to see the outreaching arms of Starbucks' iconic green mermaid as Mayan descendants performed. My friends, who just happened to be gifted American archaeologists, could only shake their heads in shame as we shuffled by.
Do you believe that modern businesses, whether they are Western companies or not, should be allowed to stake a claim to such historical and ancient locales?
—Stephen Seifert
Stephen Seifert is a writer, professor, adventurer and a health & fitness guru. His flair for travel and outdoor adventure allows him to enjoy culture and traditions different than his own. A healthy diet, routine fitness and constant mental development is the cornerstone to Stephen's life.
Sources:
http://www.chinadaily.com.cn/china/2015-01/28/content_19431132.htm
http://www.china.org.cn/english/environment/34304.htm
http://edition.cnn.com/2015/11/17/travel/china-hangzhou-old-villa-mcdonalds/index.html
http://whc.unesco.org/en/list/439