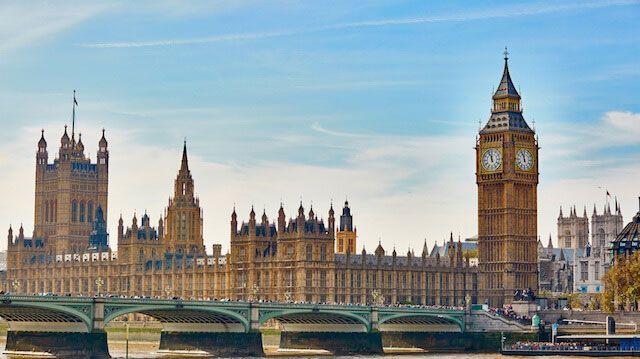 In what sounds like something straight out of science fiction, London now has its very first underground farm growing herbs in an old World War II bunker. The farm is being named Growing Underground and plans to begin trading with Covent Garden restaurateurs in the near future.
This subterranean farm is the brainchild of West Country entrepreneurs Richard Ballard and Steven Dring. The two entered into a partnership with Michelin-starred chef Michel Roux, Jr. to begin the farm in a tunnel under the Northern Line at Clapham.
The World War II tunnels were built as bomb shelters for London residents. They were created to house up to 8,000 people requiring shelter from air raids. One of them is now a 2.5-acre farm.
Commercial supply to local businesses will begin soon
The underground bunker was revamped to provide sophisticated irrigation and lighting systems. Richard Ballard and Steven Dring are now in the last stages of preparation before they begin providing a commercial supply to local businesses.
"Our first shoots will be delivered to the surface in the next few weeks," said cofounder Richard Ballard. "After eighteen months of research, development, growing trials – and tribulations – we're about to start supplying into the market."
The first phase of their hydroponic crop growing includes celery, pea shoots, parsley, red amaranth, rocket, mustard, coriander, and many varieties of radish. They are all being grown in table-height beds of hemp.
"I'm looking forward to creating my first dish using produce from the world's first underground urban farm, less than two miles as the crow flies from the heart of London," said Michel Roux Jr. "It's great to be involved in this ambitious project, for which we have equally ambitious growth plans."
Sophisticated irrigation and lighting systems require low energy
The urban farm uses a specially designed ventilation system in a sealed clean-room environment. The advanced irrigation and lighting systems were created in a way that allows the produce to grow using very minimal amounts of energy.
One of the key purposes for creating the underground garden was to grow, harvest and deliver fresh produce that has zero environmental impact. Green suppliers have provided all the energy used by the subterranean project.
The farm was made possible with support from a local start-up program
According to London Mayor Boris Johnson, "This is a fine example of the dynamic startups that are helping London lead the world in green business innovation. I want even more entrepreneurs to help create these brilliant concepts that are delivering thousands of jobs and boosting London's green economy to almost £30 billion a year. I wish Growing Underground every success."
The Mayor of London was in support of the idea for the farm from the very beginning. He provided support for the farm using his business start-up program, London Leaders.
The first commercial client of Growing Underground will be a local company that supplies restaurants. The supply company, County Supplies London will sell the produce in the Covent Garden market.
The idea of a subterranean farm is fascinating. Perhaps this innovation could lead to the development of more underground farms around the world, especially in areas where it is difficult to grow food on the surface?
— The Alternative Daily
Sources:
http://www.telegraph.co.uk/news/earth/agriculture/farming/11706406/Londons-first-underground-farm-opens-in-WW2-air-raid-shelter.html
http://www.telegraph.co.uk/news/uknews/10607635/Growing-Underground-Londons-subterranean-farm.html
http://growing-underground.com/
http://www.bbc.com/news/uk-england-london-25948880