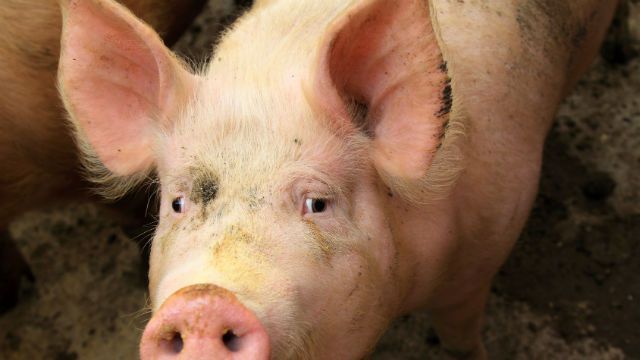 Two separate but related federal lawsuits have recently been filed against the US Food and Drug Administration (FDA), challenging its recent approval of ractopamine-containing drugs for use in food production animals. Ractopamine drugs are used to make animals gain weight faster, and they have been linked to some disturbing health effects.
Plaintiffs in the lawsuits, which were both filed in the US District Court for Northern California, include the Center for Food Safety, the Sierra Club, the Center for Biological Diversity, United Farm Workers of America and the Humane Society of the United States.
The lawsuit claims that 11 ractopamine drugs approved between 2008 and 2014 have not been fully studied for their effects on humans, animals and the environment. Seven of these drugs have just been approved this year. Along with drugs with ractopamine as the active ingredient, some drugs which pair this substance with antibiotics have also been approved – a pairing which has not been studied as to effects, the lawsuit states.
Paige Tomaselli, senior attorney for the Center for Food Safety, stated, "FDA is basing controversial drug approvals on incomplete and inadequate environmental analyses. These drugs in our food supply impact the environment, thousands of farm workers, millions of consumers, and billions of animals. FDA cannot continue to abdicate its responsibility to do its job."
An excerpt from the lawsuit itself reads, "while its manufacturer admits that Ractopamine is toxic to plants and aquatic invertebrates, the drug is used in at least 23 states that are known to provide habitat for threatened and endangered plants and aquatic invertebrates. Ractopamine exposure has also been linked to adverse health events in humans and animals."
Just a few of these adverse health effects on animals include muscle tremors, cardiovascular disruption, aggressive behavior and painful walking. These effects likely come about because ractopamine mirrors the effects of stress hormones, causing the animals to suffer the effects of the artificially-induced stress. Not only does this affect the animals' quality of life, these drugs may also end up in our food.
Today, up to 80 percent of pork sold in the US is estimated to be from pigs given ractopamine. Many countries around the world, including China, Russia and the European Union, have banned imports of pork treated with ractopamine.
We will keep our eyes peeled for updates on this lawsuit. It is refreshing to see that the FDA is being held accountable for allowing these drugs into our food supply. If the suit is successful, hopefully they won't won't be on the menu for long.
-The Alternative Daily
Sources:
http://www.centerforfoodsafety.org/press-releases/3591/lawsuit-targets-fda-approval-of-controversial-animal-drugs-used-in-food-production#
http://www.reuters.com/article/2014/11/06/us-usa-fda-ractopamine-lawsuit-idUSKBN0IQ2E520141106