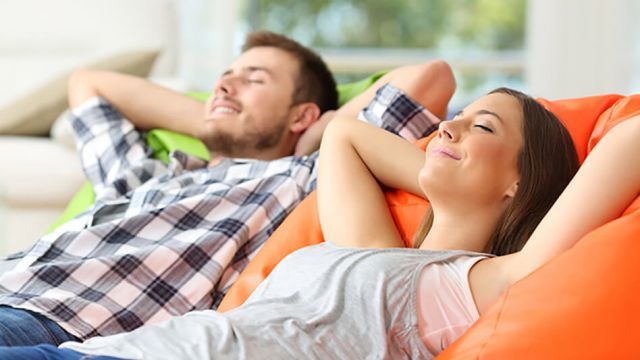 I'm a worrywart at heart — that's just the way I'm built. So, when it comes time for travel, I tend to stress each and every detail. Usually to the point of second-guessing my choice of destination, whether my home will be safe, and of course, how my work could suffer. 
But as you know, worrying is no way to spend your "far and few between" vacations. Which is why I'm learning to let go of my vacation fears and instead focus on all of the positives a great vacation has to offer. Here's how you too can put your worries to bed and start enjoying your vacation.
Stop listening to cynics
It never fails. You tell someone you're traveling to, let's say, Hawaii, and they say, "Oh no, Hawaii's getting ready for a nuclear attack!" So, you spend a sleepless night tossing and turning and worrying about whether Hawaii is actually a "safe" destination.
But here's the thing: There are always reasons not to travel. But there are a hundred great reasons why you should travel. So, when faced with negative comments, you can either choose to give into the negative banter and cancel your fabulous vacation, or you can simply ignore the "well-intended" advice offered by those who aren't traveling to Hawaii.
Make a list and check it twice  
I can't tell you how many times I've fretted on the way to the airport wondering if I'd left an appliance on. And I know I'm not alone on this one. Mail Online reports that a third of us worry at least once a week that we have left things on when rushing out the door. Leaving the heat on tops the list, followed by hair straighteners, lights, the oven and the television. Once, I actually did leave the television on for two weeks…
Another time my pet sitter reported that she hadn't seen my cat for over a week — even though she was an indoor cat. That certainly put a damper on my vacation. Common sense said the cat was likely hiding, but I couldn't help but worry that she'd somehow slipped outside as I was leaving.
So, how do you stop feeling so out of control on vacation? I create a list of everything I need to do prior to leaving, which includes a checklist for the day I leave. This ensures I don't forget any travel essentials or to turn off the oven, burners, computer, hair straightener, etc.
For added security, enlist help from wireless devices
Let's face it, one of the most stressful things about going on vacation is wondering about your home. Will the house look abandoned? What if the smoke alarm goes off? Look, you live in a high-tech world, so why not use some of that technology to ease your worries when you vacation?
Travel expert Lois Alter Mark for USA Today gives us a rundown on some of the best gadgets available for securing your home when on vacation. How about a security system that auto-arms when you leave the house and sends alerts to your smartphone when activity is detected? If you receive an alert, you can view a live video stream on your phone and then choose to sound a siren or call local authorities right from your app.
There's even a smart plug that allows you to control your appliances from wherever you vacation, so you can stop worrying about whether or not you turned off the oven. You may also want a smoke and carbon monoxide alarm that detects fast-burning fires, smoldering fires and invisible-but-deadly carbon monoxide. It not only speaks to you and lets you know what and where the danger is, but it will also message your phone if you're not home.
I personally use a light scheduling system when I travel that schedules lights to turn on and off throughout the evening. It's a great way to give your home that lived-in look when you're away.
Stop work-brain chatter
Whether you love your job or simply can't stand it, more than likely you think about it way too often. Unfortunately, that doesn't always stop when you travel. Your vacation is supposed to clear your mind from thoughts of work, and when it doesn't, it can absolutely spoil a great trip.
Once, I spent over two hours in my hotel room working on a last-minute assignment, while my husband lounged by the pool. I love my job, which makes it that much tougher to stop my brain from churning out ideas.
So, how do you stop thinking about your job? Stop reading emails! In fact, go one step further and create a vacation response to all of your emails. Most email services provide a way to send out an automatic reply to incoming messages when you aren't available to check your email. Just make sure to add the dates you are not available, and when you will be returning.
I also prepare a week or so in advance of my vacation. Too many times, I've left tasks on my "to-do" list for the day prior to my vacation. No more. Now I mark the last day before vacation clearly on my calendar and do my best to keep it clear.
In addition, set clear boundaries with your employer and don't automatically agree to be in touch or available for questions. I learned that the hard way. After exiting a nine-hour flight, I received dozens of calls from a former employer asking why I hadn't checked in. The bottom line: a good employer should always recognize that downtime is a necessity for stress and burnout, and will make for a more productive employee in the end.
More than likely, your worries about work, your home or even the plane crashing, for that matter, are unfounded. Have fun, get lost in a good book and fill your day with activities you love to do. Switch off from your worries and start honoring your vacation. Because time is precious and there's no point in wasting it worrying.  
— Katherine Marko