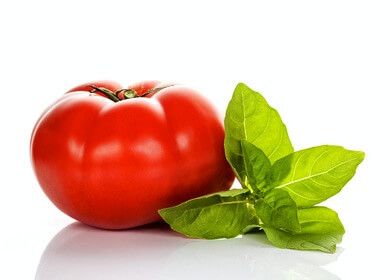 If you're looking to add colorful, delicious fruits to your garden, or just want a fresh boost to your meals, heirloom tomatoes are a wonderfully healthy option to consider.
In general, tomatoes are full of goodness, including fiber, iron, potassium, B vitamins and phytochemicals. However, heirloom tomatoes are an even better choice with regards to taste, health and the environment.
Commercially-grown tomatoes are often picked while they are still green, and then ripened artificially. This leaves much to be desired in the flavor department. They are also often sprayed with a variety of pesticides, which affect both human and environmental health.
Heirloom tomatoes, however, are ripened on the vine, and usually appear in farmer's markets the day they are picked. They are grown organically in most cases (check to make sure when you buy), so that means no risk of exposure to pesticides. Most experts and food critics agree that the flavor of an heirloom tomato is significantly better than that of a commercial tomato.
Heirloom tomatoes are grown from seeds passed down over multiple generations, which must be at least 50 years old to qualify as heirloom. They are open-pollinated, which means that they produce seeds that resemble the parent tomato plant. There are hundreds of varieties of heirloom tomatoes, in an array of shapes and colors, each boasting a unique flavor.
Lycopene is a carotenoid present in red and orange tomatoes, and is responsible for these bright hues. Studies have linked lycopene with a reduced risk of vision loss due to macular degeneration, as well as a lower risk of some cancers, including skin, lung, breast, cervical and prostate. Lycopene may also lower the risk of coronary artery disease.
It is usually a standard recommendation to cook tomatoes in order to make lycopene more nutritionally available. This is because the lycopene in red tomatoes (trans-lycopene) is hard to absorb by the intestines. However, orange heirloom tomatoes contain a type of lycopene called prolycopene, which is two and a half times easier for the body to absorb.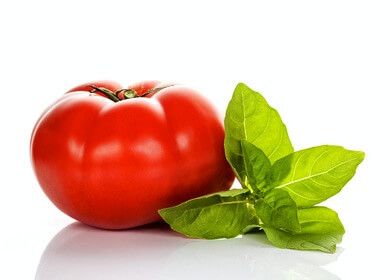 While cooking still releases more lycopene, this important nutrient is much more available to the body when eating raw orange heirloom tomatoes than any other raw tomato. As lycopene is fat soluble, add a bit of organic olive oil to your tomatoes to get the most benefit.
Research performed by the Central Tree Crops Research Trust has identified eleven orange heirloom tomato varieties that contain prolycopene: Moonglow, Tangerine, Orange Fleshed Purple Smudge, Amish Orange Sherbet, Aunt Gertie's Gold, Big Orange, Amish Yellowish Orange Oxheart, Earl of Edgecomb, Elbe, Sibirischke Orange, Orange Roma, and Dad's Sunset.
According to Slow Food USA and Seed Savers Exchange, cultivating heirloom seeds is an ideal way to preserve a crop's natural diversity. If you'd rather buy the tomatoes themselves, check your local farmer's markets for exciting heirloom varieties. Your taste buds – and the environment – will thank you.
-The Alternative Daily
Sources:
http://www.wholeliving.com/133889/heirloom-tomatoes
http://treecropsresearch.org/heirloom-tomatoes/