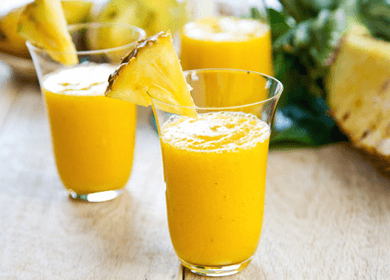 Many parents struggle with getting their kids to eat their veggies, especially greens. You may have been one of those kids yourself! Did you ever try to sneak your vegetables to the dog or hide them in your napkin?
In the past, and today as well, parents often force their children to sit at the table and eat their veggies no matter how much they dislike them. This typically has the opposite of the desired effect, instilling an aversion to vegetables that could last a lifetime.
Instead, try using greens in a smoothie that tastes wonderfully delicious – and will likely be something they view as a treat instead of a dreaded nightmare. The great thing about green smoothies is that the fruit hides the bitter taste of ingredients like kale; in fact, they won't even know it's there!
Try these tips for the best results:
Your first few smoothies should ideally not be green. The color could easily put them off. Red or purple fruits like organic strawberries, raspberries or even red grapes will give it a more appealing, kid-friendly look. In the beginning, add more fruit and less veggies, you can gradually add more in as they grow accustom to drinking them.
Adding organic pineapples or oranges will add sweetness to help eliminate any of the bitter taste from greens. Bananas also help to neutralize this. You can also add a bit of raw, organic honey if you think it's necessary.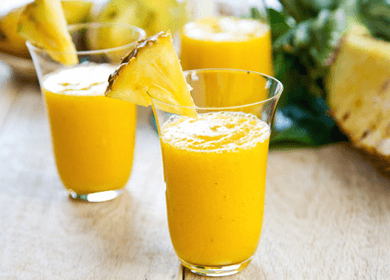 Make it fancy by pouring it into a special glass that makes it look like a dessert or just by adding a "silly straw." A little paper umbrella will make it even more enticing.
Let the kids help create them. Once they discover how tasty a smoothie can be, allow them to have fun and come up with their own concoctions. They can help pick fruits and veggies out at the store, wash them and even throw them in the blender.
If you aren't sure where to start, try this kid-tested and approved green smoothie recipe (keep in mind, when making a smoothie, measurements don't need to be exact, but be sure to use all organic ingredients!):
1 banana
2 cups coconut water
½ avocado
½ to 1 cup spinach or kale leaves
1 cup frozen organic strawberries
Toss all ingredients into the blender and blend until smooth. Enjoy!
– The Alternative Daily