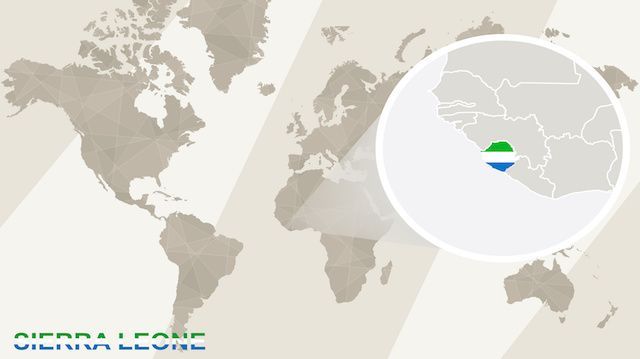 The streets of Sierra Leone were transformed into scenes of celebration on Saturday November 7 after the World Health Organization (WHO) declared the country ebola free. Citizens took to the streets dancing and cheering as they brought to an end a period of struggle and heartache. Since 2013, the ebola outbreak in Sierra Leone has claimed the lives of nearly 4,000 men, women and children.
Ebola has killed more than 11,000 people in Liberia, Guinea and Sierra Leone, according to statistics provided by the Centers for Disease Control and Prevention (CDC) and the WHO. The WHO reported that 42 days had passed since Sierra Leone's last ebola patient was discharged. This represents double the 21-day post-exposure follow-up period required to declare a country free of the deadly virus.
A triumphant celebration ensued after Anders Nordström, Sierra Leone's representative for the WHO announced an ebola-free Sierra Leone. "WHO commends the government and people of Sierra Leone for the significant achievement of ending this Ebola outbreak," Nordström said. Liberia, was declared ebola free for the second time in September; however, Guinea is still facing a desperate struggle against the disease.
Guinea has seen approximately 2,500 ebola-related deaths, and the country's battle against the virus continues as more new cases have been confirmed this month, according to the WHO. 
It appears that many people in Guinea have deserted the vital preventive measures, according to Fodé Tass Sylla, a spokesman for the Guinea Ebola task force. "They shake hands, they don't wash their hands. And in some cases people have deserted sanitary health services to see traditional healers," Sylla said.
The elation in Sierra Leone over the WHO's announcement was not felt by all. Sheikh Fomba Swarray, chief Imam at the Madingo Central Mosque in Freetown, expressed his growing concern that the virus may resurface due to its continued prevalence in neighboring Guinea. "As long as a similar declaration has not been made in Guinea, I will always feel we are being hunted by the Ebola disease," Swarray told news reporters. "The threat from Guinea is the saddest part of this ceremony."
Health officials in Guinea are caught between the traditional healing practices of the culture versus the sanitary recommendations set forth by the WHO and other health officials in the country. Liberia was declared ebola free in May, only to have the virus resurface. Sierra Leone is currently undergoing an intensive 90-day surveillance period to ensure the country remains ebola free in the wake of the new cases in neighboring Guinea.
—Stephen Seifert
Stephen Seifert is a writer, professor, adventurer and a health & fitness guru. His flair for travel and outdoor adventure allows him to enjoy culture and traditions different than his own. A healthy diet, routine fitness and constant mental development is the cornerstone to Stephen's life.
Sources:
http://apps.who.int/ebola/current-situation/ebola-situation-report-4-november-2015
http://www.cdc.gov/vhf/ebola/outbreaks/2014-west-africa/case-counts.html