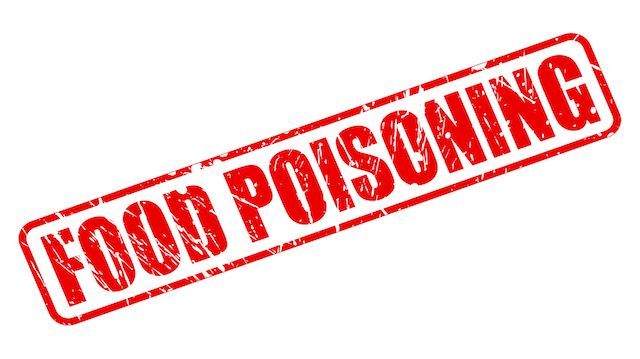 We have certain expectations when we go out to eat. Perhaps because we only see the finished product, we've been lulled into a false sense of security when it comes to food safety. However, according to experts, we're exposed to several deadly illness outbreaks each year, and they're getting harder to track.
The Centers for Disease Control and Prevention (CDC) recently published a report outlining the problem with foodborne illness in the United States and what can be done to prevent future outbreaks. The report states that multistate outbreaks between the years 2010 and 2014 accounted for 56 percent of all reported deaths caused by foodborne illnesses.
Multistate outbreaks tend to feature three potentially deadly bacteria: Salmonella, Listeria and E. coli. Recently we've seen an outbreak of Listeria via Blue Bell Ice Cream and a mysterious E. coli outbreak coming out of several Chipotle restaurants in the Pacific Northwest. In contrast, local outbreaks tend to be caused by less troublesome illnesses like norovirus or rotavirus.
One of the largest problems with multistate outbreaks is that the ingredients are already contaminated before they reach restaurants or your home. And a staggering 24 multistate outbreaks are reported each year, involving anywhere between two to 37 states. That means that no amount of hand washing or careful kitchen prep in a restaurant or at home can protect us from some of the deadliest illnesses — the bacteria is already in our food.
The CDC is certainly fighting an uphill battle. According to public health journalist and National Geographic writer Maryn McKenna, "Even the simplest foods can have astoundingly complex 'supply chains.'" For instance, Forest 500, a European nonprofit, took on the challenge of mapping the supply chains for a burger, French fries and their packaging from a "typical fast-food meal served in Europe." The result? Seventy-five different supply chains for the ingredients that come from over a dozen countries across the globe.
In an effort to improve food safety, the CDC is looking for help from reforms prompted by the Food Safety Modernization Act (FSMA), which McKenna points out gives the U.S. Food and Drug Administration (FDA) more power to track food supply chains and more power to enforce rules on suppliers. It also aims to hold foreign governments responsible for detecting contaminated imported foods. Yet FSMA is little more than a mandate without much funding to back it.
In its report, the CDC cites a few innovative measures that are currently used to detect multistate outbreaks, such as DNA sequencing technology. However, with multistate outbreaks like the Chipotle E. coli outbreak that go unsolved for weeks at a time, the report feels like a lot of talk to make us feel better.
With one in six Americans falling sick with a foodborne illness each year, it's clear that we need to take action. Two of the FSMA's regulations were finalized this year — the Final Rule for Preventive Controls for Human Food and the Final Rule for Preventive Controls for Animal Foods — but they won't go into effect until September 2016. Hopefully these rules will help to protect the thousands of Americans who get sick every year, but until then, it might serve us well to keep track of what's going on in the news — and to eat at home more often.
What do you think of the challenges the CDC faces regarding foodborne illnesses?
—Megan Winkler
Megan Winkler is an author, historian, Neurosculpting® meditation coach, certified nutritional consultant and DIY diva. When she's not writing or teaching a class, Megan can be found in the water, on a yoga mat, learning a new instrument or singing karaoke. Her passion for a healthy mind-body-spirit relationship motivates her to explore all the natural world has to offer.
Sources:
http://www.cdc.gov/vitalsigns/foodsafety-2015/index.html
http://phenomena.nationalgeographic.com/2015/11/04/cdc-food-outbreaks
http://www.fda.gov/Food/GuidanceRegulation/FSMA
http://www.cnn.com/2015/11/09/health/chipotle-e-coli-outbreak-update
http://www.cdc.gov/salmonella
http://www.takepart.com/article/2015/10/28/food-safety-food-borne-illness