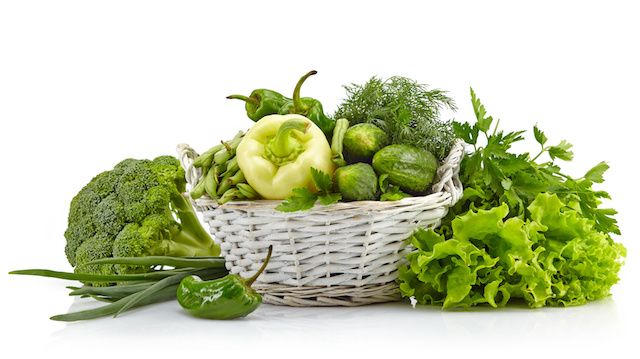 Foodie bloggers and academics have posted a vast ocean of evidence supporting the health benefits of eating vegetables, specifically in the realm of greens. Greens include spinach, kale, brussels sprouts, asparagus and lettuce. You may have one or two of these on your dish every lunch break or dinner, but caution should be taken in your daily green vegetable choices. Too much of an excellent thing may have reverse or adverse effects on your health, and it is essential to switch up your greens to obtain an optimal balance of healthy nutrition.
Nutrient overload
A nutrient overload may decrease your health and wellness. Eating spinach has been a long sought-after goal of mothers for decades — and Popeye was helpful in getting kids to eat their greens. Yes, spinach is an excellent source of vitamins and minerals, like vitamin K, vitamin A, manganese and folate. Spinach has also been found to have anti-inflammatory and anticancer benefits. However, too much spinach may tip the scales in the other direction. You should always consider eating a side of nutritional spinach, but maybe not every evening.
According to the U. S. Food and Drug Administration (FDA), one cup of spinach will give you 66 percent of your recommended daily value (DV) of folate (folic acid), which is great. However, too much folate can lead your health down the wrong path. Excessive folate may increase the risk of cancer growth, cognitive decline and immune system issues. 
A 2006 study published in Cancer Epidemiology, Biomarkers & Prevention found, "Unexpectedly, high folate intake was associated with a faster rate of cognitive decline." You should be especially eager to switch up your daily spinach consumption if you are also taking dietary supplements containing high levels of folate.
Gas and bloating
Broccoli is one of many cruciferous vegetables with superpowers. It is an essential source of vitamin K, vitamin C, fiber, antioxidants and a wide array of other wonderful nutrients. Broccoli is widely known for its ability to fight free radicals, support cardiovascular health and improve immune system function. A 2008 study published in PLoS One found, "Experimental evidence obtained in humans to support observational studies that diets rich in cruciferous vegetables may reduce the risk of prostate cancer and other chronic disease."
Unfortunately, the downside to broccoli consumption may come in the form of gas and bloating. Broccoli, like most cruciferous vegetables, contains hydrogen sulfide and raffinose sugars, which are delicious treats to the bacteria in your stomach. Switching up your greens is a great way to ensure you get essential nutrients while avoiding the gas that comes along with eating too much of a good thing.
Protect your thyroid
Thyroid health is essential to a healthy and happy you. If your thyroid becomes imbalanced, you may experience various wellness issues, like fatigue, depression, anxiety and cognitive decline. There are a lot of excellent and delicious greens that protect your thyroid, one of which is the super-green powerhouse kale.
Kale is rich in vital nutrients your body craves for proper health and wellness. Two magic minerals kale has in abundance are iron and copper, which are important for proper thyroid function — an exceptional reason to munch on kale at dinner! However, the excessive consumption of kale has also been under scrutiny lately because of potential detrimental effects on thyroid health.
The jury is still out on whether or not kale can be harmful to your thyroid. Some researchers say the goitrogens in raw kale could be one culprit that causes hypothyroidism. However, the effect of goitrogens on the thyroid only occurs in people who have low iodine levels, which is very rare in the U.S. You should definitely NOT stop eating kale, unless your doctor or nutritionist instructs you to, but to err on the side of caution, we recommend regularly switching up your smoothie greens.
Healthy recipes to assist you in your greens mash-up
Veggie-Vegan Burrito Bowl
Cook Time:
15 - 20
minutes
This delicious south-of-the-border twist is great for your vegetarian or vegan taste buds, but anyone will undoubtedly enjoy this fresh and fun dish.
1

cup

of basmati rice

1

bunch

of kale (chopped)

1/2

lime (for squeezing)

1/2

jalapeno (diced)

2

cups

of black beans

1

shallot (diced)

1

clove

of garlic (minced or pressed)

1

tablespoon

of olive oil

1

avocado

avocado and a handful of cherry tomatoes (for garnish)
First, place your freshly chopped kale, lime juice, jalapeno and olive oil into a large mixing bowl and mix gently. Let your kale marinate while you prepare the rice.

After the rice is perfectly steamed, sauté your garlic and shallots for about a minute and then add the black beans.

Cut up your avocado and halve your cherry tomatoes, and carefully decorate your plates with a colorful and delicious greens alternative.
Sautéed Spinach with Curry Rice and Lentils
Cook Time:
15 - 20
minutes
The aromatic sensation of this Indian-fusion dish will get your taste buds dancing. Boasting a host of nutrient-rich flavors, you will satisfy your friends and family by serving this up for dinner — and it's quick and easy!
1

bunch

of spinach (washed and chopped)

1

cup

of lentils

2

cups

of rice

1

clove

of garlic (minced)

2

tablespoons

of curry powder

1

teaspoon

of red pepper flakes

1

tablespoon

of olive oil
Once your rice is steamed and perfect, add the lentils and curry powder and stir over a low heat — stir slowly to avoid mashing the mixture.

Sauté your garlic and spinach in oil adding red pepper flakes near the end. You want your spinach lightly cooked with a bright green color.

Place the spinach in the middle of a serving dish and slowly arrange the curried rice and lentils around the spinach. Serve and enjoy!
Taking an active part in your nutrition by eating greens with specific health benefits is the optimal way to ensure good health. But are you eating the same greens every evening and at lunch? Switch up your greens to get a wide array of nutrients. Knowing what you are eating and why is essential, but always take into account the "too much" factor, and make sure your nutrient intake is balanced and working for you. 
Everything in moderation, even your greens!
—The Alternative Daily
Sources:
http://ndb.nal.usda.gov/ndb/foods/show/2908?fgcd=&manu=&lfacet=&format=&count=&max=35&offset=&sort=&qlookup=broccoli
http://cebp.aacrjournals.org/content/15/2/189.short
http://www.ncbi.nlm.nih.gov/pmc/articles/PMC2430620
http://ndb.nal.usda.gov/ndb/foods/show/3202?fgcd=&manu=&lfacet=&format=&count=&max=35&offset=&sort=&qlookup=spinach
http://ndb.nal.usda.gov/ndb/foods/show/3018?fgcd=&manu=&lfacet=&format=&count=&max=35&offset=&sort=&qlookup=kale