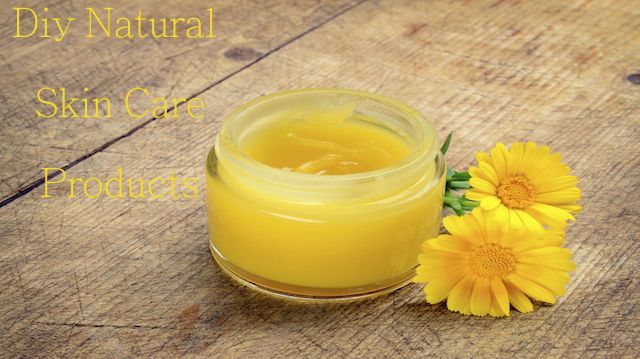 According to The News Herald, 60 percent of what is applied to our skin is absorbed. Unfortunately, many commercialized beauty and skin care products contain chemicals that actually damage our skin and health, causing our skin to age more rapidly. Women can take control of their bodies, eliminate the risk of allergic reactions, and actually improve the quality of their skin by creating their own line of natural, skin care products.
Lotions, sunscreen, and deodorant
One of the healthiest, simple lotions and sunscreens one can use is coconut oil. Olive oil can also be used as a sunscreen, but has a somewhat stronger, olive scent that some people may not enjoy. Other moisturizing lotions include shea butter and cocoa butter. Use a mixture of these to fit your preference and add essential oils for a natural aroma.
You can also use hardened coconut oil as the mechanism to apply deodorant and moisturize your underarms. Mix in baking soda for its anti-fungal, antibacterial and odor-killing properties. If you like, you can also add essential oils for additional protection against odors, as well as providing an aromatic scent.
Skin toners and spot treatments
A one-step home remedy for skin toner is apple cider vinegar, which helps to brighten and tighten your skin while preventing both dry skin and breakouts. Don't worry about the vinegar scent as it will fade as it dries. Andrew Ordon, MD, a plastic surgeon and co-host of the popular health talk show The Doctors, recommends using a toner made from dried basil leaves that have been steeped in boiling water.
He also recommends recipes for spot treatments. For acne spots, he recommends mixing brewer's yeast with a squeeze of lemon and some water. Apply onto the blemish and wait for 10 minutes before removing. On the other end of the spectrum, age spots can be removed using a mixture made with half a cup of cooked rice and a tablespoon each of agave nectar and lemon juice. Use in the same way as you would hand lotion, but apply pressure. Do this for a minute or two before removing.
Facial scrubs and masks
Facial scrubs are used to exfoliate your skin by removing dead skin cells, thus improving your complexion. Scrubs can be used on their own or with an oil, such as olive oil or coconut oil, to moisturize while exfoliating. Sugar crystals, ground almonds, ground oats and coffee grounds can be used to wipe away dead skin. The liquid from soaked oats, almonds and coffee can also be applied to the face. Oat milk can moisturize and remove dirt from pores.
Almond milk regulates oil. Coffee contains caffeine, which can firm your skin. Turn these scrubs into a mask by adding them to honey or yogurt. Honey and yogurt are both antibacterial, helping to prevent acne. Leave the mask on your face for a few minutes and then wash it off with gentle soap and water.
While commercial beauty products contain parabens, alcohol, aluminum and harsh chemicals that can create further need for skin care products, creating your own skin care line using natural, healthy ingredients can help you to take control of both your wallet and your skin quality.
—The Alternative Daily