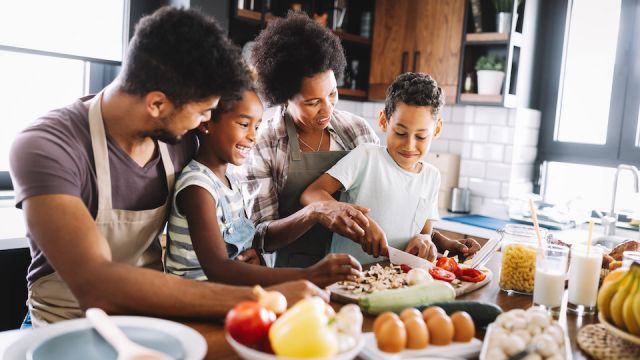 Stocking food in case of an emergency is one thing, preparing delicious and nutritious meals in the event that you decide to forgo your favorite weekly dining-in or take-out experience is another. We often take for granted that the people preparing our meals and the establishments where we dine follow strict hygiene protocols. While this may be true, you can never be too careful, especially when a dangerous virus like COVID-19 is lurking, and you decide to limit the amount of time you spend eating out.
Here are some delicious, healthy and easy-to-make recipes that will keep you satisfied while you stay safe.
Mango, Cranberry and Walnut Salad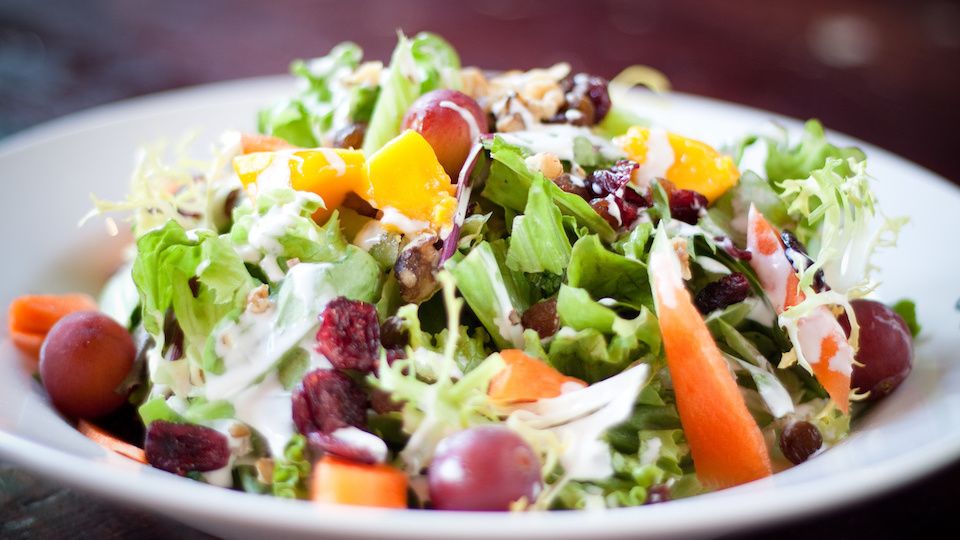 This yummy tropical salad has a hint of natural sweetness and is loaded with healthy fats, protein, vitamins, and minerals that can boost your immunity.
Ingredients
2 fresh mangos

2 organic chicken breasts

1 Tbsp coconut oil

Arugula leaves

Walnuts

Cranberries

Salt and pepper to taste
Instructions
Wash and peel mangos. Cut into bite-size pieces

Slice chicken breasts.

Saute chicken and mangos in a skillet with coconut oil.

Combine with lettuce and top with walnuts and cranberries.
Wild-Caught Tuna Salad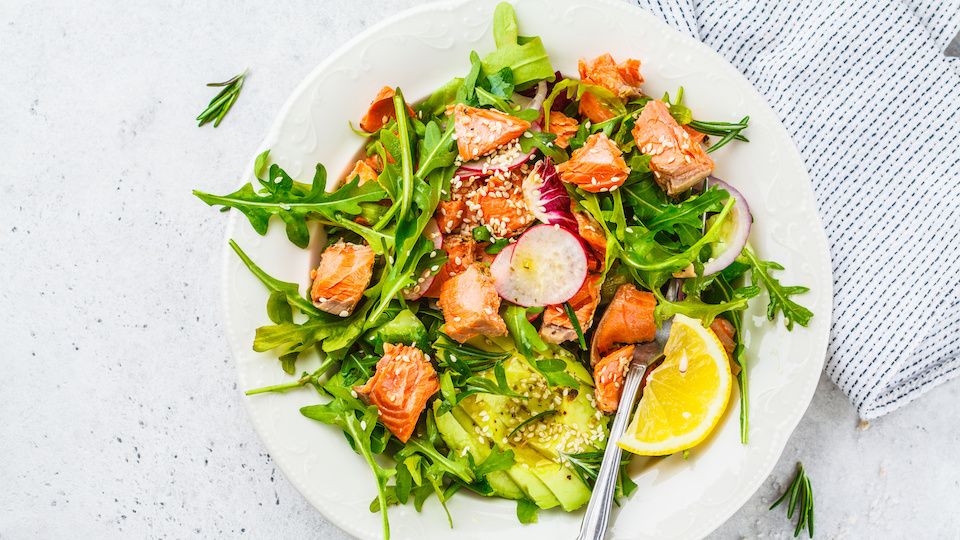 This delicious tuna salad will give your favorite cafe a run for its money.
Ingredients
4 ounces baked wild-caught tuna fillet, flaked

3 cups arugula chopped

1 lemon

Olive oil for drizzling

Salt and pepper

Oregano for seasoning

Basil for seasoning
Instructions
Combine 4 ounces of tuna with 3 cups of baby arugula.

Top with fresh lemon juice.

Drizzle with olive oil, salt, pepper, and herbs.
Greek Portobello Mushroom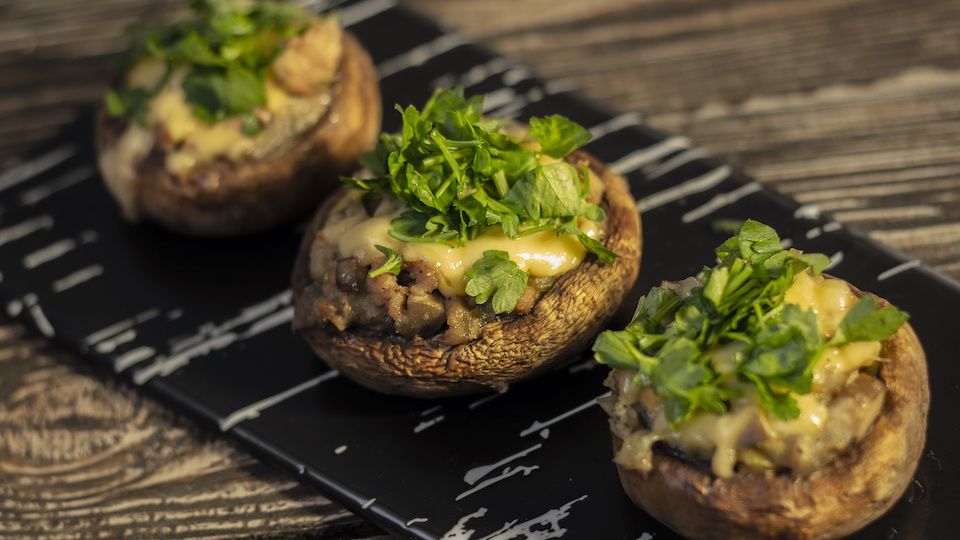 If you love mushrooms, this dish is for you. Simple and earthy, the melted cheese adds a rich and satisfying touch to this meal.
Ingredients
Large portobello mushroom

½ zucchini

Olive oil

¼ cup feta cheese
Instructions
Preheat the oven to 450 degrees F.

Brush the portobello cap with a little olive oil.

Shred the zucchini and toss with crumbled feta cheese.

Place the mixture inside the mushroom and bake for about 15 minutes.
The Ultimate Breakfast Bowl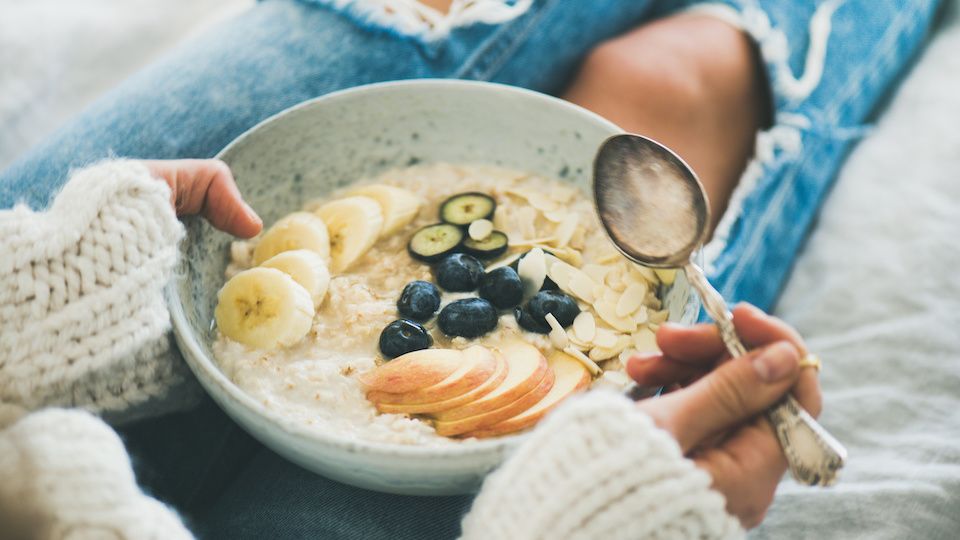 If you're missing your favorite morning cereal, or want an alternative to fruit-topped yogurt, this breakfast bowl makes a delicious, nutritious swap that will help you get your day off to a great start.
Ingredients
1 ripe banana, medium-size

2 whole eggs

1 tsp pure vanilla extract

1 tbsp coconut oil (for cooking)

1/4 Granny Smith apple, sliced

1 to 2 tbsp almond butter (use pure almond butter, no sugar added)

1 to 2 tbsp dried coconut flakes

1 tsp cinnamon, ground
Instructions 
Use a fork to mash up the banana in a small bowl. Mix in the eggs and vanilla. The batter should be lumpy.

Grease a skillet with coconut oil over medium heat. Add the batter and use a spatula to continue to mash and stir it while cooking.

Once cooked, remove the mixture from the skillet and place it into a bowl.

Top with apple, almond butter, coconut flakes, and cinnamon.
Honey Mustard Salmon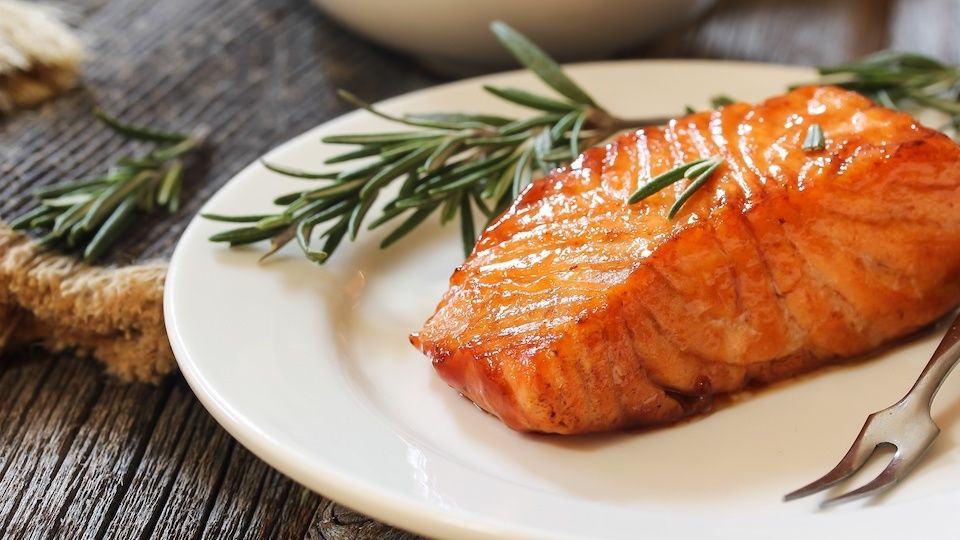 Who would have thought that honey, mustard, and freshly caught salmon could taste like a five-star meal? This easy-to-make dish will leave your mouth watering and is loaded with health-promoting ingredients.
Ingredients
1 Tbsp organic mustard

1 Tbsp raw local honey

1 tsp coconut oil

4-ounce wild-caught salmon
Instructions
Preheat the oven to 400 degrees F.

Melt coconut oil and combine with honey and organic mustard.

Place salmon in a baking dish and brush with the honey-mustard glaze.

Bake until salmon is cooked through, about 8 minutes.
Sundried Tomato Chicken in a Cream Sauce
This savory 3-ingredient meal is so tasty that you won't believe you are not at your favorite fine dining restaurant. 
3 Ingredients:
2 free-range chicken breasts, halved

½ cup organic sundried tomatoes, packed in olive oil

1 cup cream

Coconut oil

Salt, pepper and other spices as desired
Instructions
Heat the skillet over medium-high heat with 3 Tbsp coconut oil.

Add chicken and sundried tomatoes, sea salt, paper, and other spices as desired.

Cook the chicken until brown on both sides. Be sure that it is cooked all the way through. A meat thermometer should read 165 degrees Fahrenheit at the thickest part of the chicken.

Pour cream into the skillet and simmer until warm.
Crock-Pot Homemade Bone Broth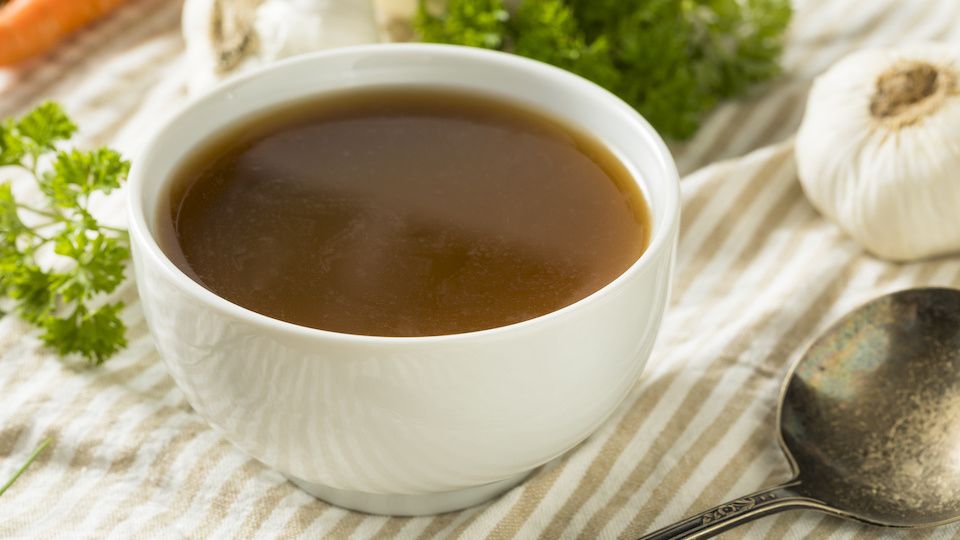 Fuel your immune system with this soothing crockpot bone broth that pairs well with a piece of your favorite sprouted or gluten-free bread and a salad.
Ingredients:
 

About 2 pounds of good quality bones 

1 medium carrot, peeled and chopped

1 medium onion, chopped

5 cloves of garlic, peeled and chopped

1 Tbsp. organic apple cider vinegar

2 tsp sea salt

Eggshells

Any vegetable ends you have on hand
Directions:
Add all ingredients to a crockpot. Fill the crockpot with filtered water.

Cook on low for 18-24 hours.

After cooking, strain the broth through a strainer and let cool. Use broth in soup or drink it on its own as an immune-boosting beverage

 
Chocolate Fig Bars with Sea Salt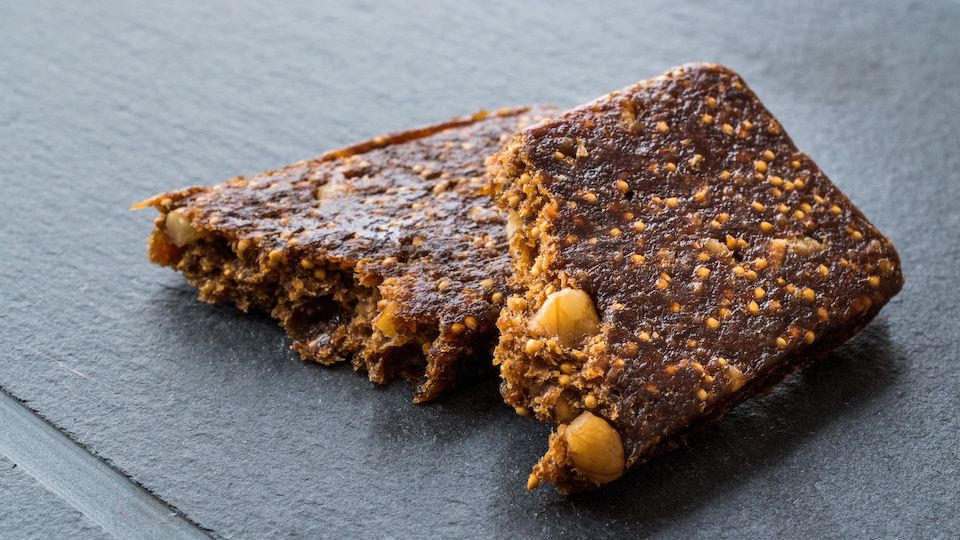 Figs are an excellent source of dietary fiber, vitamin B6, copper, potassium, manganese, and pantothenic acid. Adding pumpkin seeds to the mix boosts magnesium and adds zinc and antioxidants. This sweet treat will leave your whole family asking for more.
Ingredients:
1/4 cup pumpkin seeds

3/4 cup water

1 cup figs

4 scoops pea protein

6 Tbsp. vegan dark chocolate chips

1/2 Tbsp. coconut oil

Sea salt
Directions:
In a food processor, blend pumpkin seeds and water for about 1 minute until smooth. Add the figs and pea protein and blend again until smooth. Flatten the mixture onto a cookie sheet and freeze for about 35 minutes. 

While the fig-protein mixture is freezing, use a double boiler to melt three tablespoons of chocolate. Spread the melted chocolate onto the fig-protein mixture and place it back in the freezer for 15 more minutes. Melt the remaining chocolate and coconut oil and mix well.

Take the fig-protein mixture out of the freezer and cut it into six even pieces. Dip each piece into melted chocolate and completely cover it. Sprinkle the bars with a touch of sea salt and place them in the refrigerator for about 30 minutes before eating.
3-Ingredient Gluten-free Pancakes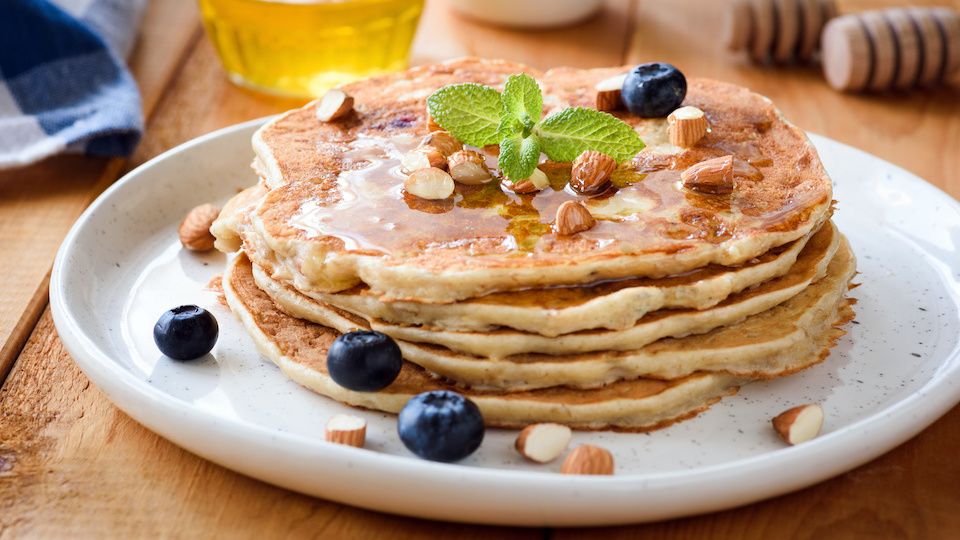 Pancakes are a favorite breakfast meal that the whole family can enjoy. These delicious cakes will help you get the best start to your day or enjoy them anytime you need a filling snack.
Ingredients
1 free-range egg

2 ripe bananas

Cinnamon to taste

Raw honey
Instructions
Combine the ingredients in a mixing bowl, mashing it until the mixture becomes smooth.

Grease a pan with a touch of coconut oil on low to medium heat.

Pour about one-quarter cup of batter into the pan and cook for 1 ½ minutes on both sides. 

Top with cinnamon and raw honey.
Banana-Coconut Smoothie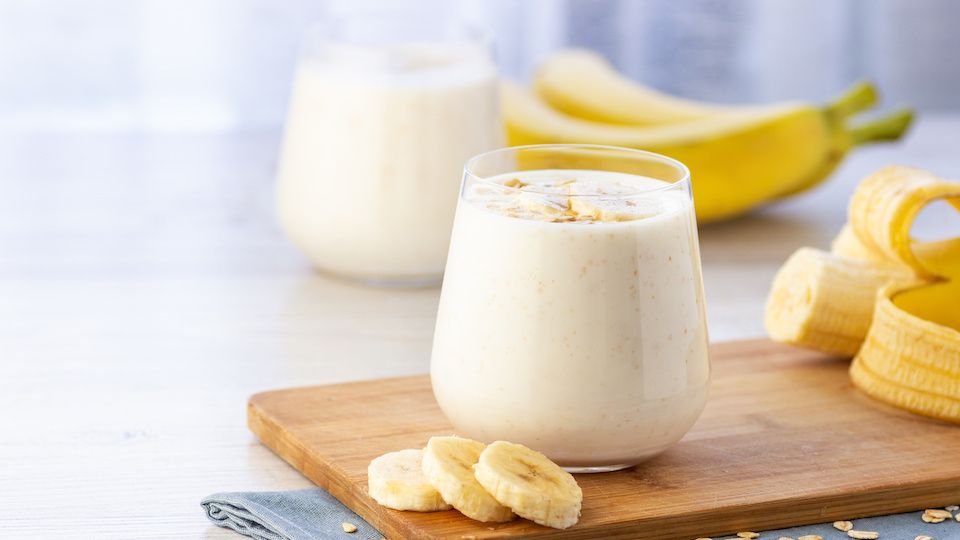 If smoothies are your favorite go-to, this one will make you smile. Coconut is low in natural sugars, and high in fiber, manganese, and medium-chain triglycerides, which are healthy fats that are easily used by the body for energy (and not stored as fat!). This smoothie provides instant and sustainable energy, as well as fuel for your brain. 
Ingredients
1 cup milk (hemp, almond, organic rice, or orga

nic whole milk)

1 frozen banana, slightly

thawed

1 scoop hemp powder

2 Tbsp unsweetened coconut
Instructions
Combine all ingredients in a blender and blend well. 
-The Alternative Daily
Disclaimer: None of this has been proven to prevent, treat or remedy Covid-19 these are just things to consider