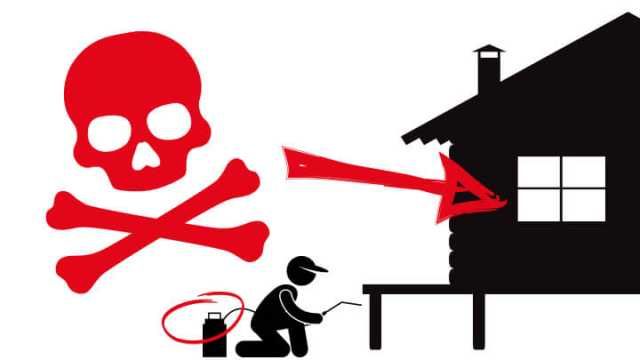 A poisonous chemical accidentally sprayed under a Texas home unleashed a noxious gas killing four siblings. Now six other family members remain hospitalized.
"Restricted-use" pesticide used
Firefighters were called to an Amarillo, Texas home after a visitor arrived to find everyone sick. A deadly gas was accidently released after someone living in the home sprayed chemicals under the house for rodents. "Restricted-use" pesticide — aluminum phosphide — was used as a fumigant to get rid of mice in the home.
The gas caused the deaths of four children. According to WJLA, Felipe Balderas, 7; Johnnie Balderas, 9; Josue Balderas, 11 and Yasmeen Balderas, 17, all died.
What we know about the deadly gas
Aluminum phosphide is a fumigant used to control insects and rodents according to the U.S. Environmental Protection Agency (EPA). It's primarily used for indoor fumigation of raw agricultural commodities, animal feeds, processed food commodities and non-food commodities in sealed containers or structures. It is also used for outdoor fumigation of burrows to control rodents and moles in non-domestic areas. Aluminum phosphide reacts with moisture in the atmosphere to produce phosphine gas pesticide.
Phosphine gas was the substance likely created when water was sprayed on it, thus killing the four Balderas children. Aluminum phosphide is dubbed a restricted-use chemical and should only have been used fifteen feet or more from the residential home. In fact, this fumigant is so dangerous that the EPA proposed that applicators should ensure that the local authorities — fire departments, police departments etc. — are all notified of the date, time and location at least 24 hours prior to fumigation.
Toxic gas inhaled for two days
The Amarillo Fire Department (AFD) said that one of the residents had placed the pesticide, identified as Weevil-Cide, containing aluminum phosphide, underneath the house. At some point, another person living at the home attempted to wash away the pesticide with water, creating the deadly chemical. Phosphine gas causes pulmonary edema and extreme respiratory distress for victims.
Sadly, the AFD reported that the people in the home had been breathing the gas for almost two days prior to their deaths. Numerous first responders also went to the hospital to check for exposure. However, none appeared to have any negative signs or symptoms of poisoning.
GoFundMe page raising funds for the family
A GoFundMe page has been set up for the funerals of those who have perished following the tragedy. The page has garnered hundreds of shares and raised more than $23,000. Meanwhile, the mother of the four children is still alive but in serious condition. The father is in intensive care but is in stable condition. The four other children who were in the home at the time are also in stable condition in ICU. No criminal charges appear to apply at this time.
— Katherine Marko