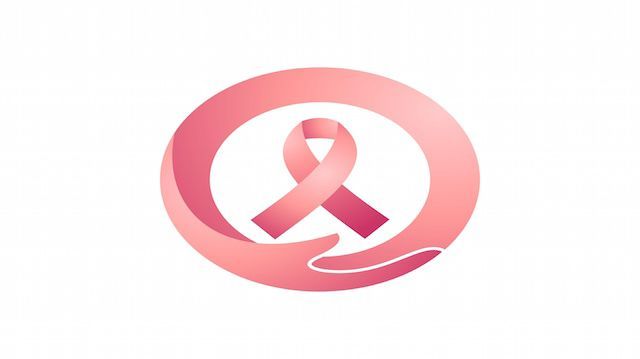 October is Breast Cancer Awareness Month. In the midst of a sea of pink merchandise, it's easy to get caught up in the myths and fear associated with the disease. Breast cancer is a serious disease, leading to the deaths of thousands of women each year, but with all of the testing and hyperawareness about breast cancer, are we doing more harm to ourselves than good?
Not every case is a death sentence
It's important to make the distinction between ductal carcinoma in situ (DCIS) and invasive breast cancer. In a recent account reported by Mother Jones, a 55-year-old woman from Mississauga, Ontario, told her story about her battle with breast cancer. After going in for a routine mammogram, Therese Taylor was told the test revealed evidence of a growth in her breast that was "indicative of cancer." So, she underwent a mastectomy for her DCIS — which isn't considered to be cancer by many experts — and her life changed forever.
According to a study published in the New England Journal of Medicine, "screening can result in both the benefit of a reduction in mortality and the harm of diagnosis." Despite the benefits afforded by mammograms in terms of mortality rates, there's a significant "harm of excess" in the detection of what could be — but aren't necessarily — early-stage cancers.
Researchers in the study analyzed medical records of women aged 40 years and older, particularly mammography results. The study found that 31 percent of diagnosed breast cancers failed to distinguish DCIS from invasive breast cancer. Over a period of 30 years leading up to the study, 1.3 million women were overdiagnosed in the United States alone.
More than just cancer
It's one thing to be diagnosed with cancer. It's another thing completely to have to cope with the knowledge that there may be a metaphorical ticking time bomb residing in your body. The emotional impact of a cancer diagnosis affects not only the patient but also her family and friends. Mastectomies and chemotherapy are life-changing. Many women feel incomplete when one or both breasts are removed.  
According to Mother Jones, "Most of the 1.3 million women who were overdiagnosed received some kind of treatment — surgical procedures ranging from lumpectomies to double mastectomies, often with radiation and chemotherapy or hormonal therapy, too — for cancers never destined to bother them."
Although there are approximately 231,840 new cases of invasive breast cancer as of 2015, according to the American Cancer Society, DCIS is noninvasive. It starts in the milk ducts and doesn't spread beyond that area. It isn't life-threatening, but it should be noted that DCIS may "increase the risk of developing an invasive breast cancer later on," according to BreastCancer.org, a nonprofit with the mission of providing information to the public about breast cancer.
Breast cancer death rates for women aged 40 years and older have fallen 28 percent in recent years, and rates have dropped a whopping 42 percent for women younger than 40 years old, according to numbers calculated in 2012. Still, the incidence of overdiagnosis raises the question of whether the medical industry is too quick to resort to extreme measures when a mammogram yields an abnormal result.
Have you ever experienced an abnormal mammogram result or breast cancer? Do you have any advice to share with readers about your experience?
—Megan Winkler
Megan Winkler is an author, historian, Neurosculpting® meditation coach, certified nutritional consultant and DIY diva. When she's not writing or teaching a class, Megan can be found in the water, on a yoga mat, learning a new instrument or singing karaoke. Her passion for a healthy mind-body-spirit relationship motivates her to explore all the natural world has to offer.
Sources:
http://www.motherjones.com/politics/2015/10/faulty-research-behind-mammograms-breast-cancer
http://www.nejm.org/doi/full/10.1056/NEJMoa1206809#t=articleDiscussion
http://www.breastcancer.org/symptoms/understand_bc/statistics
http://www.cancer.org/cancer/breastcancer/overviewguide/breast-cancer-overview-key-statistics