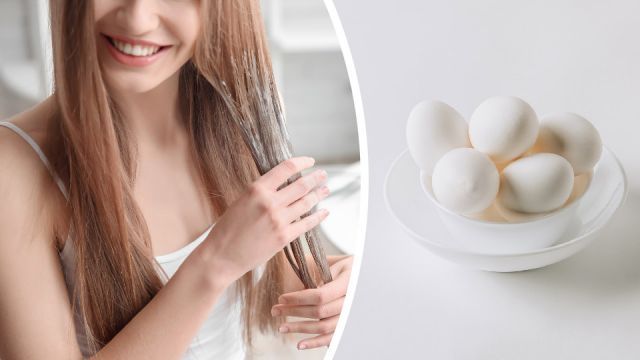 Here at the Alternative Daily, we're always telling you to put crazy things on your face. From quinoa to fruit salad to charcoal, is there anything left to surprise you with?
Well, we have a firm belief that anything you use in your beauty regime should be something you would also feel comfortable eating. All of those nasty processed ingredients, chemicals and perfumes used in conventional products wouldn't taste very good, and yet they get absorbed into your bloodstream when you use them on your body. Wouldn't it make more sense to stick with non-toxic ingredients and treatments for natural beauty?
One time-tested multi-purpose beauty treatment can most likely be found right now in your kitchen: egg whites! Although home beauty remedies made from eggs have been used for centuries, the humble egg has been making a comeback in recent years, with spas delivering professional egg-based treatments, and entire lines of beauty products and cosmetics using its properties.
Beauty benefits of egg whites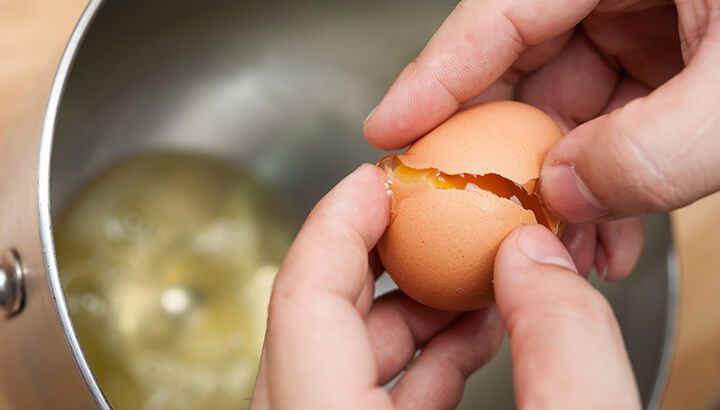 To start with, egg whites are great for your skin. Did you know that, in Korea, "smooth as a boiled egg" is a common way to compliment someone's complexion?
It's no surprise that eggs can help your face look its best, since they are packed with proteins such as albumin and collagen. The white of the egg contains about 2/3 of the protein found in an egg, and it is a complete protein containing all nine of the essential amino acids needed by the body.
These proteins may help cleanse and firm your skin. The result is a reduced appearance of fine lines and pores. Many people also find that applying egg whites help cleanse the skin, removing dirt and impurities and preventing acne and blackheads.
Similarly, egg whites can provide beauty benefits to hair. Since hair is made of protein, it can gain softness and shine from a generous application of egg whites. The pore-tightening and cleansing properties of egg white can purify the hair and scalp, helping especially those who deal with an excess of oil or sebum.
DIY beauty recipes with egg whites
Here are some egg white recipes you'll love. From hair masks to face masks, we've got your beauty routine covered.
Moisturizing Egg & Olive Oil Hair Mask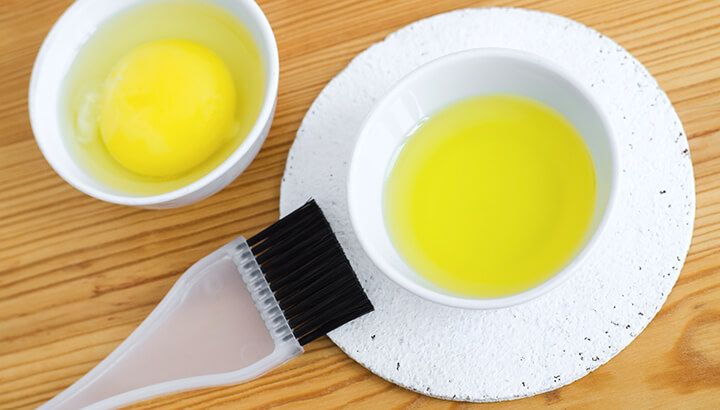 This nutrient-packed treatment will leave both your hair and scalp feeling healthy and nourished.
Ingredients
2 eggs

1 tbsp extra virgin olive oil
Instructions
Mix eggs with 

extra virgin olive oil

, blending well with a fork or whisk.

Put a towel around your shoulders and carefully apply the mixture to your hair.

Let it sit for 30 to 45 minutes, then rinse well with warm water.
Oily Hair Mask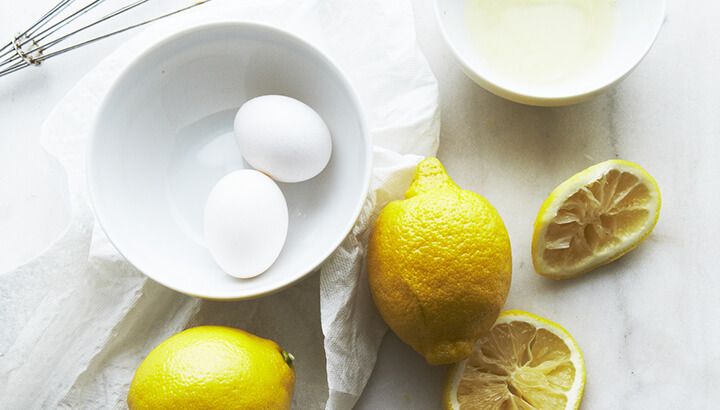 If you have oily hair, use this treatment once a week to help tame sebum production.
Ingredients
2 egg whites

1 tbsp lemon juice
Instructions
Separate two eggs and keep the whites (use the yolks for a recipe such as homemade carbonara sauce or ice cream).

Gently mix lemon juice into egg whites.

Apply the mixture to your hair, avoiding the scalp.

Leave for 10 minutes until the egg whites have dried, then wash off and enjoy your shiny hair.
Pore-Tightening Egg White Face Mask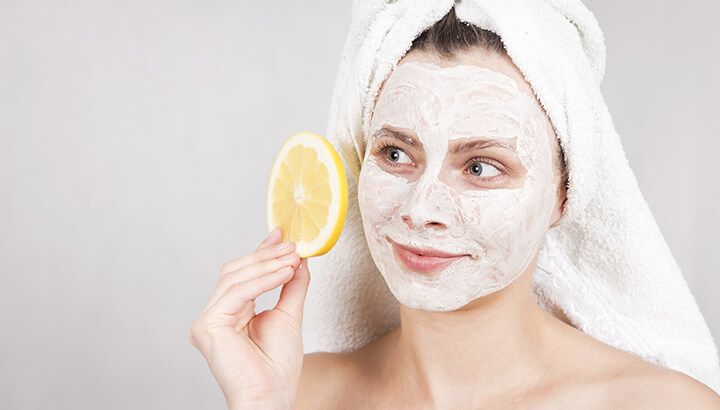 Many people swear by egg whites for minimizing the appearance of pores. Try this face mask for a smoother complexion.
Ingredients
2 egg whites

Dash on lemon juice
Instructions
Crack two eggs and separate the yolks and whites. You'll be using the whites for this recipe.

Whip the whites using a fork or whisk until they are foamy.

Squeeze just a small dash of

lemon juice

and mix into the egg whites.

Apply to your pre-cleansed face, focusing on areas with larger pores, such as the nose, chin and forehead.

Let dry for 10 minutes, then rinse with warm water and pat dry.
Anti-Aging Egg White Face Mask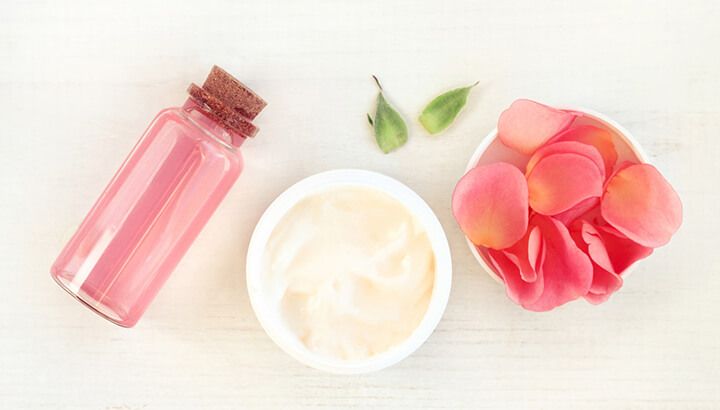 This recipe comes from a Swedish tradition which women have used for generations to keep their skin looking plump and youthful.
Ingredients
1 egg white

1/2 tsp glycerin

2 tsp rose water
Instructions
Crack one egg and separate the yolk from the white.

Mix the egg white glycerin and rose water (you can find these ingredients at your local health shop).

Once combined, apply to your pre-cleansed face and allow to sit for several minutes.

Rinse with warm water, pat dry and apply a moisturizer if needed. We recommend a natural oil such as sweet almond or 

tamanu

.
Exfoliating Egg White Face Scrub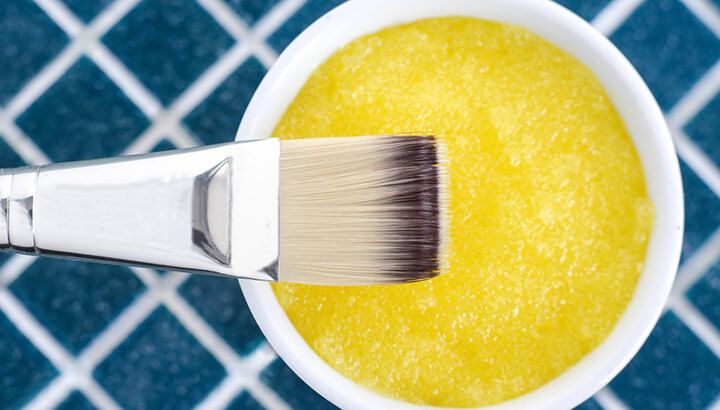 This recipe combines many of the beneficial properties of eggs and other natural ingredients to cleanse and firm skin.
Ingredients
1 egg white

Dash of lemon juice

1/2 tbsp honey

1 tsp sugar for dry skin (or salt for oily skin)
Instructions
Separate one egg white and place in a bowl.

Add a small squeeze of lemon juice and 1/2 tablespoon honey.

Mix in one teaspoon of sugar or salt.

Blend well and then apply gently to the face with circular movements.

Continue this process for a few minutes until the skin is well exfoliated, then rinse with warm water and pat dry.
Benefits of eating egg whites
And finally, we would be remiss to exclude the beauty benefits from actually eating egg whites! Or in fact, whole eggs. This is because, while egg whites may provide nourishment to the surface of the skin or hair and help it look better temporarily, the nutrients from eggs will have a greater effect from the inside (i.e., if you eat them!).
Eggs are a great source of protein, healthy fats and nutrients such as iron, B vitamins and selenium which will help you maintain your youthful appearance, fitness and ideal body weight. We do recommend that you consume the whole egg, yolk included, since the latest science shows cholesterol is not a concern. So you should never skip the yolk! Discover more benefits of egg yolks in this article.
— Liivi Hess