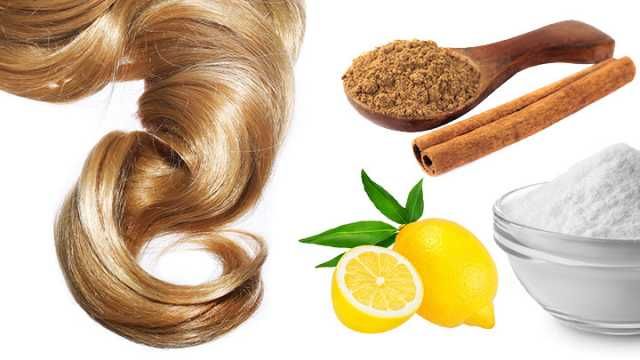 For some, the definition of ideal summer hair is blonde highlights glistening in the sun. Some have the itch to ditch their dark locks altogether and have all-over light color. This desire sends many people to the hair salon for a coloring session. While there's nothing wrong with wanting a new look, dyeing your hair is not a risk-free endeavor. Here's what to do instead.
Some scary research on hair dye
Conventional salon and boxed hair treatments are chock-full of chemicals and have been linked with some pretty frightening health detriments, especially in the long term. Because of these risks, you may want to consider lightening your hair naturally this summer instead.
A 1988 study published in the American Journal of Public Health studied data on hair dye use in adult men in Minnesota and Iowa, and compared this data with cases of leukemia and non-Hodgkin's lymphoma. Based on their population-based study, the authors concluded that "there was a suggestion of increased risk with the extent of hair dye use."
Another study, published in 1999 in the journal Leukemia Research, looked at the relationship between hair dye and cases of myelodysplastic syndromes (illnesses in which the production of blood cells in the body is disrupted). The researchers found that "there were statistically significant trends in risk with increasing duration and number of hair dye use."
Hair dye poisoning
A more recent study, published in 2009 in the Journal of Emergencies, Trauma and Shock, surveyed cases of hair dye poisoning. On their findings, the study authors wrote:
"Hair dye poisoning has been emerging as one of the important causes of intentional self-harm in the developing world. Hair dyes contain paraphenylenediamine and a host of other chemicals that can cause rhabdomyolysis [muscle tissue breakdown which releases myoglobin into the blood], laryngeal edema [accumulation of fluid in the larynx, which can obstruct airways], severe metabolic acidosis and acute renal [kidney] failure."
If you want lighter hair without putting your health at risk, try one of these seven ways to lighten your hair the natural way. You may not get the dramatic results that you would from a bottle of bleach, but it will be much safer.
Sunshine
In my opinion, the best way to get golden summer highlights is simply to spend more time out in the sun. I have light brown hair, but after spending lots of time outdoors in spring and summer, my hair looks more dark blonde with lighter highlights. I don't do anything except soak in the sun.
In fact, many of the other natural hair lightening suggestions on this list are enhanced by using them combined with sunlight. The sun is your friend, so get outside!
Lemon juice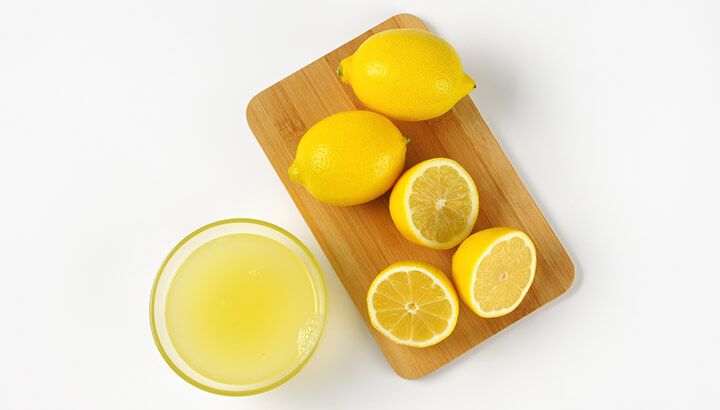 To lighten your hair with lemon juice, fill a spray bottle with one part freshly-squeezed lemon juice to one part water. Spritz this combination all over your hair, and leave it on for as long as possible (the longer, the lighter). If you spray it onto your hair before going out into the sun, your hair will be accentuated with lighter-colored highlights.
You may want to moisturize your hair with coconut oil after doing this treatment, as lemon juice can be drying to your hair. Simply massage a bit of coconut oil onto your hair when it's damp, then style as you normally would.
Rhubarb root
Rhubarb root is a natural way to bring out the gold tones in your hair, especially if your hair is already on the light side. It likely won't have a dramatic effect on darker hair, but can still be nourishing. Check out this article on how to make your own rhubarb root hair dye.  
Chamomile
A strong brew of chamomile tea may help to lighten your hair a shade or two. Simply make some strong chamomile tea, put it in a spray bottle and spray a generous amount on your hair before you go out in the sun. You can also use the tea as a hair rinse and leave it on overnight, but the sun may amplify the effects.
Cinnamon
To subtly brighten your hair, try a cinnamon mask. Mix ground cinnamon with a bit of water to make a paste. After you shower, rub a bit of coconut oil into your hair, then apply the cinnamon mixture. Wrap up your hair and let the mixture sit overnight. Wash in the morning. It won't be a huge color change, but it may lighten it a bit.
Baking soda
Baking soda can help to lighten your hair, and it may have more significant results depending on your hair type. Make a paste of baking soda and water, then rinse it through your hair in the shower before you condition. Don't do this more than every couple of weeks, as it can dry out your hair. If you want to try it but find your hair feeling dry, condition with coconut oil or try one of these great DIY hair treatments.
Hair mascara
If you want dramatically lighter highlights without the damage or commitment, try a hair mascara. These are little tubes of pigment that you can brush onto your hair and wash off at the end of the day. You can choose any color, and it won't make a mess once it's dry. Just be sure to choose a hair mascara made from natural ingredients, without any of the chemical stuff that you can't pronounce.
Do you have any other methods of lightening your hair naturally? Please share your secrets with us!
— Tanya Mead