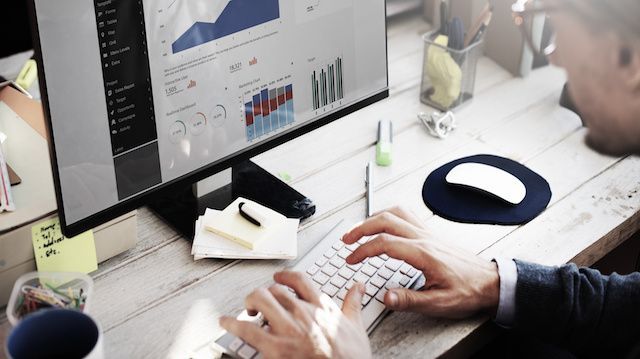 The workforce has changed. People telecommute more frequently or work as contractors these days, and many nine-to-fivers have taken on second gigs to earn extra money or pursue their passions. Our current economy is perfect for a "side hustle," either for extra cash or as a foray into a new career. Here's why you should start thinking about your own potential side hustle.
The opportunity to pursue your passions
Writer and confidence coach Susie Moore tells the story of what pushed her to start her side hustle. She was sitting in an artificially lit conference room in New York, browsing Pinterest and struggling with the lack of drive she felt in her day job. Her struggle isn't rare; a 2012 Gallup survey found that only 13 percent of us are engaged at work. Employers seem to know this on some level. There are rarely efforts to curb social media use. Even glancing around a work area, you'll find at least one person sending a text on their phone.
That day, Moore decided that she had to do something more, so she invested the time and money into a personal coaching program at NYU and used her sales experience gained from her day job to pitch her written work to editors. "It's called a hustle for a reason," Moore said, and that's an excellent point. A side hustle is only worth it if you do, in fact, hustle.
A wise choice in today's economy
Let's face it, the economy could change at any time. We've only been out of the Great Recession for a short time. With higher interest rates and the presidential election coming up, it can't hurt to start a business while you're currently employed. As Moore states in her Business Insider article, "After more than a year of earning up to $4,000 a month on the side, here's what I can tell you about starting a side hustle," starting a business while employed has its benefits. For one, you're not dependent on the new business to pay your bills. You can also pivot your business idea and adjust your focus as needed with less pressure.
What's involved in a side hustle?
Just like any other job, you get out of your side hustle what you put into it. You might need some specialized training. For instance, if you'd like to get into graphic design, you need to know how to use design software, so take that into consideration. Experienced side-hustlers recommend scheduling time each week to work on your side business, just like you'd schedule a meeting with a coworker or client in your day job.
Don't expect things to take off right away, but with persistence and dedication, your side hustle may one day replace your regular job.
Ideas for side hustles
Besides consulting in your own field (unless your employer bars you from doing so), our digital world gives us so many options for a side business. If you want to start a side hustle, but don't know where to begin, here are some ideas: 
        Sell on Fiverr.com: The micro-selling site allows you to sell just about anything, from your time to your skills for various projects.

        Play Santa Claus, the Easter Bunny, the Chick-fil-A cow mascot or another character.

        Drive for Lyft or Uber.

        Become a brand ambassador for a food or beverage company.

        Sell your stuff on eBay.

        Get crafty and sell your goods on Etsy.

        Fill out online surveys like Swagbucks Surveys, Survey Junkie, iPoll and others.

 
While this list is certainly not exhaustive, hopefully it inspires you to search for other unconventional options online. Other side hustles may involve freelance writing, graphic design or short video creation.
Beware of overworking yourself
As you get rolling with your side hustle, don't forget to take time out for yourself. Studies show that long work hours are the number one risk factor for coronary heart disease. One such study from the College of Medicine at Seoul National University found that people who worked 61 to 70 hours a week had a 42 percent higher risk of developing coronary heart disease when compared to similar subjects who only worked 31 to 60 hours each week. People who work 80 hours or more each week had a 94 percent chance of coronary heart disease, a terrifying statistic in terms of stroke and heart attack risk.
The US leads the world in demanding work schedules, so if you want to start a side hustle, do so with a mind toward self-care alongside your hustle. Find an activity that has nothing to do with your work and invest in some me time in the midst of all the hustle and bustle. Your heart and mind will thank you.
Whether you're renting out your time or a room at your house, or you're driving for Uber, you become an active part of today's evolving economy. The time to start a business or pursue your passions is now. What are you waiting for?
Do you have a side hustle? 
—Megan Winkler
Megan Winkler is an author, historian, Neurosculpting® meditation coach, certified nutritional consultant and DIY diva. When she's not writing or teaching a class, Megan can be found in the water, on a yoga mat, learning a new instrument or singing karaoke. Her passion for a healthy mind-body-spirit relationship motivates her to explore all the natural world has to offer.
Sources:
http://www.businessinsider.com/how-to-start-a-side-hustle-2015-11
http://www.gallup.com/poll/165269/worldwide-employees-engaged-work.aspx
http://thecollegeinvestor.com/14608/make-money-fast-side-hustling
http://www.budgetsaresexy.com/ways-to-make-money
http://jonbarron.org/heart-health/overwork-takes-toll#.VtmRSvkrLcc
http://media.wiley.com/PressRelease/112164/AJIM_Coronary_Heart_Disease.pdf