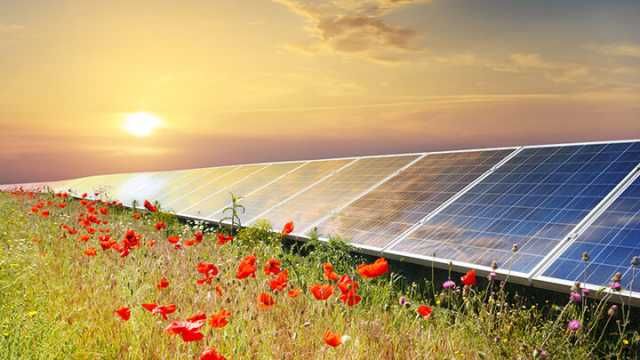 At least 180,000 homes in America are energy independent, off the grid and running on clean renewable energy. Those are just the homes we know about; there are no doubt some real sneaky off-gridders out in the woods where we will never find them.
The appeal of living off the grid is not being reliant on anyone else for energy, independence and having a reduced impact on the planet. For others, it is also to be ready for global catastrophe in the event of World War III, a zombie apocalypse or a bizarre and discerning presidential election. If your home is completely off-grid and society collapses, you will still have hot water, heat, Playstation 4, and everything you need to survive the new world order.
Global catastrophes aside, many people just love the idea of having control over what type of energy their home uses. As the realities of a changing climate become more apparent in our world, more good-hearted folks want to ensure that their lifestyle will have the least negative impact possible. Sometimes people are really great like that.
If you are reading this, it can be assumed that the idea of living an energy-independent lifestyle has some appeal to you. Perhaps the logistics of this way of life have prevented you from making the jump though. The goal of this article is to plant the seed for you. If you decide this is the type of life you would like to try, there are places and people who can help you on the way. With that in mind, let's take a look at five places where you can live completely off the grid.
1. Dancing Rabbit Ecovillage, Missouri
One way to determine if living a lifestyle based on low-impact and renewable energy is right for you is to visit the Dancing Rabbit Ecovillage in Missouri. More than just a village run off the grid, Dancing Rabbit is developing new ways to live sustainably. They hope to share what they've learned with visitors.
The villagers at Dancing Rabbit do their best to reduce their total energy use by running on solar and wind power. They are able to produce so much energy through renewable sources that they are now an exporter of energy — they produce more than they can use themselves.
The village sits on land that was purchased by the group in 1997. One day they hope to be home to thousands of people all living and working sustainably together. They have many programs for visitors who wish to find out more about how they live, which may be a great starting point for someone just dipping their toes into a potential new lifestyle.
2. Lasqueti Island, British Columbia
Vancouver Island is one of the most beautiful places on the planet. It's a common destination for nature lovers and those who wish to live a more sustainable way of life.
The area has everything for those who want to strengthen their bond with nature. The Great Bear Rainforest contains 1000-year-old trees that filter the air and provide homes to wildlife could both inspire and eat you — so be careful there.
The island of Lasqueti sits just off the coast of Vancouver Island. It's home to 400 residents and completely unconnected to any of British Columbia's power systems. The island is the ultimate destination for those wishing for nothing but the peace and quiet that only lightly touched nature can provide.
3. Three Rivers Recreation Area, Oregon
Vacationers used to make this Central Oregon area a destination for camping and an outdoorsy break from their modern lives. Eventually, some visitors decided to never leave. Now more than 600 people live in the solar-powered community. This is an ideal spot for someone wishing to go off the grid, but not wanting to give up some of the luxuries that modern living provides. Both high-speed internet and satellite television are available in the community.
4. Torri Supperiore, Italy
Visit this spot to get a feel for life in a medieval Italian village mixed with eco-friendly living. Torri Superiore is hailed as a popular piece of architectural history, though it was left to turn into a ghost town over the last century. Near the end of the 20th century, some forward-thinking people decided it would make a beautiful spot for an ecovillage.
Since 1999, the former medieval town has been running on 100 percent renewable energy. While it is only home to 20 permanent residents, they host guests from all over the world, many of whom are probably interested in learning how they can live more sustainably as well.
5. Tinker's Bubble, England
The residents of Tinker's Bubble in Somerset, England say they are "money-poor but happiness-rich." If you would rather be happy than rich, then this place might be perfect for you and your priorities.
Like other villages off the grid, the "Bubblites" (as they are called) power their lights, laptops and appliances with solar and wind power. Their homes are tiny and made of timber. The residents earn a living by selling sustainably produced timber or by selling organic produce at nearby farmer's markets. The community has been thriving since 1994.
They also welcome guests or interns participating in the World Wide Opportunities on Organic Farms program (WWOOF), which might be a great way for potential new residents to get to know the tiny timber town.
More options off the grid
There are many other havens for people who wish to lessen their impact on the environment. More examples include:
Many of these places have guesthouses or visitor rooms for those who wish to learn more about their way of life. If you're attracted to the low-impact lifestyle, perhaps your first step is to visit some of these places.
— Ian Carey