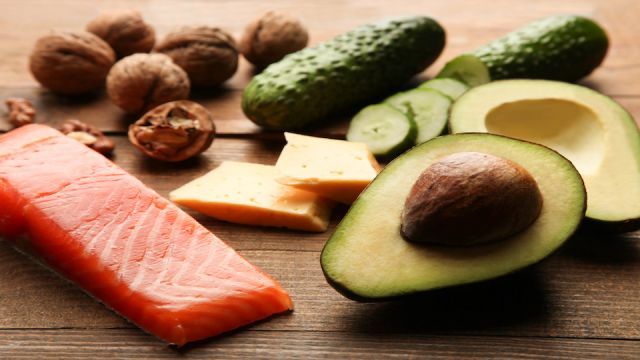 The ketogenic diet is successful for so many because it targets a number of underlying reasons for weight gain – including hormonal issues such as insulin resistance, with high blood sugar levels, and the vicious cycle of eating empty calories due to out of control hunger and cravings.
If you are following a low carb or keto lifestyle, here are some great dinner ideas that the whole family will love. The best thing about these recipes is that they can be made in 30 minutes or less. You gotta love that!!
Butter Chicken With Zucchini Noodles
Serves 2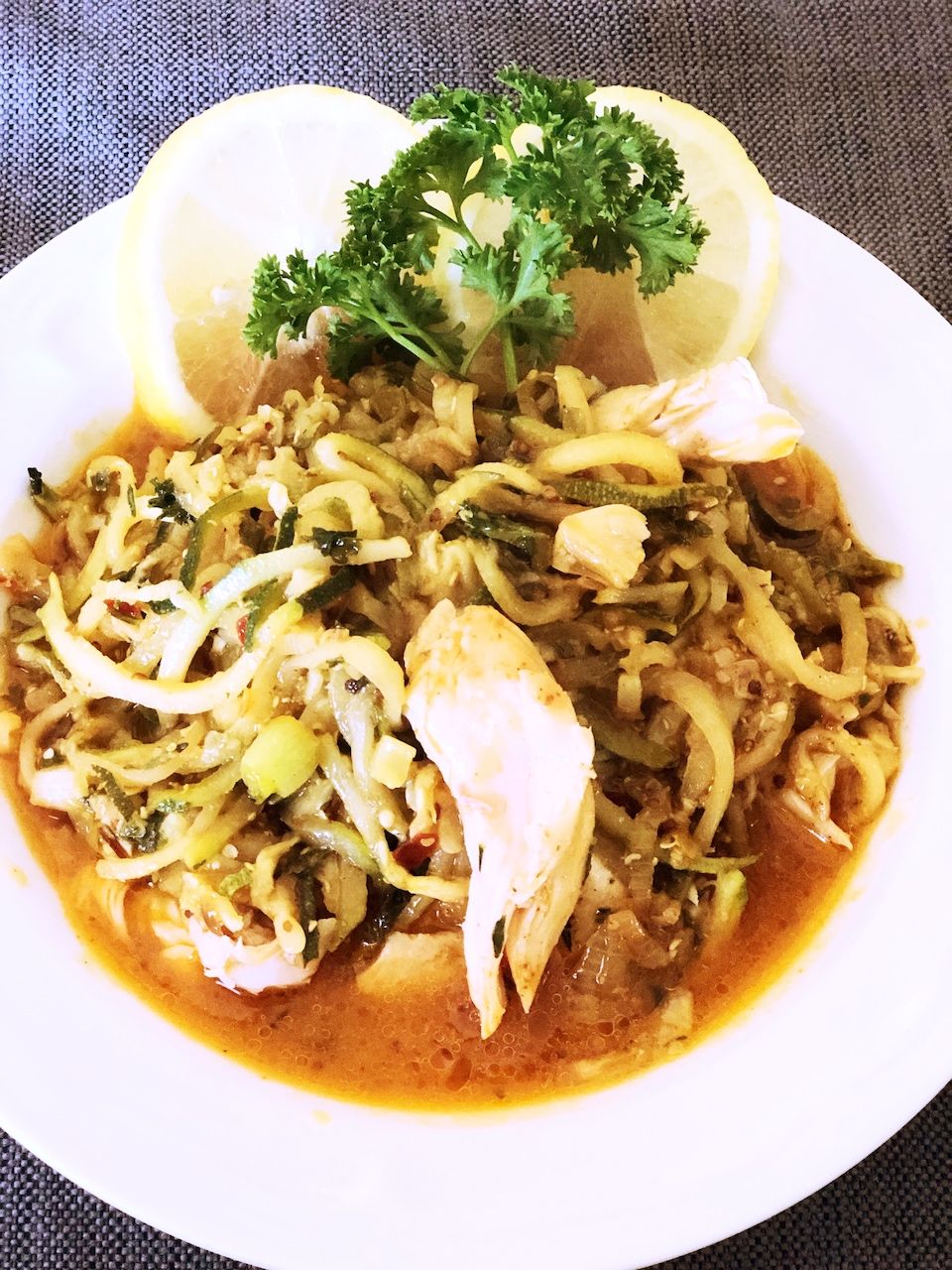 What's in it
2  chicken breasts cut into strips

Zucchini noodles – 1 package

2 Tbsp butter

Juice and zest of half a lemon

½ Tbsp Dijon mustard

Pinch cayenne pepper

¼ tsp paprika

¼ cup chicken broth

½ Tbsp hot sauce

1 Tbsp chopped parsley

½ Tbsp chopped chives

1 tsp minced thyme

¼ tsp crushed red pepper flakes

Sea salt and black pepper

Lemon for garnish
Making it
Season chicken strips with salt and pepper in a shallow dish.

Heat 1 Tbsp butter in a skillet and add chicken strips, cooking for one minute.

Add garlic, red chili pepper flakes and stir the chicken strips. Cook until done and set on a plate.

In the same skillet, melt the remaining butter and stir in lemon juice and zest, Dijon mustard, hot sauce, cayenne, paprika, and chicken broth. Bring to a simmer and allow to reduce for 3 minutes.

Stir in parsley, chives, thyme, and noodles and toss for 2 minutes. Warm chicken strips in pan for 2 minutes.

Serve chicken on top of zucchini noodles with sauce.

Garnish with more herbs and lemon slices.
Spiral Spaghetti
Serves 2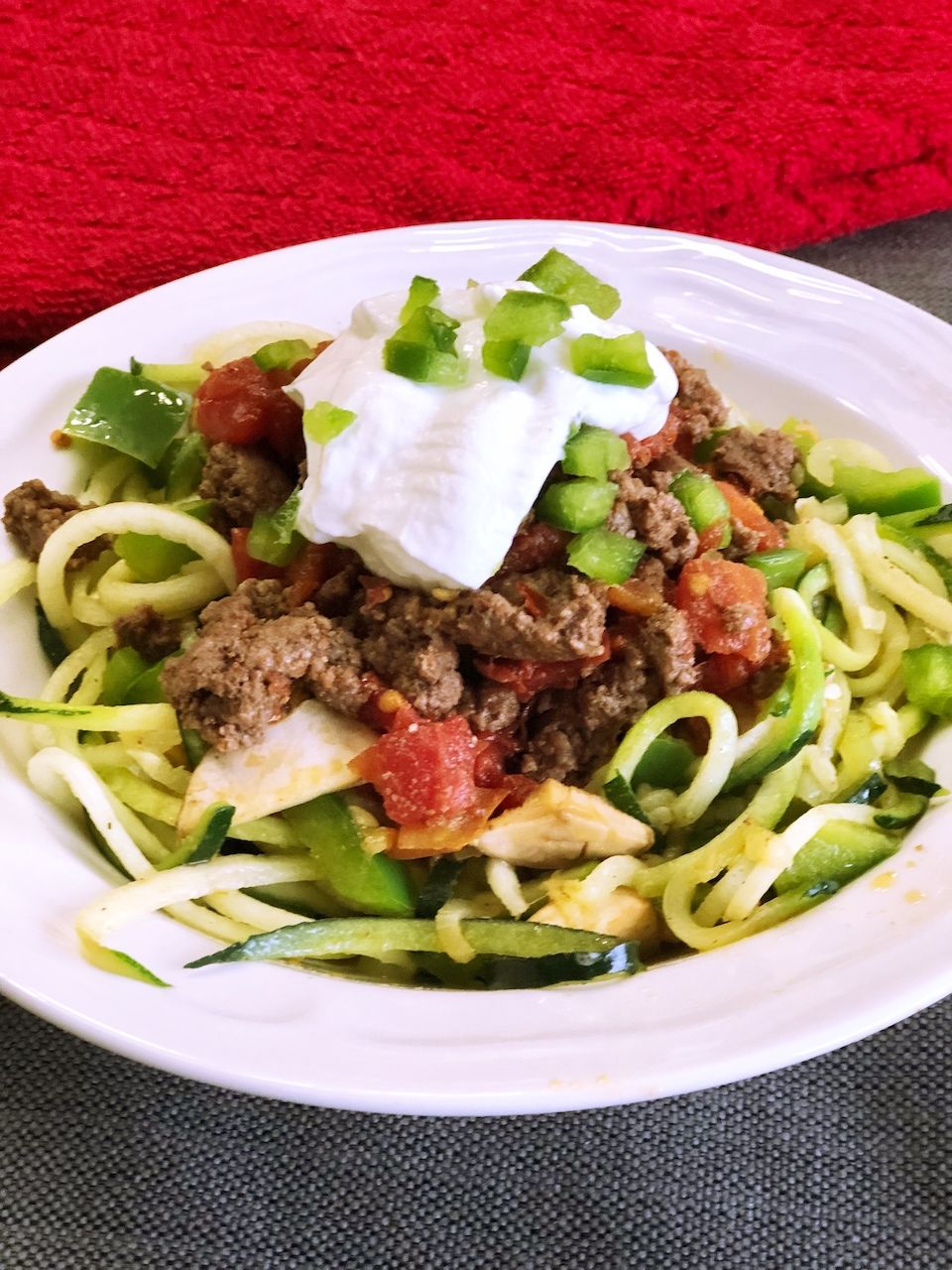 What's in it
½ pound bison

1 package zucchini noodles

1 Tbsp butter

½ Tbsp chili powder

¼ tsp salt

½ tsp cumin

¼ tsp dried oregano

¼ tsp garlic powder

2 ounces tomato sauce

¼ cup yellow onion, diced

1 green bell pepper, diced

½ cup shredded cheddar cheese

¼ cup cherry tomatoes, sliced

Sour cream for topping
How to make it
Brown bison in a pan.

Add spices and cook for five minutes.

Add tomato sauce, onion, and bell peppers. Cook until mixed and onion is soft.

In a new pan, melt butter and add zucchini. Cook for five minutes.

Place zucchini in a bowl and top with the bison mixture.

Add cheddar cheese, tomatoes, and sour cream.
Sausage Wraps
Makes 8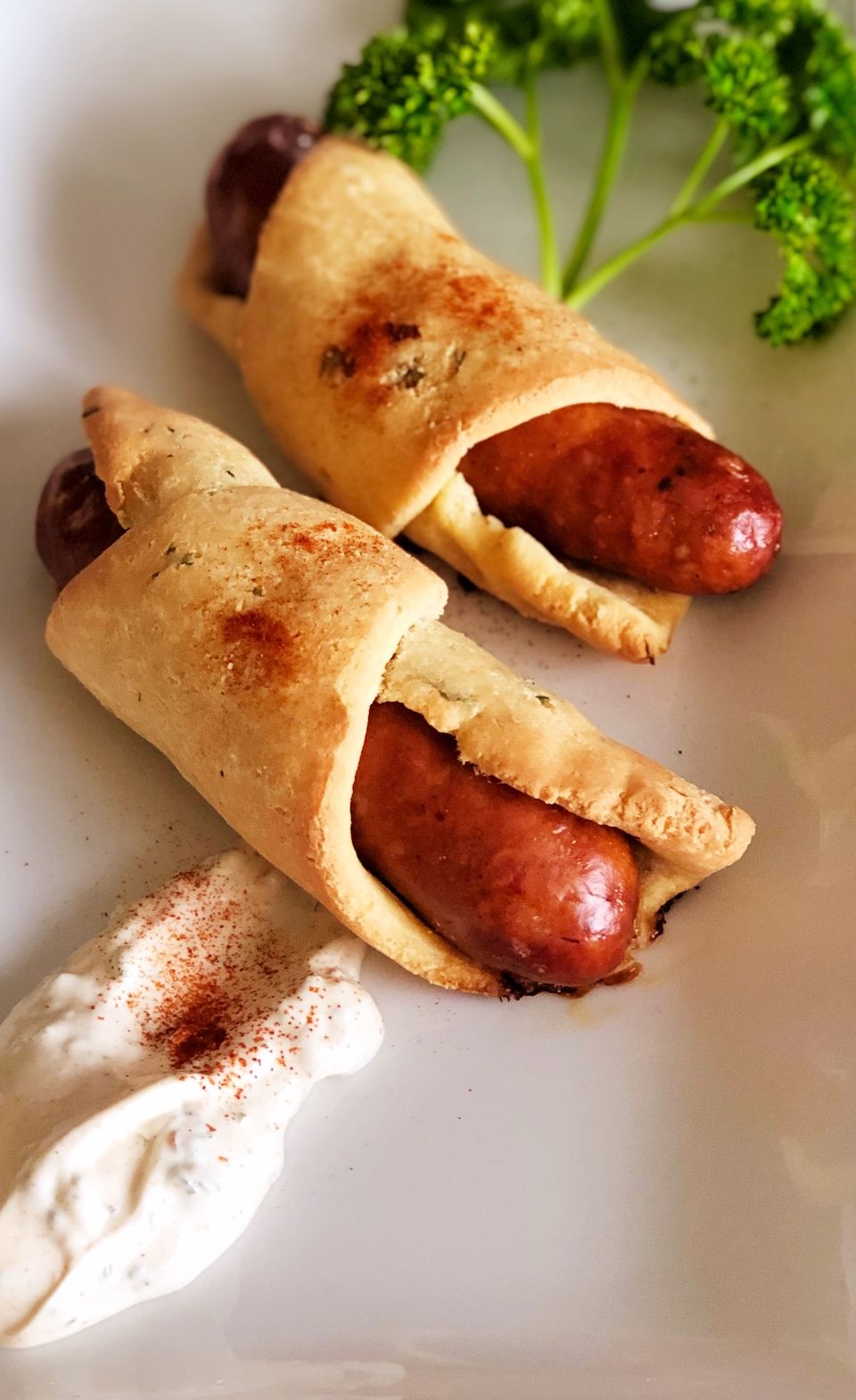 What's in it
6 oz cheddar cheese

2 Tbsp cream cheese

1 egg

¾ cup almond flour

½ tsp sea salt

½ tsp garlic powder

¼ red pepper flakes

½ tsp parsley

8 organic sausages
Making it
Preheat oven to 350°F.

Add cheese and cream cheese together.

Place in microwave for one minute – take out and mix. Put back in for 30 seconds.

Add egg to cheese, and mix.

Add flour and spices until dough forms.

Add a long piece of parchment paper to a baking tray.

Make dough balls.

Flatten in lengths.

Wrap.

Bake 25 minutes.
Shrimp with Butter Sauce
Serves 2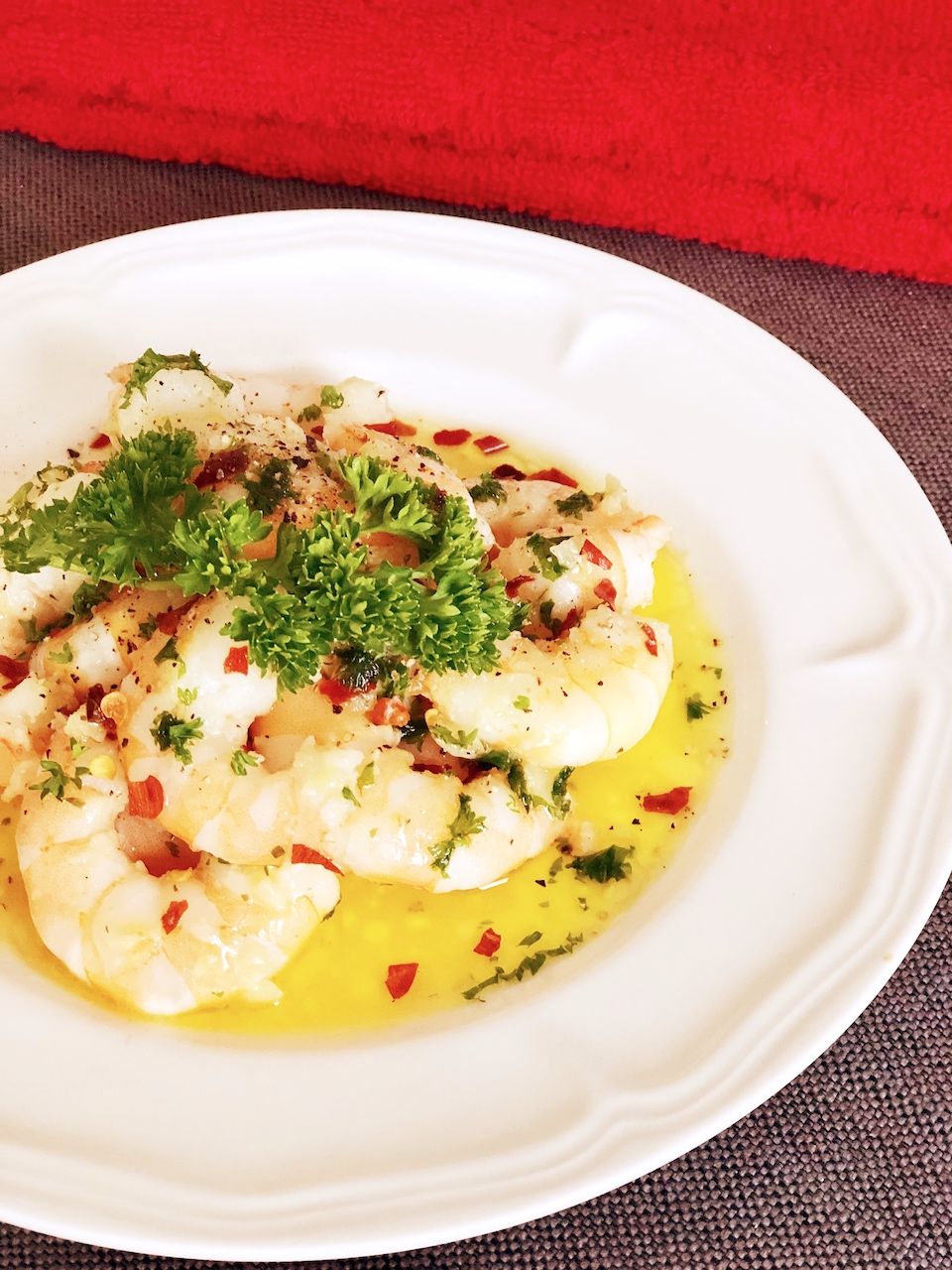 Ingredients
16 large wild caught raw shrimp, peeled and deveined

½ cup grass-fed butter, cut in cubes

2 Tbsp water

1 bay leaf

½ tsp dried oregano

½ tsp red pepper flakes

Zest of 1 lemon

Fresh parsley garnish

Salt and pepper to taste
How to make it
Bring water to a boil, reduce to medium and add in butter. Whisk until smooth.

Add bay leaf, lemon zest, spices, red pepper flakes, and shrimp. Season with salt and pepper.

Bring to a simmer over medium heat until shrimp are cooked – about 6 minutes.

Serve shrimp with sauce and garnish with a bay leaf and parsley.
-The Alternative Daily