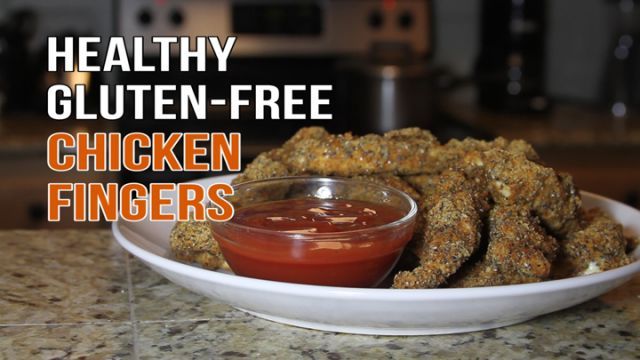 Fried chicken is beloved by many Americans, but it is definitely not good for us. Fried fried foods are known to clog your arteries, create joint pain and lead to obesity. Some studies even link fried foods to cancer.
Luckily, there are healthy alternatives that taste just as good. One option is to coat your chicken in a medley of spices and seeds. The recipe we use calls for a coating of flax and chia seeds, both of which have amazing health benefits.
Healthy Gluten-Free Chicken Fingers
2`

lbs

of chicken breast

3/4

cup

ground flax seeds

1/4

cup

chia seeds

1

tsp

salt

1

tsp

pepper

1

tsp

paprika

1/4

cup

Parmesan

3

eggs
Slice chicken into strips.

Mix all dry ingredients in a bowl.

Whisk eggs in separate bowl.

Dip chicken strips into egg mixture, then coat with dry ingredients.

Bake for 20 minutes at 400°F.
Enjoy!
— Erin Wildermuth