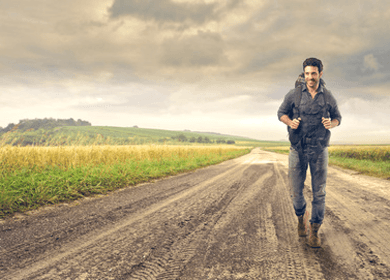 Far too many Americans allow their unused vacation days to collect dust, and our time off is minuscule compared to what those of most other developed nations receive.
Many fear they'll lose their job by taking time away from work in today's economy with unemployment rates high and opportunities shrinking; but the toll that comes with this stressful way of living on those vacation-deprived hard working Americans can ultimately backfire in a number of different ways.
If you're one of those Americans, you may experience burnout and reduced productivity as well as diminished creativity in addition to a variety of stress-related ailments including heart disease, digestive problems and depression.
Not convinced? Here are just three of the reasons why vacations are imperative for optimal health.
Positive mental outlook
Your mental health is usually the first to suffer when you leave yourself chained to a desk or other responsibilities. Just having a vacation to look forward to can reduce the negativity in your life, boosting your mood even before it begins; a higher happiness quotient results in a greater ability to focus and tackle challenges that arise.
Giving yourself time to disconnect from work will allow you to reconnect with your soul and even provide a better perspective that allows you to cope with life's demands when returning home. A positive attitude, filled with optimism, is known to be the root cause for many positive life experiences, including a more successful career.
A longer life
It's been proven that our health will deteriorate over time if we don't take a break from our busy lives. The Framingham Heart Study found what many already knew – over 12,000 men were followed for a period of almost a decade to see how their longevity could be improved. They were specifically asked about their annual vacations and time off from work.
The results found that the more frequent the vacations, the longer they lived. In fact, those who skipped vacations for five consecutive years were found to be 30 percent more likely to suffer a heart attack – even missing just one year's vacation increased the risk of heart disease.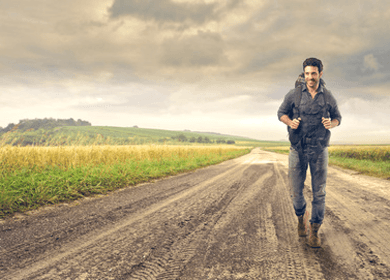 Higher quality of life
You'll not only live longer by taking time off, but you'll also experience a higher quality of life. Just a few of the many health benefits include lowering your blood pressure, achieving and maintaining an ideal weight as well as refreshed brain cells that allow you to come up with more creative ideas and be more productive at work.
By allowing yourself some time to relax, you'll also lower your chances of developing many chronic illnesses that often lead to missed work days such as ulcers, migraines, irritable bowel syndrome, Crohn's disease and many other painful ailments.
What will you do on your next vacation?
– The Alternative Daily