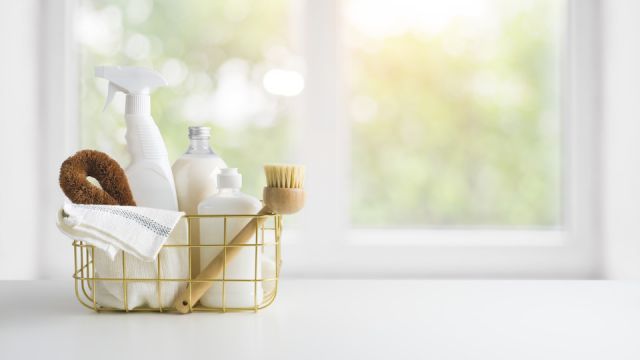 If you have been to the store lately, you have likely seen a reduction in certain home supplies such as disinfecting wipes, hand sanitizer, hand soap, and even home cleaning products. The spread of COVID-19 has increased the demand for such products, and manufacturers are struggling to keep up. No worries, you can create your own home cleaning and disinfecting toolkit right at home with a few simple supplies that you most likely already have or can easily acquire. Read on to find out how.
Homemade Disinfecting Wipes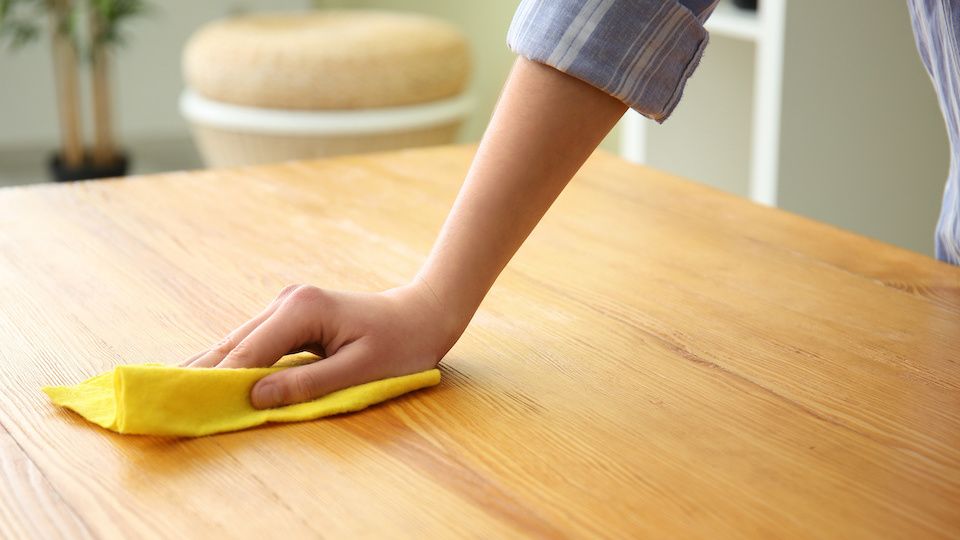 Not only are these wipes disinfect hard surfaces but they will leave your counters and bathroom shining.
Ingredients
1 cup water

¼ cup rubbing alcohol

2 Tbsp Dawn dish soap

2Tbsp ammonia

20 drops tea tree essential oil

20 drops lemon essential oil

24 rags cut into 4×6" squares (old washcloths/towels work great)
Instructions
Place the rags in a plastic container with a lid.

Combine solution ingredients and pour over the rags.

Use rags as needed to disinfect and throw them into the wash when you are finished.
Moisturizing Hand Sanitizer Gel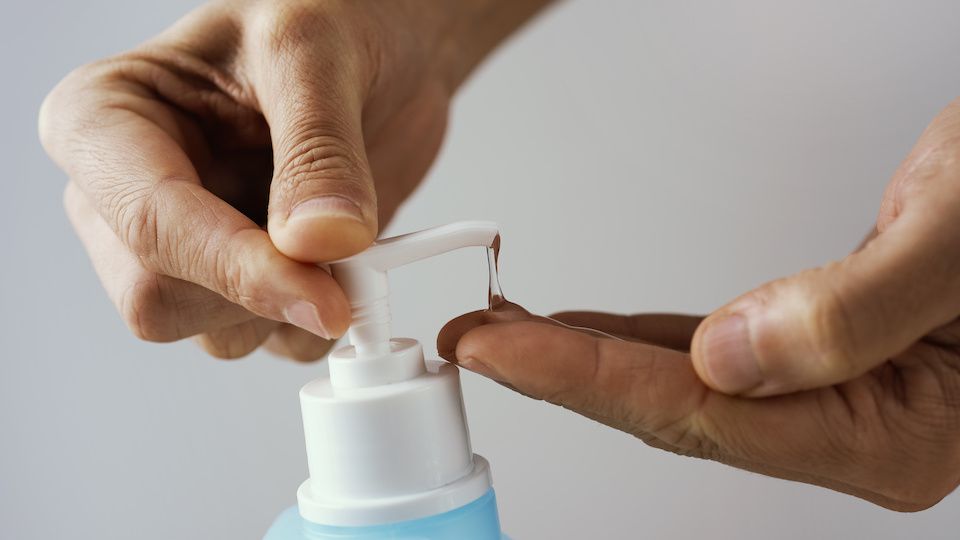 Avoid the chemicals found in commercial hand sanitizers that can leave your hands looking and feeling dry and cracked. This sanitizer not only cleans hands but also leaves them moisturized.
Ingredients
½ cup aloe vera gel (use 100% pure aloe vera gel, not after sun products)

¼ cup witch hazel

5 drops tea tree essential oil

5 drops orange essential oil

5 drops clove essential oil

1 Tbsp vegetable glycerin
Instructions
Pour everything into your Vitamix and use the immersion blender to combine

Once well blended, pour into squeeze bottles.

Use as you would commercial hand sanitizer.

Store out of the sunlight in a cool and dark location.
Smells So Good Liquid Hand Soap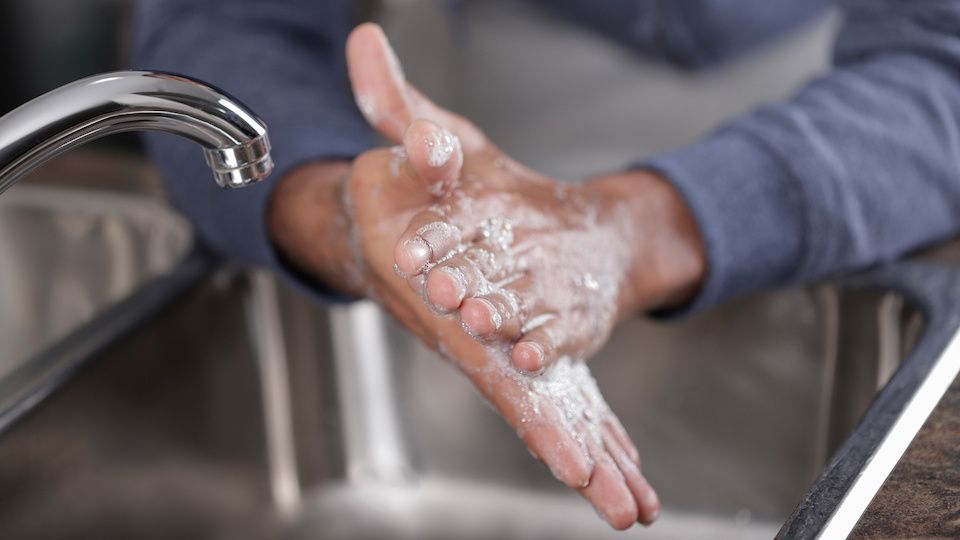 Not only does this soap work to effectively clean hands, but as an added bonus, it smells great too.
Ingredients
1 cup distilled water

¼ cup liquid castile soap

1 Tbsp fractionated coconut oil

7 drops grapefruit essential oil

8 drops lime essential oil

Soap dispenser
Instructions
Add all ingredients together in a clean soap dispenser and shake to combine.

Wash hands, as usual, using the solution, rinse, and pat dry.
All-Purpose Cleaning Spray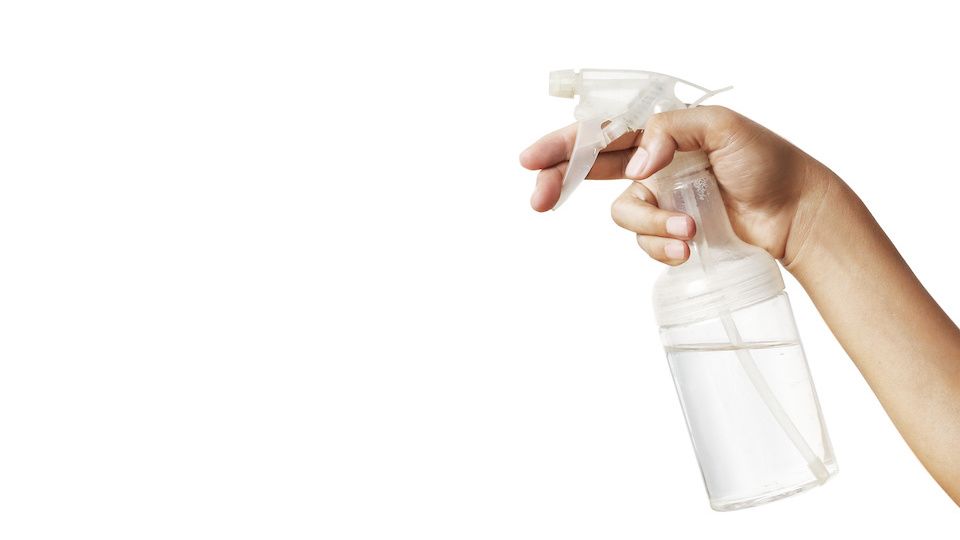 This cleaning spray is non-toxic and effective against the toughest of germs. Use it liberally in the kitchen and bathroom to leave surfaces sparkling.
Ingredients
½ cup white vinegar

2 Tbsp. baking soda

5 drops tea tree essential oil

5 drops lemon essential oil

12-oz clean glass spray bottle
Instructions
Mix the vinegar, essential oils, and a little bit of water in a clean spray bottle.

Add in baking soda.

Fill the bottle to the top with water

Shake gently before use and wipe up surfaces with a clean cloth.
Homemade Lavender Laundry Detergent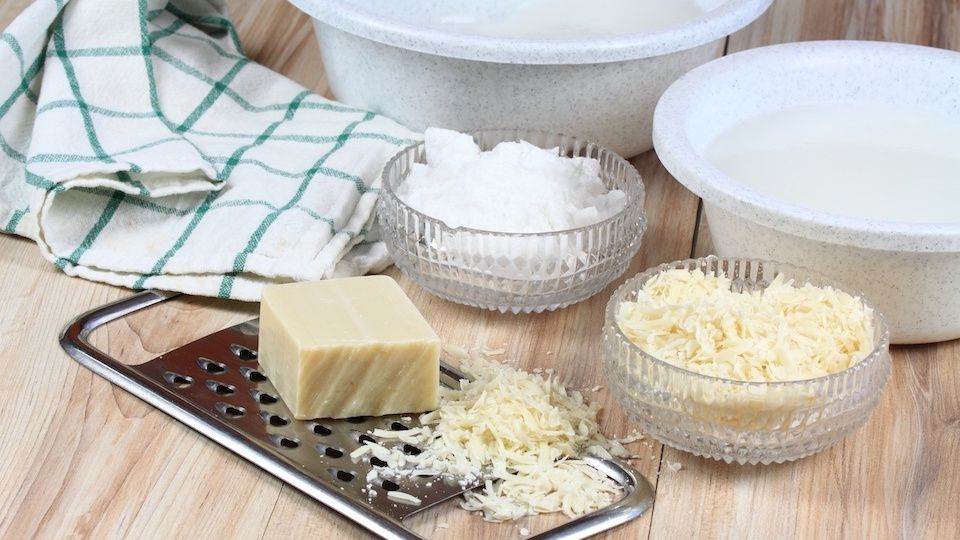 This laundry detergent is super effective even against the worst stains. The best part is that it costs pennies to make.
Ingredients
1 cups of Borax

1 cup Arm and Hammer Super Washing Soda (not baking soda)

5.5 oz Fels Naptha soap

30 drops lavender essential oil

5-gallon bucket with a lid
Instructions
Grate the soap and add shreds to a pot with 4 cups of hot water. Heat on medium-high until completely melted. This usually takes about 10 minutes.

Fill the 5-gallon bucket halfway up with hot water. Pour in the melted soap mixture and give it a stir.

Stir in the borax and washing soda.

Add essential oil and stir again

Fill the bucket to the top with warm water and stir again.

Put on the lid and let the soap sit for 24 hours.

The consistency will be like egg noodle soup.

Pour into empty containers for storage and use.

Use as you would commercial laundry soap.
Better Than Dryer Sheets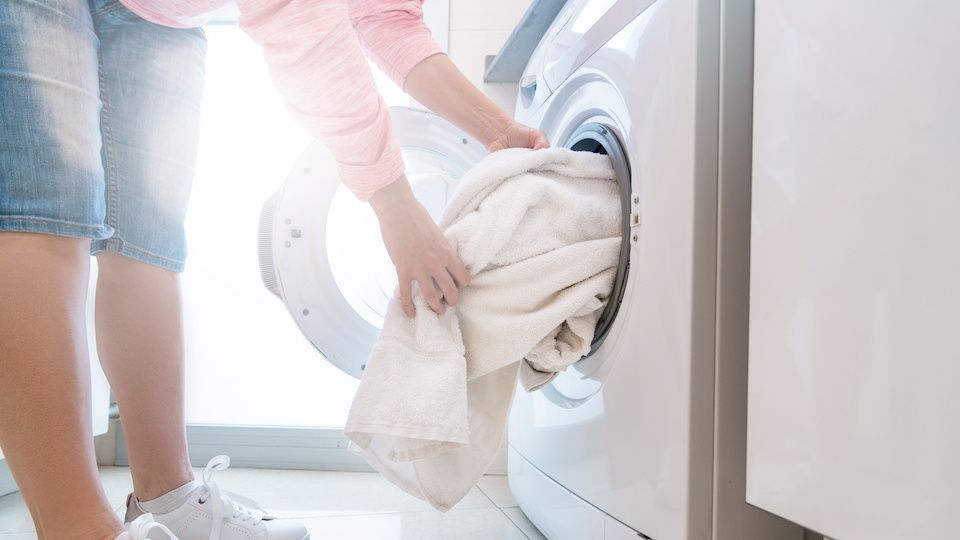 I love these homemade fabric softener sheets. They are so easy to make and help your clothes look, feel, and smell great.
Supplies
Squares of fabric (old towels work great)

1 cup white vinegar

20 drops of your favorite essential oil like lavender, orange or lemon
Instructions
Combine vinegar and essential oil in a mason jar.

Put the lid on securely and shake vigorously to mix.

Place the pieces of fabric into the mixture and ring out the excess solution.

Place the dryer sheets in a glass container with a lid, or you can use another clean mason jar with a lid.
There you have it, your very own home cleaning and disinfecting kit. Stay safe!
-The Alternative Daily
Disclaimer: None of this has been proven to prevent, treat or remedy the Covid-19, these are just things to consider