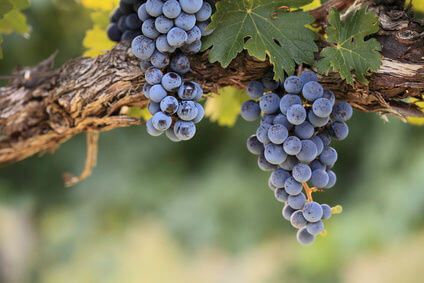 Resveratrol is a phytoalexin produced naturally when plants are under attack by pathogens including bacteria or fungi. It can be found in grapes, blueberries, mulberries, cranberries, peanuts and jackfruit, along with several other foods.
It is found in red wine because of the grape content, and has contributed to theories as to why the French tradition of drinking a glass of red wine with dinner is linked to longevity. Resveratrol has been associated with anti-aging properties, as well as cardiovascular health.
Additionally animal studies show that this protective substance may help protect the body from a number of life threatening conditions including:
Heart Disease: The main culprit in heart disease is inflammation. Resveratrol not only reduces inflammation, but also prevents oxidation of bad cholesterol and keeps platelets from sticking together.
Alzheimer's: Up to twenty years before the symptoms of Alzheimer's become obvious, neurons in the brain start to have a breakdown in communication. This damage spreads to other parts of the brain and plaque is formed. Research indicates that resveratrol may protect nerve cells and prevent the buildup of plaque.
Diabetes: Insulin resistance happens when the body does not respond as it should to the blood-sugar lowering hormone insulin. Resveratrol prevents insulin resistance from happening, which can prevent diabetes from developing.
Cancer: According to numerous studies, resveratrol has the ability to kills cancer cells in animals. New research from the University of Missouri shows that resveratrol may make tumor cells more receptive to radiation treatment. This research, that studied melanoma cells, had similar results as an earlier study that considered prostate.
This recent research is a great example of what good can come from combining nature with the scientific technology found in such treatments as radiation. Forty-four percent of cancer cells were destroyed when treated with resveratrol alone.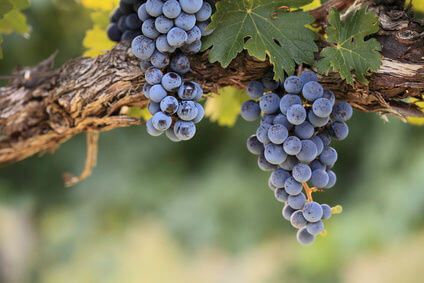 When the cancer cells were exposed to both resveratrol and radiation, there was a 21 percent increase in the number of cells that were destroyed. This demonstrates the power of the combined effect of resveratrol and radiation.
Study leaders are optimistic about the impact that this plant protective compound could have in the treatment of a variety of cancers. The next step is to find a way to successfully administer the compound to the tumor sites.
Melanoma is a bit tricky because of how the cancer cells move throughout the body. However, the researchers envision that when combined with radiation, resveratrol could be helpful in treating symptomatic metastatic tumors which develop in the bone and brain.
-The Alternative Daily