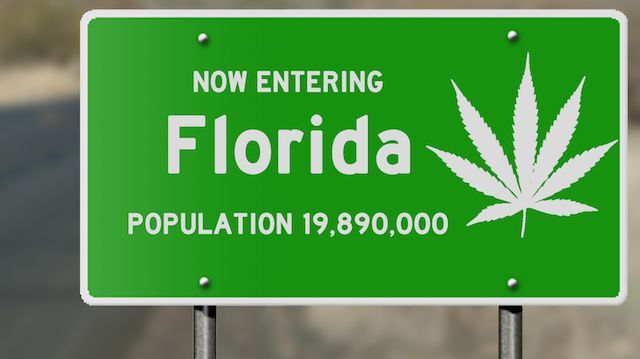 I was in line at the grocery store the other day, and of all things, the two women in front of me were talking about using medicinal marijuana in cases of cancer and epilepsy. One woman was adamant that it should be legal for medicinal use, while the other felt that it would cause more harm than good. Clearly, the woman arguing for its use was dominating the discussion with hardcore facts regarding the value of cannabis.
I was pleased by the simple fact that a discussion regarding the therapeutic value of cannabis has now made it out of the closet and into mainstream public locations such as the grocery store… it shows that educative efforts around the use of the plant are working, and now people are talking. A key impetus to policy change starts with people talking!
I am not normally an eavesdropper, especially at the grocery store, but I couldn't help but be intrigued by this conversation. I have long been a supporter of the use of medicinal marijuana for a number of health concerns. I especially like the idea of juicing weed.
Medicinal value
There are over 480 natural components within the Cannabis sativa plant — more than 70 have been classified as "cannabinoids," unique chemicals to this plant. Perhaps the best known, or at least most talked about, of these chemicals is tetrahydrocannabinol (THC), the substance that is mainly responsible for the psychoactive effects of the plant. However, it is the lesser known compounds, cannabidiol (CBD) and tetrahydrocannabivarin (THCV), found in the leaves and trichome-covered flowers of the raw plant, that deliver the nutritional and therapeutic punch.
The human body contains a built-in endogenous cannabinoid system, which comes complete with cannabinoid receptors. Therefore, inputting CBD from marijuana can help to normalize the body's functional systems, including communication between cells and immune system function.
In the December 2004 issue of Scientific American, an article discussed a molecule in cannabis that was capable of two-way communication with nerve cells. According to the article, one-way traffic to nerves is the main cause of inflammation in the body.
When immune cells are constantly attacked and there is no communication with the nerves to tell them to ease up, inflammation becomes chronic and this leads to a host of other problems. When cannabinoids are added to the mix, they work to provide this two-way conversation and shut down the internal chaos.
A good way to understand the role of CBDs is to think of them as regulators, bringing out-of-whack systems back into order. This is what makes it so good for so many conditions. Recently, the FDA approved CBD, and the federal patent for CBD compares it with vitamin A and vitamin E, and shows that CBD is more powerful than either of these.
CBD has been found to be a strong anticancer compound that has the ability to prevent and reverse a number of chronic illnesses. Research shows that CBDs may also be therapeutic for diabetes, arthritis, sleep disorders, rheumatoid arthritis, epilepsy, diabetes and chronic pain.
Charlotte's Web has low THC and can bring relief to suffering children
Florida's Department of Health Office of Compassionate Use made an announcement one week ago that five nursery/dispensaries would cultivate and distribute the CBD-rich Charlotte's Web strain of marijuana.  
This is a victory for sure, and one that comes as a great relief to those waiting for the plant to become available, especially children who suffer from epilepsy.
Charlotte's Web is an interesting strain of cannabis in that it has a myriad of therapeutic values with very low THC levels. In June of 2014, Florida Governor Rick Scott signed Senate Bill 1030 that legalized the strain. However, it took the Department of Health this long to go through the selection process to find five providers that they deemed suitable for the job at hand. There were originally 28 applicants.
State Senator Rob Bradley sponsored the bill and offered praise to the Florida Surgeon General for choosing the best applicants possible. "I think now the attention should be focused on the industry to make sure that they cause no further delays and we move forward getting this product to these suffering families as quickly as possible."
—Susan Patterson
Susan is the Content Director at The Alternative Daily, a Certified Health Coach, Certified Metabolic Typing Advisor and Master Gardener. With an extensive knowledge of whole foods and wellness, Susan enjoys educating others on how to live healthy and sustainable lives. She presently lives off grid in the middle of the New Mexican high desert with her three children and numerous animals.