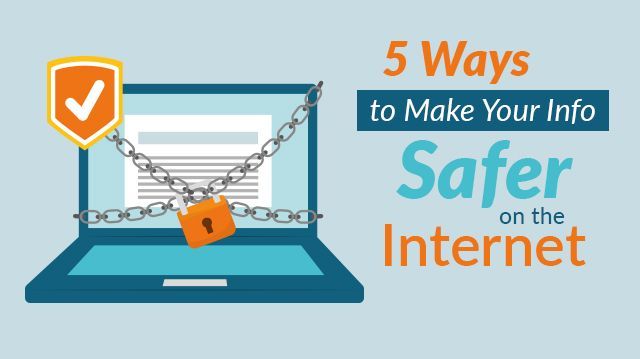 Just weeks ago, 11.5 million confidential documents were leaked. Now known as the Panama Papers, these documents revealed how public officials and even heads of state hid assets from the public eye. The highly public leak has experts, including exiled NSA leaker Edward Snowden, speaking out on the best ways to keep your information private.
You may not have accounts hidden in some offshore bank, but you still don't want your information floating around on the Internet for anyone to view or steal. Here are five ways to improve your safety online:
Encrypt, encrypt, encrypt
Snowden recommends encrypting your device first and foremost — and he knows security! You can download an app, such as Signal, that will do it for you, or you can switch it on in your phone's settings. Be sure to remember your PIN—or pattern lock if you have an Android—because the only other way to decrypt the phone is to perform a factory reset, which erases the content.
Don't reuse the same password
It seems every site requires a password these days, and with good reason, it's a great way to secure data. That is, unless you use the same password for everything. If someone hacks your account on one website, they may have access to more accounts if you use that password multiple times. Just think about the information you have stored on Amazon, Netflix or other sites: That's your name, address and credit card information at least. Now imagine that times 10.
Delete cookies
Paul Stephens, director of policy and advocacy at the Privacy Rights Clearinghouse, recommends deleting cookies as the first step towards heightened Internet security. Websites use cookies to collect information about your online activity. Cookies can also store your username, password and preferences online. That means that if your friend or a family member sits down to use your computer, he or she can access all that information with little effort.
Use two-factor authentication
Two-factor authentication can admittedly be a pain in the neck, but for certain accounts it's a good idea. Basically, what you'll have to do to sign into a website is enter your password and then certify that it's you by responding to an email or text message or using a time-sensitive code generated by an app on your phone. Snowden recommends using it for every site that supports it: Facebook, Twitter, Dropbox, Gmail and Apple ID.
Do a privacy checkup
This one's easy. Many sites, like Facebook, offer a variety of privacy settings. Sometimes they are reset when you update the app on your phone, so it's always a good idea to check on these settings periodically. A simple swipe on a slider bar can save you a lot of headaches in the long run.
Whether or not you're a pro at data security, there are many simple measures you can take to secure your information online. It prevents identity theft and keeps the world from seeing any embarrassing information.
So we want to know: How do you secure your data online?
—Megan Winkler
Megan Winkler is an author, historian, Neurosculpting® meditation coach, certified nutritional consultant and DIY diva. When she's not writing or teaching a class, Megan can be found in the water, on a yoga mat, learning a new instrument or singing karaoke. Her passion for a healthy mind-body-spirit relationship motivates her to explore all the natural world has to offer.
Sources:
http://www.businessinsider.com/edward-snowdens-guide-to-internet-privacy-2016-3
http://www.howtogeek.com/141953/how-to-encrypt-your-android-phone-and-why-you-might-want-to
https://ssd.eff.org/en/module/how-encrypt-your-iphone
https://panamapapers.icij.org
http://time.com/money/2819049/data-brokers-online-privacy-tools
http://helpcenter.verticalresponse.com/articles/VR2/Browser-Hygiene-The-Importance-of-Clearing-Cache-and-Cookies