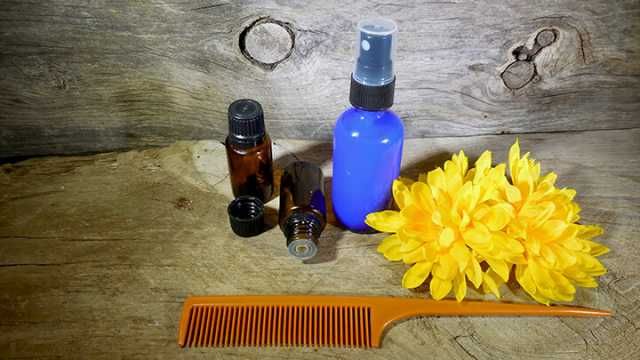 I love having a simple and easy leave-in conditioner on hand. If you have ever priced a leave-in conditioner, you know how much it can cost. This recipe proves that you don't have to pay a lot for a great hair product.
Coconut milk is a great hair food. It supports your hair growth, conditions from within and will hydrate every strand. We also know that lavender and rosemary have been shown to help with hair growth and prevent hair loss. Just spritz this spray on your damp hair, work it through your strands and massage into your scalp.
This leave-in conditioner will treat your hair naturally and the difference will be amazing. Store this mix in the refrigerator and make sure to use it up within a week.
Ingredients
1/4 cup filtered water

2 tbsp coconut milk

10 drops lavender essential oil

10 drops rosemary essential oil
Equipment
Instructions
1. Gather the ingredients and the 2 oz spray bottle. Measure the water and coconut milk.
2. Pour both into a measuring cup for easier pouring.
3. Add the essential oils and mix up well.
4. Carefully pour into the spray bottle.
5. Shake well before each use.
— Leilani Hampton