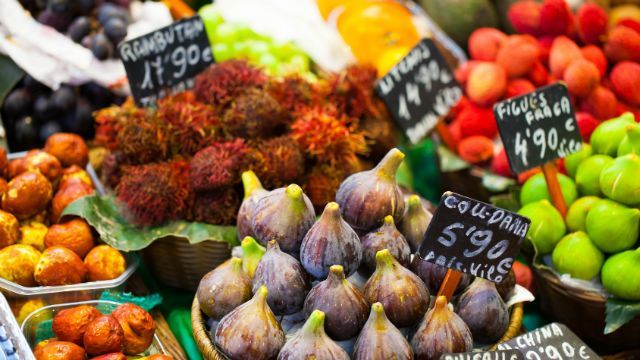 More and more schools across the United States are embracing campus gardens and ecology programs. These programs are proving to have numerous benefits for students.
According to a presentation by the Department of Horticulture at Cornell University, school garden programs have been shown to improve grades in a number of subjects, increase student self esteem, benefit children with learning disabilities, create positive student attitudes about fruit and vegetable snacks, and provide students with a higher appreciation of nature.
Manzo Elementary School in Tucson, Arizona is one school that has truly made the most of its ecological program. The school boasts a greenhouse, two gardens, eight compost bins, 15 rainwater collection tanks, 14 chickens, two tilapia fish tanks, a tortoise habitat and a bird sanctuary. At Manzo, not only do students learn ecological concepts, these resources are used to teach math, as well.
The school holds a farmers market twice a month, and fifth graders are taught to make change and are put in charge of the registers. Third graders learn to calculate how long to churn the compost bins, and kindergarteners measure how far apart carrot seeds should be planted in the gardens. Students were also responsible for measuring the area needed for the tortoise habitat when it was installed.
All grade levels at Manzo Elementary experience some form of hands-on math lessons that include the gardens and ecological resources. According to the school's principal, Mark Alvarez, the students' scores on standardized math tests have dramatically increased in the past two and a half years, from an 18 percent pass rate to nearly 50 percent today.
The school's counselor, Moses Thompson, started the first garden at Manzo Elementary seven years ago, as a space to meet with students that he found more fitting than his office. Thompson reports that as Manzo's ecological program has grown, the students have had fewer and fewer behavioral issues.
On the success of combining the ecological program with math classes, Alvarez says, "the hardest part of learning math is making a connection to something real and practical, so that over time a deeper, sustained understanding of math happens instead of just memorizing multiplication tables that are forgotten."
Hopefully, more and more schools across the nation will embrace garden cultivation and ecological programs; they offer students a huge wealth of benefits, and the schools that have implemented these programs so far are reporting notable success.
-The Alternative Daily
Sources:
http://www.tucsonsentinel.com/local/report/010214_manzo_gardening/tucson-school-uses-garden-ecology-projects-cultivate-math-skills
http://www.farmtoschool.org/files/publications_129.pdf