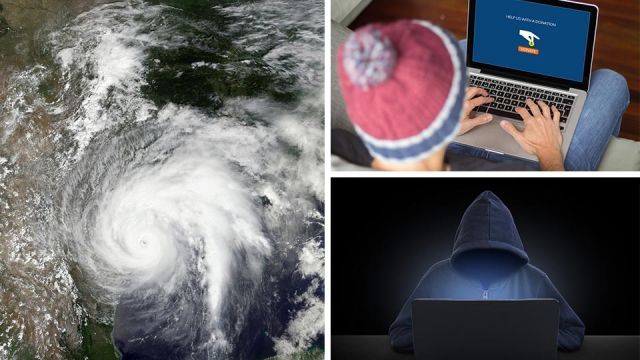 When major natural disasters strike, especially domestically, it reminds most people of how fortunate they are. Usually, it sparks a desire to help those in need, like the flood victims currently in Texas.
While private citizens have gone into harm's way to help those in need, many view donations as the most practical way for people to reach out. Not only are they the easiest way to offer support, they can sometimes be the most beneficial.
Unfortunately, people need to be aware of scammers using this disastrous situation to scam those trying to make a positive difference. From businesses collecting donations to online scams, people need to be aware of who they are giving their hard earned dollars to.
A little research goes a long way
"We encourage people to be generous in helping those affected by the devastating floods in Texas," said Ohio Attorney General Michael DeWine. "We also encourage people to make sure their donations go to legitimate causes, not scammers. A little bit of research can go a long way to avoid being taken advantage of when helping those in need."
According to charitynavigator.org, there are a number of ways you can be on the lookout for scams. Firstly, never send money overseas and double check email solicitations; anyone taking donations should have an authorized website. While it is fine to be inspired by social media posts, make sure to research organizations requesting donations on these sites.
Scammers use social media to target donors
Despite the positives of social media, there are many negatives to consider as well. For example, membership director of the non-profit 100 Club Rina Grona says, "Scammers will start GoFundMe pages and Facebook pages saying they're helping the local law enforcement and firefighters injured or killed in the line of duty," Grona said. "It's sad because they jump on the pain that not just the family is going through, but the police department is going through and their families are going through."
Donors need to be aware of high-pressure tactics. Also, watch for a lack of proof on how donations will be used or requests for checks written to a specific person instead of a charity, writes The Progress.
At a time when so many people are in need of help, make sure your hard earned money is going to the right places by using the tips above.
— Peter Amirata