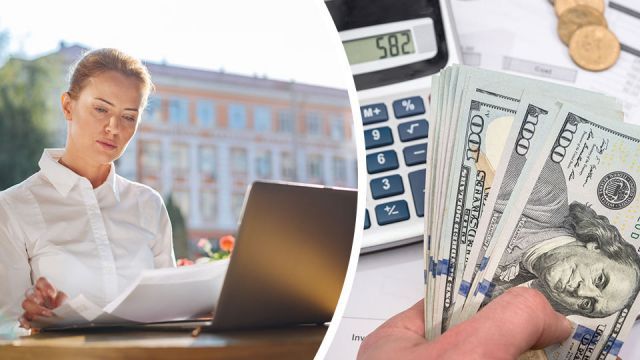 I've been working as a freelancer for about 10 years now, and let me tell you: there have been some prosperous times and some lean times. In the beginning, I even had to take on a part-time job to make ends meet. But through the years, I've learned a thing or two about working for myself, and how to do it without going broke. Here's what you need to know before embarking on that long road to self-employment.
Self-promote
Marketing is a lifeline for your business. The problem is, as an entrepreneur or freelancer, you may feel that you lack the ability to self-promote your business. So, you rely heavily on word of mouth. Word of mouth works sometimes, but, depending on the type of business you have, not always.
Launch a website with an alluring "about" section and a portfolio that showcases your best work. Print up business cards and carry them with you always. On a recent trip to the doctor's office, I picked up a lucrative gig by simply giving a dermatologist my business card. He was in charge of providing content for his website and it became far too consuming for his schedule. I was at the right place at the right time and was a perfect fit for his business needs.
Create a social media presence
Whatever industry you're in, learn as much as you can about social media. It's an important tool for engaging and understanding your customer's needs. In fact, a strong social media presence will not only attract new customers, but also help you create a loyal customer base.
You may want to invest in software that connects multiple social networks. You may also want to check out your competition to see what they're doing, and then do it better!
Keep an eye on your cash flow
When money starts rolling in, you may be tempted to spend. But just because you have sales doesn't necessarily mean you have money. That's because although money may be coming in from customers or clients buying your products or services, some of your cash flow maybe coming from collections of accounts receivables.
Let's face it, some customers pay on time, some don't. Additionally, a good portion of your receivables may be flowing back out of your business in the form of payments for rent or a mortgage, tax payments and other accounts payable. You may also want to grow your business in the near future, and growth sucks up cash. So, it's imperative that you manage your cash flow correctly.
Lack of cash is one of the biggest reasons small businesses fail. In fact, according to a U.S. Bank study, 82 percent of businesses fail due to poor cash management, reports Entrepreneur. So, keep track of your business cash flow on a weekly, or even a daily, basis by using a cash flow statement sheet.
Your accounting software should have a cash flow statement report. A cash flow statement looks at the money coming in or going out from different business-related activities and increases or decreases in other accounts on the balance sheet. For instance, a properly worked cash flow statement should show you the following:
What happens to your cash flow once a customer pays a bill

What happens to your cash flow if your business purchases supplies, office equipment or inventory

What happens to your cash flow if you pay an independent contractor or add an employee to your business
Manage your cash flow correctly, because running out of money will put you out of business faster than anything else.
Go easy on large business purchases
If you're a small business owner, just starting out, go easy on large business purchases such as expensive office furniture, high-end leased cars and unnecessary business trips. Sure, they may give the appearance of success, but they're also a sure-fire way to go broke. Only invest in the items you actually need to help develop and sell your product or service. Everything else can simply wait until there's profit to reinvest.
Create a separate tax account
If you're not familiar with the tax laws in your country, or for that matter, the tax laws of the country you're doing business with, get educated fast! Keep a separate account for all sales taxes collected from customers, and don't combine them with your general operating account. Even if you're a freelancer working from your home office/dining room table, you must pay your income tax. So, track your earnings and make sure to set aside enough money to cover income tax after your business deductions. And, if you hire your first employee, consider using a payroll service to make the payments for you.
Say goodbye to customers hurting your business
It's hard to get paying customers, but it's even harder to let them go. Most freelancers can attest to this. When your sights are set on making money, it can be difficult to let go of a customer who pays on time, even though they nickel and dime you at every turn. Don't go broke catering to and working long hours for customers that aren't actually profitable for your business.
Don't borrow for ongoing losses
The only time you should be borrowing money for your business is to buy capital equipment, fund inventory or fill short-term seasonal cash flow needs. Borrowing to cover long-term losses is a fast way to go broke.
Save for downtimes
All businesses experience downtimes. As small business owners, we sometimes bank on our largest customer. But what happens if your largest customer decides to take their business elsewhere? What if the economy slips? Or, what if you get ill and need to recoup for a few weeks or even months?
Make sure your business account or savings account has enough money in it to fund losses if your sales dip below 75 percent of your current sales levels. Don't go broke because you're not prepared for those down times.
Unfortunately, new businesses fail all the time. Learn everything you can about working for yourself and avoid making common mistakes that could potentially shut your business down for good.   
— Katherine Marko