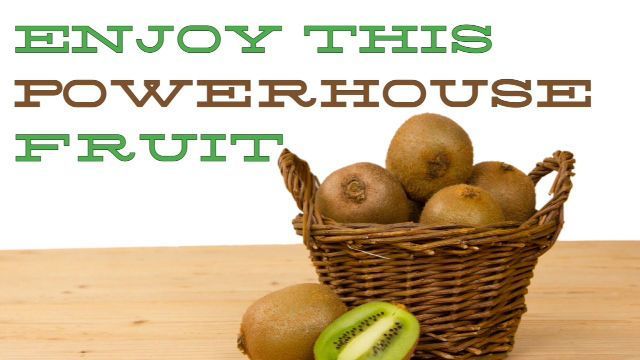 There is just something about spring that makes us start craving those wonderful fresh fruits and veggies that will be coming into season. What better time to create your own healthy spring treats that the whole family is sure to enjoy?
Try one or more of these fabulous recipes that are packed with nutrition, gluten-free, and yet heavenly delicious. Don't forget to buy organic whenever possible to avoid harmful toxins that come from pesticides.
Apricot-Mango Nutty Parfaits
This treat makes for a healthy breakfast as well as a wonderful spring dessert, and is loaded with protein, calcium and antioxidants.
Ingredients:
3 apricots, halved, pitted and diced
1 small mango, pitted, peeled and diced
1 tablespoon lime juice
2 teaspoons finely grated lime zest
1 teaspoon finely grated fresh ginger
¾ cup finely chopped walnuts
3 cups organic Greek style yogurt
Instructions:
Combine the apricots, mango, lime juice, zest and ginger in a medium-sized bowl. Set out six parfait glasses and layer the fruit mixture, nuts and yogurt. Keep chilled until ready to serve.
Watermelon Lime Cooler
Watermelon is always refreshing on a warm spring – or summer – day! It's also a rich source of lycopene, and considered to be an anti-inflammatory food which can help prevent a wide range of diseases and chronic illness.
Ingredients:
3 cups frozen watermelon that has been chopped into 1" square cubes
1 cup coconut water
1 tablespoon fresh squeezed lime juice
¼ cup mint
Instructions:
Place all ingredients in a blender and blend thoroughly. Pour into two glasses and garnish with mint.
Vanilla Pear Sauce
This recipe offers a unique twist on standard applesauce. Pears offer lots of fiber, vitamin C and even vitamin K and copper. The ginger not only adds some zest to the flavor, it also has powerful anti-inflammatory properties.
Ingredients:
14 pears, peeled, cored and diced into 1" pieces
2 tablespoons minced fresh ginger
⅓ cup water
1 vanilla bean or 1 teaspoon pure vanilla extract
Instructions:
Place the pears, ginger and water into a crock pot or slow cooker. If you're using a vanilla bean, slice it lengthwise and scrape out the innards into the crock pot; stir well. Otherwise, just add the vanilla extract. Cook on high for three hours. If you'd prefer the sauce to be smoother rather than chunky, use a blender to mix it all together before cooking.
Rose Infused Coconut Shake
Spring is all about flowers, so why not try a healthy and creamy rose flavored shake? Rosewater can be purchased at many specialty markets or even online.
Ingredients:
⅛ teaspoon rosewater (be sure it's all natural and edible)
⅓ cup coconut milk
2 to 3 scoops of vanilla coconut milk ice cream
Fresh rose petals to garnish if desired
About 4 drops of natural pink food coloring such as the India Tree brand (optional)
Instructions:
Mash together all ingredients by hand and pour into shake serving glasses. Add a long spoon or straw and garnish with rose petals if you have them.
Lemon-Kiwi Bars
These healthy bars are not only nutritious – they have the citrus flavor we often crave at springtime along with the creaminess of banana and a dash of kiwi goodness.
Ingredients:
½ medium to large-sized banana
1 cup virgin coconut oil
⅓ cup raw honey
⅛ teaspoon salt
¼ cup lemon juice + a few pinches of lemon zest
3 kiwis, peeled
Crust: For a super healthy, gluten-free crust, use raw hemp seeds
Instructions:
Add all ingredients into a food processor and blend until smooth. Add raw hemp seeds to a square dish that's been greased with coconut oil. Pour lemon kiwi mixture over the top of the crust and place in the freezer for about 20 minutes, or refrigerate until firm enough to slice.
-The Alternative Daily
Sources:
http://www.babble.com/best-recipes/16-sweet-spring-vegan-treats
http://www.huffingtonpost.com/marlo-thomas/10-fresh-and-healthy-recipes_b_2948845.html
http://www.babble.com/best-recipes/rose-coconut-shake-for-spring