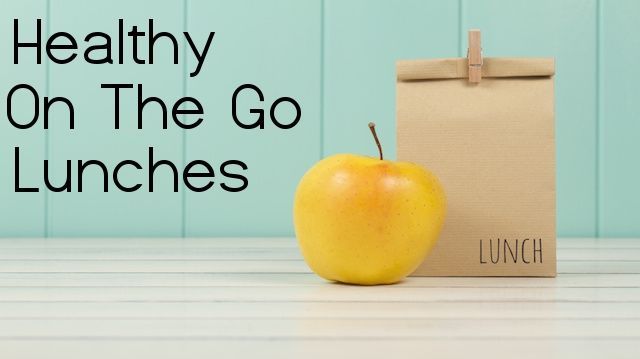 Prepping your own lunches at home to eat on the go, as opposed to dining out, can make sure you stay in control of what ingredients you're putting in your body, as well as save you some cash. Here are some quick and healthy lunches you can eat on the go:
1. The Turkey Wrap
Gluten-free tortilla wraps are just the right size for a lunchtime meal, and you can't beat the convenience of having all your ingredients rolled into a utensil-free presentation. Stick with a lean protein like nitrate-free sliced turkey or canned fish to fill you up for the remainder of the afternoon without a ton of calories.
Experiment with different types of fillers, like hummus or Greek yogurt, while avoiding anything high in fat or sugar. Both of those options have the benefit of a protein boost and also add a creamier texture to the meal that will make it much more satisfying.
As for add-ons, any sliced vegetable can work in the right proportions, but some sort of lettuce or spinach is always an easy solution.
2. A Hearty Soup

Soup might not be the first thing that comes to mind when you're eating lunch on the go, but it's easy to make enough for the week in one batch, and the options of what to put in it are endless. Then all you have to do is throw some in a thermos and come lunchtime you can pour it into a bowl or just drink it straight.
Making your own soup is far superior than the average canned variety because you can control the sodium content and also step it up a notch on the culinary scale.
To make it satiating, be sure to add a lean protein as well as plenty of fiber-rich vegetables. Something like sliced sweet potato will fill you up as well as give the soup a heartier texture.
3. Veggie Scramble
Quick-cooking egg dishes aren't just for breakfast. Eggs are a complete protein and no longer considered a cholesterol risk, so eating them yolks and all is totally appropriate. To make an egg dish a complete meal, add vegetables like spinach, mushrooms, or zucchini, which will give you fiber and nutrients to last you until your next meal.
Skip the high fat cheese, which often makes an appearance in egg dishes, and go with sliced avocado or guacamole that offers a filling, healthy fat.
4. The Snack Box
Another easy lunch option is packaging up a variety of more snack-like food items that together make a meal. This is also easy to switch up if you get tired of eating the same things all the time.
An example might be a bunch of grapes, two pre-peeled hard-boiled eggs, a side of steamed broccoli, and a serving of almonds. Your dinner leftovers might even make it into the mix. Just be sure to avoid prepackaged snack foods, as those tend to be high in preservatives and unnecessary fat and salt.
-The Alternative Daily
Sources:
http://www.cookinglight.com/eating-smart/smart-choices/healthy-lunch-ideas/view-all
http://www.livestrong.com/article/531301-how-to-lose-weight-with-just-soup-for-lunch
http://greatist.com/health/35-quick-and-healthy-low-calorie-lunches