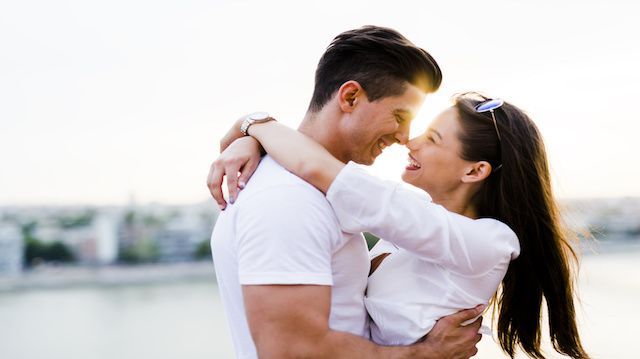 You've reached a stalemate in your relationship with your partner or spouse, and it's time to rekindle the passion that you had for each other at the beginning. A lot of couples turn to romantic retreats or getaways for the purpose of rebuilding their love for each other in a setting of beauty and comfort. These romance utopias help old lovers to forget about their worldly troubles and focus on each other — hopefully renewing their passion for each other and going home closer and stronger than ever.
Today, however, with a rapidly expanding world population and ever-increasing environmental pressures, many people are conscious of the toll their travels and comfort are taking on the health of the planet. Why not rebuild your relationship while minimizing your carbon footprint? It seems hypocritical to want to rebuild one thing while damaging the other.
Luckily, due to an increasing environmental awareness among today's vacationers, there are plenty of amazing eco hotels and resorts around the world that provide the romantic getaway ailing couples need while keeping the operational environmental footprint to a minimum. These resorts often use the already incredibly diverse and beautiful natural surroundings within which they are set to provide the romantic vibe, while keeping things like energy consumption and waste to a minimum.
Here's our pick of the five best ecotourism destinations for rekindling that old romance.
Jean-Michel Cousteau Resort, Fiji
Effortlessly taking first place in the romantic ecotourism getaway competition is Jean-Michel Cousteau Resort, set in the spectacular Fiji Islands. This resort ticks all the island paradise boxes — white-sand beaches, crystal-clear waters, incredible service and abundant marine wildlife.
Take your romance to the next level with a full-day excursion to your own secluded island, where you'll enjoy a sensual gourmet lunch and sip champagne with your loved one while you look out over your own little piece of paradise or bathe in the gloriously warm waters. 
If you feel like mixing things up and adding a bit of adventure into your lives, Jean-Michel Cousteau Resort offers a wide range of activities. These include reef walks, kayaking, snorkeling and diving, as well as more conventional landlubbers pastimes such as tennis, volleyball and, of course, long walks on the beach.
Get the five-night Romantic Escape Package for FJD$3,540 per person.
Belcampo Lodge, Belize
While also set in a tropical paradise, Belcampo Lodge in Punta Gorda, Belize, offers a much different romantic getaway experience to Jean-Michel. Belcampo stands out due to its intoxicating promise of abundant exotic flora and fauna interspersed with ancient Mayan ruins.
Relax in your room while enjoying the sights and sounds of the rainforest that laps against the edge of your balcony, lavish together in your enormous stone shower with both side and overhead shower heads or sit back and enjoy the local organic food and custom-made cocktails from the in-house restaurant.
If you manage to drag yourself away from the comforts of the lodge, head outside for a ride through the forest to Mayan ruins on the complimentary mountain bikes or grab a canoe and paddle down the scenic Rio Grande. Unwind after your adventures with a relaxing massage back at the lodge, then drift off to sleep, ready to do it all again tomorrow.
Belcampo Lodge offers a Honeymoon All-Inclusive Package (not just for honeymooners, of course!) starting at US$4,320 per person.
Explore Antarctica with Lindblad Expeditions 
If you really want to shake your relationship up and build a stronger partnership through enjoying some serious adventures together, what better place to visit than Antarctica? This inhospitable continent offers pristine beauty and endless extreme experiences and challenges, which will have you working together with your other half and loving every minute of it. 
Lindblad Expeditions is a trusted name in the small but vibrant industry of Antarctica ecotourism and is known for keeping group sizes small and the environment firmly on the top of the priority list. Team up with Lindblad to kayak amongst towering icebergs, get up close and personal with vast penguin colonies in their natural habitat or simply take in the lost continent's wild ensemble of flora, fauna and landscape.
Packages start at around US$10,000 per person.
Inkaterra Reserva Amazonica, Peru
We're back to the world of rainforests and abundant wildlife with Inkaterra Reserva Amazonica, an eco-luxury resort situated alongside the Madre de Dios River of Peru. Inkaterra offers a unique in-depth immersion into the wonders of the Amazon rainforest and does it in style. 
Reignite the romance surrounded by the forest, listening to the pattering rain from your treehouse bedroom or cabana while you watch up to 540 species of birds cavorting about in the branches of your tree. Take a stroll across one of South America's largest canopy bridges, located 30 meters above the ground amongst the vibrant forest canopy, and watch Amazon life unfold around you.
The resort features all the comforts you'd expect at a more mainstream luxury resort but also seamlessly immerses you in the natural environment surrounding you.
Romantic Adventure packages start at around US$700 per person.
Crystal Creek Rainforest Retreat, Australia 
If getting among the rainforest is your kind of romantic vacation but you also want to take a visit to Australia, then Crystal Creek Rainforest Retreat is the place for you. Located in the state of New South Wales, Crystal Creek provides a secluded couple's paradise with 250 acres of rainforest at its disposal and just a hop, skip and a jump away from some seriously astounding World Heritage national parks. 
The resort provides a wide range of accommodations to suit the needs of you and your significant other, with bungalows offering fireplaces, spa bathrooms, expansive decks and spectacular views. Crystal Creek also takes pride in its eco-friendly mantra, using natural, biodegradable oils for cleaning, installing advanced insulation to minimize heat loss and keeping building footprints to a minimum.
Getaway packages start at AUS$914.
Want to really hit a chord on your romantic getaway? Find out 10 ways to say "I love you" without speaking.
—Liivi Hess
Liivi is an Integrative Nutrition Health Coach and is training to become a doula. She inspires women to find peace and personal power by taking control of health and fertility naturally. Liivi's passion is ancestral nutrition and primal lifestyle design. She and her partner Will live between Toronto, Canada and Queenstown, New Zealand.
Sources:
http://www.inkaterra.com/inkaterra/inkaterra-reserva-amazonica/the-experience
http://www.ccrr.com.au/rates_availability_packages/packages_accommodation.html
http://www.belcampobz.com/packages/honeymoon-all-inclusive.htm
http://www.fijiresort.com/jmc-rates/romantic-escape-package
http://www.expeditions.com/destinations/antarctica