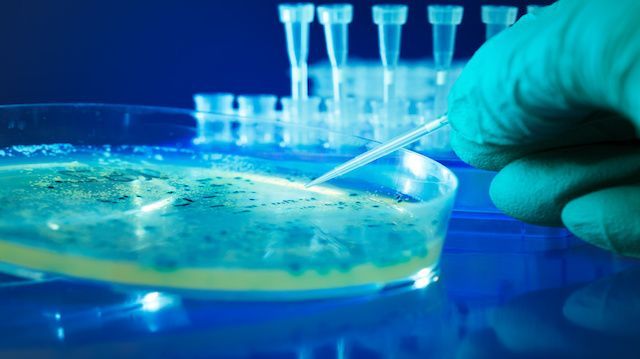 The cause of the Chipotle E. coli outbreak in America's heartland remains a mystery. From coast to coast, state and federal health officials are baffled. The outbreak has hospitalized 20 people of the 53 cases, according to the Centers for Disease Control and Prevention's (CDC) December 21st update.
There are presently nine states involved in the current E. coli outbreak after two Chipotle restaurants in Kansas and Oklahoma were linked last month. The recent cases add to the mystery as a source for the foodborne illness has yet to be identified. 
The investigation may remain at a standstill after Chipotle spokesman Chris Arnold announced that all ingredients that may have been tested were discarded. "It is doubtful that testing will ever be able to determine for sure what the cause of this was," Arnold told reporters. Chipotle became increasingly susceptible to foodborne illnesses in 2015, possibly serving up Salmonella, norovirus and E. coli to their customers nationwide. 
A Chipotle restaurant in Oklahoma is associated with three of the five new cases. Diners became ill after eating at a Chipotle near the University of Oklahoma between November 18 and 26, according to the CDC. According to Laurence Burnsed, an Oklahoma State Department of Health epidemiologist, multiple ingredients from that location are being tested.
Burnsed told Fox Health News that testing "can be a challenge" when discussing the available information on each of the new cases. Two new possible E. coli cases — one from a Chipotle restaurant in Kansas and one from a Chipotle in North Dakota — are also being investigated, according to the CDC.
Getting to the source of the Chipotle E. coli outbreak is vital. Severe illness and possibly death can be the outcome in many foodborne illness cases, especially for children, the elderly, and anyone with a weakened immune system, according to the CDC.
Chipotle had a challenging year, with several of its restaurants nationwide serving up deadly bacteria. As of December 23rd, the Chipotle restaurant chain has notched up 514 foodborne illness cases, according to data compiled by Food Safety News. Subsequently, Chipotle stock has fallen below $500 per share. Hopefully the effect on Chipotle's bottomline will shake up the company's food safety procedures. 
For all those Chipotle enthusiasts, do you think the Mexican grill restaurant chain can recover?
-Stephen Seifert
Stephen Seifert is a writer, professor, adventurer and a health & fitness guru. His flair for travel and outdoor adventure allows him to enjoy culture and traditions different than his own. A healthy diet, routine fitness and constant mental development is the cornerstone to Stephen's life.
Sources:
http://www.cdc.gov/ecoli/2015/o26-11-15
http://www.cdc.gov/ecoli/general/index.html
http://www.foodsafetynews.com/2015/12/chipotle-outbreak-illness-count-hits-514-as-cmg-stock-dives-below-500/#.VoFv4hG3Pdk