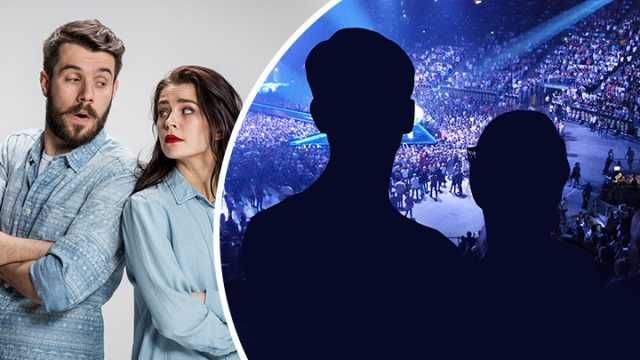 My husband and I have an adorable five-year-old child. While it's great to do things together as a family, it can also be exhausting after awhile, as every parent needs a break. After many nights of Monopoly Junior and Trouble, we find ourselves in need of some adult time. Fortunately, we live near my son's grandfather, who is kind enough to babysit now and then, allowing us some time off.
When we get an opportunity for date night, we take full advantage of it. It allows us time to relax, have fun, and not worry about the trials and tribulations of parenting for a while. If you and your partner have not had any time to yourselves lately, I highly recommend finding a trustworthy sitter and scheduling a date night as soon as possible.
Going out for date night can be an expensive endeavor. Many restaurants and events have special couples' menus and packages that, while romantic, are not practical for those of us on a budget. It may be fun to splurge once in awhile, finances allowing, but for regular date night getaways, there are much more affordable — and fun — options.
The following are six great ways to have a night out (or in) with your partner without breaking the bank.
Romantic walk
This is one of my personal favorites. There's nothing quite like strolling through the city (or country, or town) arm in arm with the one you love. There are many options, and each has its own unique vibe. A romantic walk through a bustling city can be energizing, and you may see some interesting and unexpected sights. A walk through the countryside can be tranquil and make you feel like you're the only two people on the planet. Try to find a night when the stars are out and the moon is shining.
Not only is this romantic, active and fun, taking a romantic walk is completely free… unless you're in need of a new pair of walking shoes.
Local concert
Concerts by well-known musicians and bands are often pretty pricey, but concerts by local bands are often free, or very inexpensive. In the town where I live, there is a local concert every weekend in the park, with free admission. If you and your partner love music but don't want to shell out a bunch of money for concert tickets, check out local bands and venues in your area. You may stumble upon a sound that you both really enjoy.
Art night
If you and your partner both like to get creative, consider turning date night into art night! There might be an initial cost of art supplies here (if you don't have them stocked already), but if you search the web and discount stores you can find paints, brushes, markers, clay and more for reasonable prices. When the time comes, turn on your favorite music and get creative! You can each work on a piece, or you can both collaborate on a single canvas (or drawing, or collage, or sculpture). Some very interesting work gets created this way!
If you're not really into visual art, you can always do music night, like playing instruments together or making playlists. You can also do a sports night, like playing a sport, watching a sport or attending the games of a local team. Whatever your passion is, make a night out of it!
Moonlight picnic
Picnics are usually held during the day, on a sunny stretch of grass, but there is something very special and romantic about a midnight picnic. First, you'll have to find a spot that does not close down at night, where you'll be able to sprawl out and enjoy your meal uninterrupted. If there is no such spot nearby, consider a picnic in your own backyard (or even on your porch). Plan ahead and make your favorite snacks. Then, throw in a blanket and a bottle of organic red wine.
Bonus points if you are able to take a romantic stroll to your moonlight picnic spot — just don't make the basket too heavy.
Bowling
For a fun, laid back and active date night, why not go bowling? It's inexpensive and a great way to let loose. This activity is perfect for active couples who enjoy a bit of friendly competition — see if you can beat your partner's score! If bowling isn't your thing, you could also try your hand at laser tag, pool, paintball or even an arcade.
Midnight coffee
While going out for a full meal at a romantic restaurant or cafe can get expensive, going out for some coffee is pretty easy on the pocketbook (unless you live next to an exorbitantly expensive coffee shop). Going to your favorite cafe and sitting down with a cup of evening coffee is a great way to relax, unwind and get some conversation going. Alternately, you could get your coffees to go and take a stroll through town as you sip.
There are so many inexpensive date night options out there, it would be impossible to cover them all, but these six should give you a place to start. What's your favorite?
— Tanya Mead