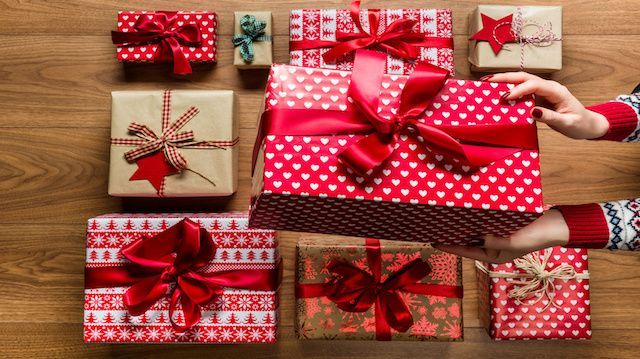 Do you feel that Christmas has become overly commercialized? Why not simplify this year by creating an old-fashioned Christmas! Check out our tips to put the focus on family time, food and the festive season.
Decorations
Sentimental decorations: Rather than going flashy, try pulling the older decorations out of storage and enjoy reflecting on the memories associated with each one as you decorate the tree. Add some simple white lights and it will look beautiful no matter what.
Make your own: You can probably find enough materials from around the house to make decorations, or from a simple trip to the store. Popcorn, paper chains, buttons, salt dough, paper tubes and pipe cleaners are a great place to start. You can also use natural items like walnuts, pinecones, cranberries, tree branches and cinnamon sticks.
Traditions
Yule log: Since medieval times, the yule log has been burned throughout the twelve days of Christmas. Some from the previous year would be saved and burned along with this year's new log. You can pay tribute to this tradition by having a fire in the fireplace, or putting a recording on the TV!
Mistletoe: Since mistletoe stays green all year round, the druids associated it with good luck and warding off evil. It has also been ascribed healing and fertility powers. Hang some in your home and do like the Victorian English — demand a kiss from anyone standing beneath it!
Activities
Caroling: Make a simple carol book and distribute it to some of the neighborhood kids, then send them out to spread joy in the local area, or at a nearby retirement home.
Board games or party games: Spend some quality time together and play games rather than just opening piles of purchased presents. Some good modern suggestions include Apples to Apples or Celebrity.
Volunteering: Spread some holiday cheer and cultivate gratitude by volunteering at a shelter or soup kitchen together as a family.
Singing: Print out some lyrics from the Internet, put on your favorite Christmas recordings and simply enjoy singing along!
Sharing stories around the fire: This was certainly a common pastime for families in years gone by. You can initiate the retro feel by either taking turns reading to each other from a book, or putting on an audio book and listening together, like people used to do around the radio. A more modern option would be to watch a Christmas movie together.
Gifts
As with the rest of old-fashioned Christmas, simple is the name of the game here. Not only will everyone learn to put emphasis on their time together rather than new toys and video games, you'll also come out of the season without a credit card bill the size of Mount Rushmore. That sounds like more joy all around!
Handmade gifts: Crafty gifts are an obvious choice, but if you're not DIY-inclined, try making Christmas hampers. These were very popular in the nineteenth century and would contain items such as fruit, nuts and baked goods.
Gifts on the tree: Traditionally, small gifts were hung on the tree. Try doing this today with old-fashioned gifts like mittens, small toys or jewelry.
Gift exchange: Rather than racking up a long list where half the things you buy end up just being meaningless because you "had to get something," try paring things down to a gift exchange. There are lots of fun ideas to make a gift exchange entertaining — it could be a secret Santa, a white elephant, or a themed gift. Get creative!
Christmas crackers: Christmas crackers have been around since the 1850s, when a London confectioner added love poems and a surprise noise-maker to the paper packaging of his sugar almond candies. Try making your own — simply use a paper tube, insert a small gift and a joke or poem, and wrap in colored paper with twisted ends.
Food and drinks
Take some time to pull out Grandma's cookbook and create some festive treats together. Make this part of the quality family time you spend together. Get everyone involved and make lots to share around to visitors, neighbors and anyone else who could use some holiday cheer.
Some traditional Christmas ideas include figgy pudding, fruit cake, roasted chestnuts and mulled cider.
For many of us, it wouldn't be Christmas without eggnog, which has been around since the 1600s. Make your own with eggs, milk, sugar, brandy and spices. If you're allergic to eggs, leave them out and use coconut cream, condensed milk and evaporated milk instead.
Although an old-fashioned Christmas may be a little more low-key, who knows, you may find it more fun and satisfying! Why not try initiating some new traditions to make the season special for your family.
—The Alternative Daily
Sources:
http://www.victoriana.com/christmas/default.htm
http://www.history.com/topics/christmas/history-of-christmas-trees
http://www.whychristmas.com/customs/yulelog.shtml
http://www.theguardian.com/science/grrlscientist/2013/dec/24/grrlscientist-mistletoe-kissing-myths
http://www.historic-uk.com/CultureUK/Christmas-Crackers