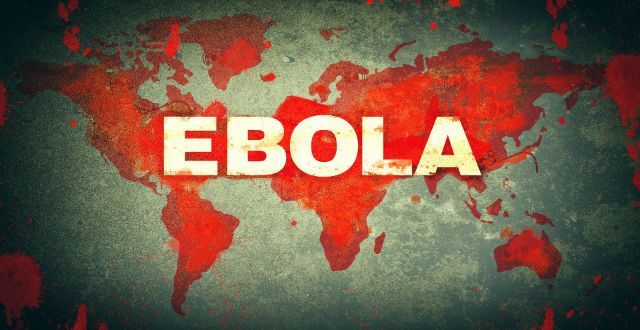 Sad news today from Omaha, Nebraska, where officials have just reported that 44-year old Dr. Martin Salia died of Ebola early this morning.
While the current Ebola outbreak – the worst in recorded history so far – has claimed over 5,000 lives across West Africa, Dr. Salia is only the second person to die from this virus in the United States.
Dr. Salia was a citizen of Sierra Leone, and a permanent resident of the United States, with a residence in Maryland. He was working at Kissy United Methodist Hospital in Sierra Leone as a chief medical officer and general surgeon, before he began exhibiting symptoms of Ebola on November 6. Although he initially tested negative, on November 10, the disease was confirmed.
At the request of his wife, Dr. Salia was airlifted to the United States, where he received treatment in a biocontainment unit at Nebraska Medical Center. Hospital officials say that he already had advanced symptoms upon his arrival, including respiratory and kidney failure. Although he was given dialysis, convalescent plasma, ZMapp therapy and numerous medications, he was pronounced dead shortly after 4 am.
According to Dr. Phil Smith, the medical director of Nebraska Medical Center's biocontainment unit, "Dr. Salia was extremely critical when he arrived here, and unfortunately, despite our best efforts, we weren't able to save him."
Two other patients with the Ebola virus have been treated at the same hospital, and both of these patients have survived. In total, ten cases of Ebola have been treated in the US so far.
Dr. Salia was the sixth doctor from Sierra Leone to fall to Ebola during this current outbreak. Officials say that it is currently unclear whether Dr. Salia had been treating Ebola patients, as Kissy does not house these patients. However, Dr. Salia had been doing work at three or more other facilities across Sierra Leone, where he may have contracted Ebola.
It is a tragic day when brave individuals caring for others meet such an end, and Dr. Salia will certainly be missed by both his loved ones and his patients.
As far as Ebola, the devastating toll that this disease is taking around the world can serve to remind us to take the best possible care of our immune systems. If our bodies are in the best state of wellness possible, we give ourselves a fighting chance to overcome dangerous invading pathogens.
-The Alternative Daily
Sources:
http://www.cbsnews.com/news/ebola-patient-dr-martin-salia-dies-in-omaha
http://www.chicagotribune.com/news/nationworld/chi-nebraska-ebola-patient-20141117-story.html
https://www.thealternativedaily.com/protect-dangerous-viruses-bacteria-ebola