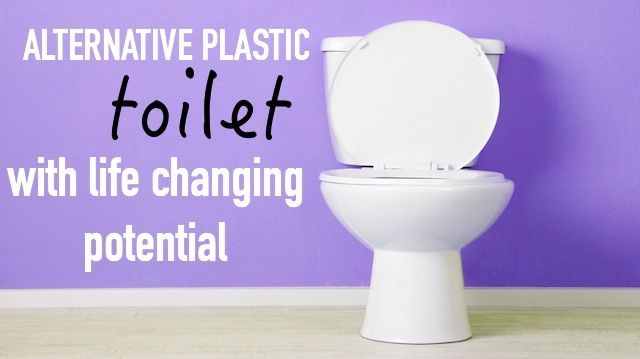 At 23, Jasmine Burton decided to make a difference in how people live — and go to the bathroom. When Burton was a freshman at Georgia Institute of Technology, she became disturbed by the lack of toilets available in the world, approximately 2.5 billion people going without. "Young girls in the developing world frequently drop out of school because there isn't a toilet," Burton told CNN.
According to the United Nations' Millennium Development Goals Report, "one in five girls of primary-school age are not in school, compared to one in six boys. One factor accounting for this difference is the lack of sanitation facilities for girls reaching puberty." The UN also supports accessible toilets for children in developing countries, which will increase overall school attendance, especially for girls.
Presently, Burton is founder and president of Wish for WASH, a "social impact organization" located in Atlanta. Burton's alternative plastic toilet idea led her to the creation of the SafiChoo, meaning "clean toilet" in Kiswahili (or Swahili). Burton, alongside three other students at Georgia Institute of Technology, developed the SafiChoo, an eco-friendly and inexpensive plastic mobile toilet.
The SafiChoo also has an alternative life-saving potential. Each plastic toilet has a bodily waste collection system that parts solids and liquids, and offers an attachable bidet as well. Its design aims at transforming human waste into renewable energy while cutting contamination to reduce the spread of disease. "Without proper sanitation facilities, waste from infected individuals can contaminate a community's land and water, increasing the risk of infection for other individuals," according to the Centers for Disease Control and Prevention (CDC). 
In 2014, the SafiChoo took first place at the Georgia Tech Invention competition, earning the project $25,000. This allowed Burton to bring SafiChoo plastic toilets to a Kenyan refugee camp and launch Wish for WASH. "We didn't think we'd win because products at the contest were always high-tech with super sexy designs," Burton told news reporters. "Ours was a simple toilet."
Her "simple toilet" can be found in Kenya, and now Zambia, part of an Indiegogo campaign in Zambia. Burton's aspirations for the SafiChoo will target NGOs and global buyers in 2017. As Burton told CNN, "It's amazing when you see how many people have never used a toilet before and what [the SafiChoo toilet] could mean for them."
—Stephen Seifert
Stephen Seifert is a writer, professor, adventurer and a health & fitness guru. His flair for travel and outdoor adventure allows him to enjoy culture and traditions different than his own. A healthy diet, routine fitness and constant mental development is the cornerstone to Stephen's life.
Sources:
http://www.wishforwash.com
http://www.un.org/millenniumgoals/pdf/mdg2007.pdf
http://www.cdc.gov/healthywater/global/sanitation/toilets.html
https://www.indiegogo.com/projects/wish-for-wash-toilet-testing-in-zambia#
http://money.cnn.com/2016/01/22/smallbusiness/safichoo-toilet-jasmine-burton
http://www.safichoo.com